This full guide provides you with the 15 Best and crucial web analytics tools you need for your website. Analytics tools are the KEYS to your marketing's success, especially Google Analytics.
As a website owner or a business owner, you need to make data-driven decisions to optimize your goals, whether they are user experience or increasing website revenue.
Large and small companies rely today on analytics tools to do marketing and take business decisions, especially when so much data is collected on a daily basis from billions of users navigating the internet.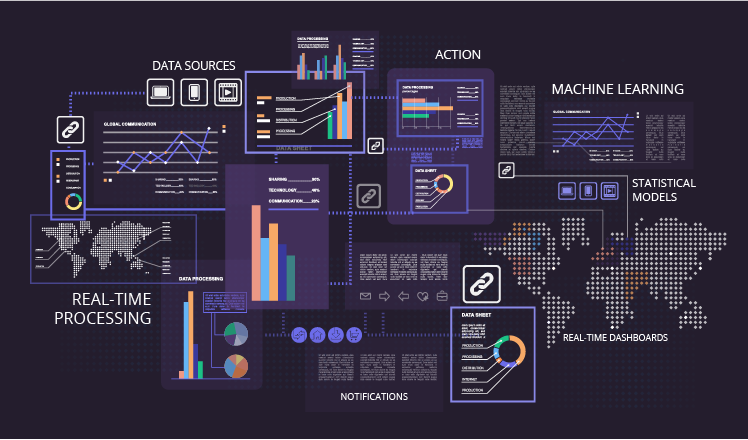 When it comes to the different internet analytics tools that your business requires, the abundance of available options may be overwhelming to most businesses that may well not know the way to utilize them. And that's where hiring somebody to dig into all the reports can be very crucial.
You obviously won't use every one of these tools, but it's good to know about some of the options that are best and how they can fit your overall web strategy. And many tools give further levels of insight to your clients and improve your success rate.
Let's dive into those 15 Best analytics tools that will change how you view marketing and how you make business decisions. Throughout the article, there are video tutorials for some of the tools that will provide the step-by-step process on how those analytics tools work, so read until the end.
The 15 Best Web Analytics Tools You Need for your Business
Best Analytics Tool #1: Google Analytics
Google Analytics is undoubtedly the most frequently used online analytics application. Emerged from and based upon the analytics-package manufactured by Urchin Software Corporation (that has been bought by Google from April 2005), the application has come to be publicly available at no cost under the new flagship of all Google Analytics.
In might 2007 the application was significantly edited, improved, and published; the look was complex level featured were all added and also simplified. Through the years Google Analytics was able to acquire popularity because of its simplicity and several features for curious site marketers and owners.
After you log into Google Analytics, you wind up on the Home page where you can view a set of most of the websites you have installed on your account.
If you own a lot of sites, you can use the search box under the date range to look for a specific domain. If you wish to view the domains that are significant to your company, you will mark them and change the Show settings to list only the starred web sites.
It is possible to utilize the date range to view your data over any selected time frame. You can also utilize it to compare the present time period to a preceding time period to find that the change at sessions, average session duration, bounce rate, and goal conversion speed.
Yes. it is a free service that generates detailed information about traffic to your website. Google Analytics is perhaps the simplest and most robust website analytics tool besides the Google Search console tool.
Currently, about 30–50 million websites use Google analytics. On the platform, you can learn where your visitors are coming from, what they are doing while on your own site, and how often they come back, among many other things.
As you get more associated with your website's analytics, you could receive more detailed reports, however, it's that ease of use that makes it probably one of the most popular services.
Google will additionally report that the keywords people hunt that attract visitors to your site, in addition to that browsers and devices they are using never to say where they're being referred.
I monitor the behavior on the site to be able to see where that traffic is originating out of and also which posts will be driving the most traffic.
When it comes to assessing data, you create your own reports with metrics that can track certain aims that are forcing traffic to your website, and set up custom alerts to get your data.
Google Analytics Tutorial (Video)
This video is the Best Google Analytics tutorial for your business. It goes into detail, so enjoy!.
[embedyt] https://www.youtube.com/watch?v=gBeMELnxdIg[/embedyt]
The most common complaint concerning using Google Analytics is that the info can be littered and the port difficult to navigate. But, Google is working to cancel these ailments using fresh tools like Data Studio, which lets users turn data into shareable, visually engaging reports.
You should be familiar after about a month or less, in order to get the best from the platform, as it is not the most intuitive one.
Google Search Console helps website owners optimize their pages by providing important resources such as: Search analytics accounts, which show how your website appears in Google search results, how many impressions and clicks came from those results, and also which queries prompted the results.
You might even compare data to observe how your search results fare between mobile and desktop users, U.S. and UK traffic, etc.
Previously called Google Webmaster Tools, Google's search Console instrument was re-branded to become more inclusive of "everybody who cares about search," including business owners, SEO specialists, entrepreneurs, developers, designers, program developers and more.
The platform helps you ensure that your site or Android app is Google-friendly and shows up in search engine results.
This video tutorial from the amazing company Ezoic is very very insightful. Watch it fully to understand how to transform your business or website using this Google search console.
[embedyt] https://www.youtube.com/watch?v=eBNGurlADSg[/embedyt]
Best Analytics Tool #3: SEMrush
SEM Rush may also help you get by researching keywords in display adverts, organic and paid search, and link building. Simply enter a domain, keyword, or URL in the search bar, and you will gain access to an abundance of insights.
SEMrush is a trusted tool and used by big companies like Forbes, Phillips, Paypal, etc. It is so powerful that it even tracks the changes in keyword ranking over time. The video tutorial from SEMrush YouTube below gives you more details.
Users can see a site or the traffic breakdown of keyword paid search, backlinks, and display ads. Below that data, you can view live updates of top organic search phrases along with competitors, paid keywords and competitions, and sample advertisements. Additionally, there are lists of backlinks and indexed pages.
Users can click any of these lists or graphs to look at an enlarged report.
Free of charge, users can earn 10 requests per day (e.g., looking for a word or viewing the full report). For full access to the platform, as well as API access, you also can register for an expert account starting at around $69.95 per month.
While SEM Rush is frequently cited as a keyword search tool, there may be a new sheriff in the city since SEO software company Moz established its tool this could. It's more comprehensive than most keyword search options out there, which is constructed to get the manual work.
Here is the SEMrush video tutorial you need to get started.
[embedyt] https://www.youtube.com/watch?v=AkwpkSXGWbQ[/embedyt]
Best Analytics Tool #4: Facebook Insights
Facebook Insights is a must for anyone running Facebook ads or that has a business on Facebook. If you should be using Facebook for almost any portion of one's business, this is the free offering from Mark Zuckerberg's team in terms of analytics.
You'll find two types of Facebook Insights, based around users and interactions along with your content. Indeed, this is the very best and only tool you'll need if you are using Facebook content to boost engagement.
This video tutorial is one of the Best to help you with Facebook Insights and analytics.
[embedyt] https://www.youtube.com/watch?v=NzSkAZHxWcs[/embedyt]
In short, Crazy Egg permits one to build heatmaps and track any visitors every click predicated on where they are specifically clicking inside your site that's a long means of saying that you're researching your website's usability.
It permits you to really find out what portions of your site users have found most interesting and clicking on the many. It can allow one to improve your website design and in character conversion.
Best Analytics Tool #6: Open Web Analytics
Open Web Analytics (OWA) is an open-source software, just like Piwik. In the same way, there's absolutely no limit on the quantity of data it is possible to store or the variety of websites you can step through the application.
OWA provides advice substantially like the kind you'll see on its competitors' platforms, such as opinions, unique visits, referral sites, and visitor location. Additionally, OWA can gauge the click-stream of each visitor, determining precisely where they click on your page.
As Divi Fernando points on the Woorank blog, OWA offers three distinct features that lots of analytics programs like Google's do not. The foremost is heating channels, which track where visitors click on your internet site.
The 2nd could be the capability to capture mouse movements which means it is possible to observe how visitors browse your pages and become conversions.
Third, this system provides a Document Object Model (DOM) click track, that works by using code snippets to document when individuals click on specified buttons, links, and images.
Best Analytics Tool #7: Clicky
Because of this, I think it's necessary to add Clicky to this list in spite of the undeniable fact that for some it won't be entirely free. You will not be required to pay for Clicky's service if you might have one internet site that receives under 3,000 pageviews a day, but after that pricing may range from $9.99 to $79.99 a month.
At first glance, Clicky has something very popular with an offer similar in-depth results to Google Analytics, but with a much cleaner interface.
After all, what's the use of mining data in your website performance if you can't ever understand and translate the info?
Clicky demonstrably lists every guest, for example, if they visited, where they're located, where these were referred from, how long they remained on your page, and what activities they took.
Clicky also provides heat channels in real-time, maybe perhaps not only for a collection of people but also for each individual.
This is an attribute typically provided exclusively by analytics apps that specialize in heat map information, such as Crazy Egg, putting Clicky apart out of its biggest competitors.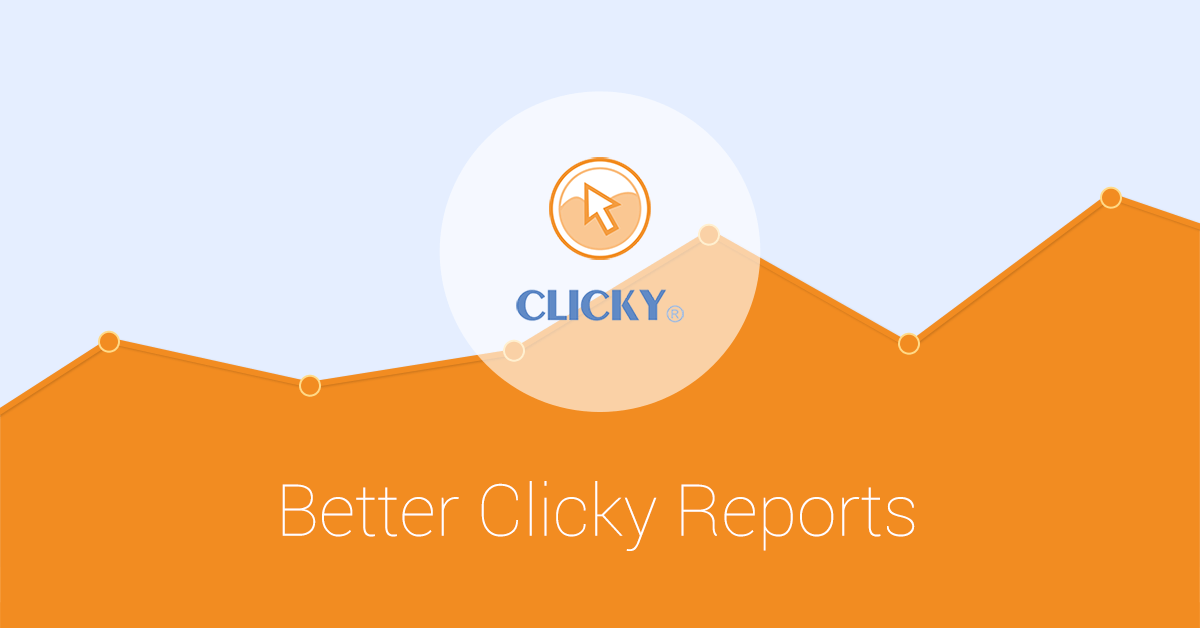 Clicky also supplies an integration with Twitter that makes it straightforward to monitor Twitter mentions of one's account, internet site, or any URL or keyword. As Clicky's web site points out, Twitter's builtin search goes back about every week, however, Clicky can provide an almost unlimited history of tweets, including overview reports of activity by user, hashtags, links, as well as opinion.
Best Analytics Tool #8: Piwik
Piwik's free applications include a caveat: You're required to download the program and host it on your own server. Piwik offers similar features to other popular analytics apps, for example, event tracking, visitor maps, and keyword search, but what sets it apart from its competitors is its mobile app and infinite data storage.
The Piwik dashboard is pretty involved, which can be a pro or con depending on how long you would like to install it. The installation also requires some patience and the ability to install the essential tags on your own website.
After getting familiar with Piwik, however, you can customize it to your own liking, as the dash is full of widgets that can be arranged for all analytical wants.
The distinct features include"row growth," which allows you to put your mouse over any hyperlink or event, click on the chart icon, and then view a detailed history of this data point. Additionally, you are able to sort rows and compare them to see how each performed on different programs, such as browsers and mobile phones.
Piwik additionally offers the capacity to establish automatic email reports so you can stay updated on your own content's performance and optimize appropriately.
Best Analytics Tool #9: Google Website Optimizer
Another free tool from the folks at Google, their Website Optimizer is also a complex testing service that lets you rotate various segments of articles on your website to find out which segments and placement convert into the many clicks, also at the conclusion of your afternoon, probably the most earnings.
It is possible to choose what elements of your page that you wish to examine, by the headline to text, and run experiments to learn what users respond better to.
And needless to say, with GWO being liberated (you don't even want Google Analytics to use it), it might be the sole A/B (a technical term for numerous versions of the website running at once) and Multivariate (MVT) or complicated testing remedy.
Best Analytics Tool #10: SimilarWeb
Want to spy on your competitors? (Do not worry, this can be totally legal) SimilarWeb allows you to receive information about rankings and traffic plugin mobile programs or any website, and compare the data against rival websites.
After entering a URL, you can see the website's global position, country rank, category rank (such as Books and Literature, Shopping, and advertising and marketing ), and traffic by country.
You're also provided with an overview of background computer and visits from the last six months, and that is broken down by time on site, pages each trip, and bounce rate.
SimilarWeb shares additional helpful data accounts, including high traffic sites, organic search traffic vs. paid traffic, a break down of traffic from social platforms, the most popular subdomains, a rank of similar websites, and categories that interest your crowd (e.g., News and Media, Business and Industry).
This video tutorial covers what you need to know about SimilaWeb and how to use it.
[embedyt] https://www.youtube.com/watch?v=oreWqTafJiI[/embedyt]
When you have mastered Google Analytics, Yahoo's similar offering provides you only a little more thickness into your surveying.
It offers better access management options and a simpler approach to multi-site analytics, raw and realtime data collection (unlike Google), visitor behavior and demographics accounts and customized options also.
Yahoo Analytics can be just actually a bit of a step up from Google in terms of profiling, filtering, and customization, therefore for people seeking to dig a bit deeper, it's an excellent option.
A rather new service (launched in June 2010)," Optimizely is very simple to use but its consequences are often very powerful. Basically, it's an effortless method to quantify and increase your website during A/B testing.
As a business, you may do adjustments to your website with a very easy-to-use visual interface. The gorgeous thing about this agency is that you want absolutely zero codings or programming background, as the various equipment is simple for anybody to make use of.
One of the easiest tools you may implement (it literally takes a one-time Java Script to install), the concept supporting Kissinsights will be to provide companies with an easily implemented and customized feedback form to web visitors.
On the company's ending, you can manage each of the questions you are asking customers through one and a simple dashboard. The most useful part is your customer feedback comes in via very simplified and short opinions.
A qualitative purchaser analysis, Clicktale lists every action of your website's traffic in their original click to the final. It uses Meta numbers to produce visual heat maps and reports on customer behavior, as well as providing conversion analytics.
The complete application for quantifying impact, participation, and influence onto your Twitter usage, Twitalyzer is a completely free analytics dashboard with detailed metrics.
Similar to Facebook Insights, Twitalyzer gives a higher view of one's report's affect customers, based on followers, retweet level, how usually the account replies and participates in the conversation, and more.
Simplicity is key here because you can just look up a Twitter username and also get details.
There are lots of additional analytics options out there, including Klout, Feedburner, Percent Mobile, Mongoose Metrics, including AdWords, Piwik, Topsy and more.
These tools are a great way to get started, although it actually depends upon what you want to focus on most with your business and that is the thing you want to test before digging into this process.
Bonus Analytics Tool: Bitly
Bitly could be best known as a connection shortener that was free, but its own features do more than save distance. When you have shortened links, and possibly even inserted that URL somewhere, Bitly gives you the tools to effectively analyze those links and test your own performances.
Bitly reports the number of clicks per link generated when people clicked, down to this hour. The report may also include which platforms people are accustomed to fairly talk about the link you know if most of your traffic is originating out of Twitter, LinkedIn, etc.
Bitly might not provide as much detailed information as Google Analytics, but if you're already taking advantage of its own free connection shortener and blank port, you may too make use of the advantages that are included with the package.
Conclusion
We just covered the 15 Best Web Analytics Tools You Need for Business. Every corporation, irrespective of size, requires multiple tools to gain key circumstances from competitors and to understand its website, happiness of its customers' operation.
Whether you are an internet marketer, an online business owner, website owner, or a blogger, analytics tools such as Google Analytics and Google Search Console, and SEMrush can help you make smarter decisions and take your business to the next level.
My Ultimate Tool: A recent but powerful tool on the market is RankMath that works so well for me, outperforms services like Yoast, SEMrush, and integrates all your websites stats in a beautiful dashboard (keywords tracking, ranking, SEO suggestions, etc.) as well as suggestions on how to improve. I will write a full blog post on that new awesome service to give you more in-depth info.
Remember, Sharing is Caring! Share with others if it helps! 
What are your thoughts? What tool do you use or considering using? Leave a comment below.
Also Read:
Blogger: 19 Crucial Blogging Mistakes Most Bloggers Make
57 Best Work From Home Jobs for Entrepreneurs
213 Best Entrepreneur Quotes That Will Make You Successful
What is Entrepreneurship? Best Entrepreneurship Definition and Powerful Entrepreneur Quotes
The 18 Best Entrepreneurship Articles that are Must Read
25+ Top Leadership Qualities: All Skills to be a Great Leader (2021)
Google Search Console 2020 Best Guide: With Video Tutorials