*We strive to help you make decisions with confidence. This post and site may contain affiliate links, which means we may receive commissions if you purchase through links provided (at No extra cost to you). Our opinions are our own.
Entrepreneurship or business articles are important since they have the potential to transform your life and business in 2021, whether you read them in the Wall Street Journal, New York Times, Forbes, or Shopify. Most successful entrepreneurs have a particular drive, which keeps pushing them forwards, and that usually comes from reading entrepreneurship articles.
Below you have a list of 24+ entrepreneurship articles (with bonuses at the end) to take your entrepreneurship journey, leadership skills, and business to the next level. Read them all and get inspired in 2021!
PS: This blog post is updated every month with new entrepreneurship articles, so make sure to come back and get new ideas.
The 24+ Must-Read Entrepreneurship Articles in 2021
Billionaire businessman Richard Branson, founder of the Virgin empire (Virgin Airlines, Virgin Mobile, and much more ) explains why risk is an inherent component of entrepreneurship. Some times you only need to do it, no matter what others day.
"Most young people with good ideas … will find that 99 percent of people will give them every reason why their idea's been done before or why it's not a good idea or why they're going to fall flat on their face," Richard Branson
This book is the most Powerful Marketing Book in the world.
It's an all evergreen strategy and long-term stuff that you can use to build a list of buyers and followers in record time.
It reveals the hidden secrets of driving MASSIVE traffic to *any* website or sale funnels and convert.
No matter what platform you use to drive traffic, including Google, YouTube, Facebook, Instagram, Podcasts, and others.
Russell Brunson shares the same strategies he used to take Clickfunnels from zero to over $100,000,000 in revenue in just 3 years.
And you get the same traffic formulas, scripts, and blueprints he shares with his Inner Circle, ClickFunnels Collective students, and Two Comma Club members.
Traffic Generation methods CHANGE quickly.
Algorithm change all the time. Paid advertising accounts on Google Ads and Facebook ads are being banned all the time because they make simple mistakes. Most emails today are not being received or sent to the spam folder.
This book solves all those problems.
It covers: Market Discovery, Copywriting Secrets, Keyword Science, Email Marketing Tactics, Borrowing Traffic, Shopping Engines & Amazon, Traffic Formulas, Buying Media & Sponsorships, Google Adwords, Podcasts & Broadcasts, Mobile App Marketing, Softwares & Widgets, Facebook Ads, Traffic Retargeting, International Opportunities, Social Media Strategy, Traffic Recycling, Google SEO, Building A Content Factory, Content Curation Methods, YouTube Marketing, and Expansion & Scalability.
There's a good chance that Traffic Secrets can help you grow your business like it's helped me grow mine. It also comes in an audiobook version.
Get your Free Book now and enjoy it.
Get Your FREE Copy of Book Now!
Also read: 10 Crucial Leadership Qualities: All Skills to be a Great Leader
"500+ Free Tools That Will Assist You to Bootstrap Your Own Startup" is an amazing article created in Neatly.io.
While there are always certainly a great deal of great free programs on the market, you still may possibly realize that wanting to use an entirely complimentary or freemium tool actually may also be helpful to your business!
Once you're only starting out, then it's necessary to deal with all those obligations and to continue to keep costs. It's so possible to allow them to creep up for you personally and make prices that are monthly.
"You will find 500 programs on this guide and they're divided into categories. Every time that I want help figuring out something and understand something can allow me to return for the report.

It's introduced me to infinite ways that allow me to save some time and handle my business because I really don't need to scroll to the drama store hours or move through articles to locate tips,".
Also Read: The Best Tools, Platforms and Services to Start Your Online Business
The #1 Facebook Ads Secret for Profitable Marketing campaigns
Mental fortitude is critical for entrepreneurship, and in this hugely popular Forbes article, Cheryl Conner discusses exactly what creates a mentally strong individual and the 13 things that they always avoid at all costs.
Also Read: 17+ Best Business Articles that are MUST-READ
Within this TED Ideas article, Rob Baedeker and Chris Colin break up how to transform a normal conversation into an extraordinary one. It tells you exactly how to substitute one-line responses with story questions, swap mundane response mirroring for accurate observations, and how to get the absolute maximum out of the often-mangled art of dialog. An example is :
Instead of :
"How are you?", "How was your day?", "Where are you from?"
Try :
"What's your story?", "What did you do today?", "What's the strangest thing about where you grew up?"
The latter questions are more connecting and engaging.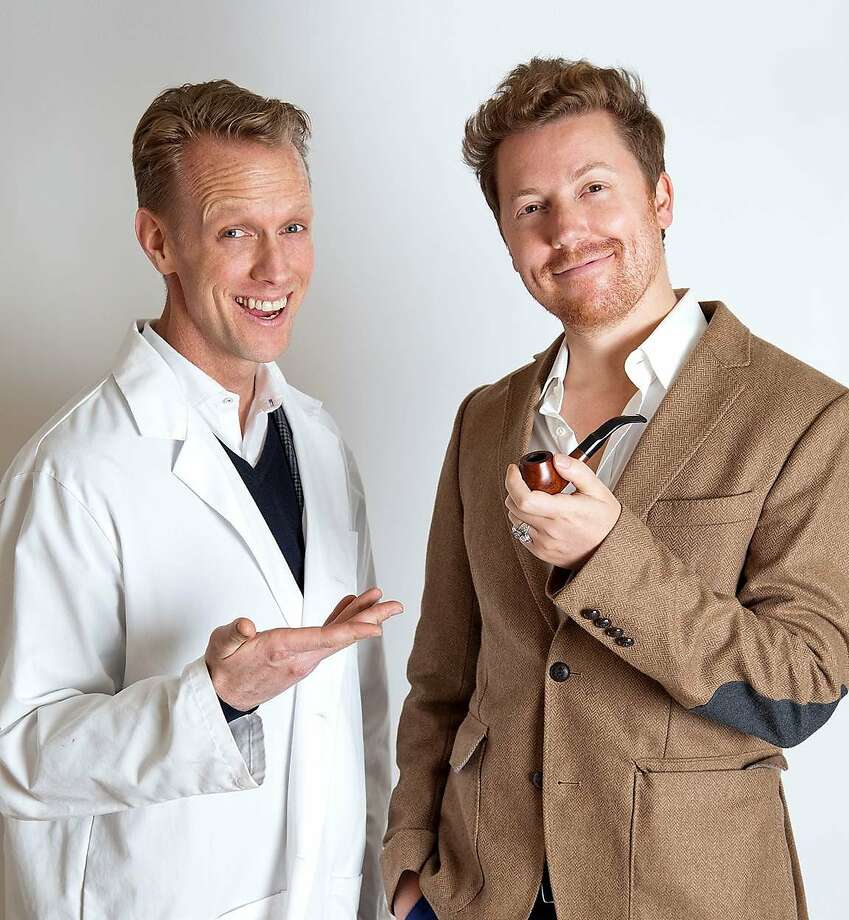 Related: Absolute Best Ways to Monetize Your Blog or Website in 2020
In this TED Talk, Simon Sinek shows that leaders are those whom others believe in. He always said good leaders make people feel safe.
You need to learn how to create a safe atmosphere for employees and your coworkers while still recognizing that, while this undertaking is the rewards no simple undertaking and also hope you'll bring in is invaluable.
Simon Sinek is a world-class motivational speaker and author of five books, including "Start With Why" and "The Infinite Game".
Click on the video to watch and keep reading!
In a Huffington Post, Alex Kjerulf explains this classic maxim of why the customer is always right is really just actually a big mistake. What I love about this entrepreneurship article is that he indicates that businesses should stop using "the customer is always right" since it could be harmful to worker morale.
Show employees the respect they deserve and they'll return the favor using more company pride and also superior customer service.
"When we run into customers that we can't reel back in, our loyalty is with our employees. They have to put up with this stuff every day. Just because you buy a ticket does not give you the right to abuse our employees"… Alex Kjerulf
This great NY Times informative article by Tony Schwartz and Christine Porath explains the present employee's psychological needs and the way they're not being fulfilled.
The article details an intriguing study by which workers rated their fulfillment at their workplace, dependent on several unique components (the period for creative thinking, chances to do exactly what you like, an awareness of community, connection to your organization's assignment, etc.).
The article details that about 30 percent of employees in America feel engaged at work, according to a 2013 report by Gallup.
I think with the new generation engaging in e-commerce (e.g., dropshipping, Amazon FBA) and social media marketing, fewer than 30 percent of employees are truly engaged at work.
Companies should adapt and find new ways to increase retention if they want to succeed in the long term.
The article will help companies determine what they need to accomplish as a way to better their workplace and create happier, more satisfied employees (who also work better).

Also Read: 17+ Best Business Articles that are MUST-READ
A short and sweet entrepreneurship article about how the very successful entrepreneurs do think about starting a startup until they are in their 30s, 40s, and even 50s, after gaining more work experience.
Their infographic will show powerful individuals who took their own time to find their calling.
Gregory Ferenstein explains Google cares about college degrees and more about nature and the high caliber of applicants that are hired. It is mentioned they care more about factors such as: Demonstrate a skill, not expertise, Prove grit, If you go to college, focus on skills.
"You don't need a college degree to be talented"

"When you look at people who don't go to school and make their way in the world, those are exceptional human beings. And we should do everything we can to find those people," Bock.

"It worries that if every candidate is your very best and brightest from the terrific school with a excellent GPA, does some of this mean much anymore"? "Folks desire to employ the very best, but ascertaining who is needed to be around more than just a sheet of paper. Which exactly are applicants competent of? The Response to that is probably not located on a school campus ".
Hence, the very next time you are hiring for the business, pull up this piece. It's among the greatest business articles for you to think about how it is possible to find the very best gift for a small company.
In addition, Tesla CEO, Elon Musk said himself you don't need a college degree to work for him.
"There's no need even to have a college degree at all, or even high school. If somebody graduated from a great university, that may be an indication that they will be capable of great things, but it's not necessarily the case. If you look at, say, people like Bill Gates or Larry Ellison, Steve Jobs, these guys didn't graduate from college, but if you had a chance to hire them, of course that would be a good idea. Did Shakespeare go to college? Probably not." — Elon Musk
Choosing the perfect individuals to complete your business could be hard and you would like the very best. The great piece How to Hire the perfect Individual " from Adam Bryant of this New York Times includes the greatest hiring advice in CEO's he has interviewed. A must-read.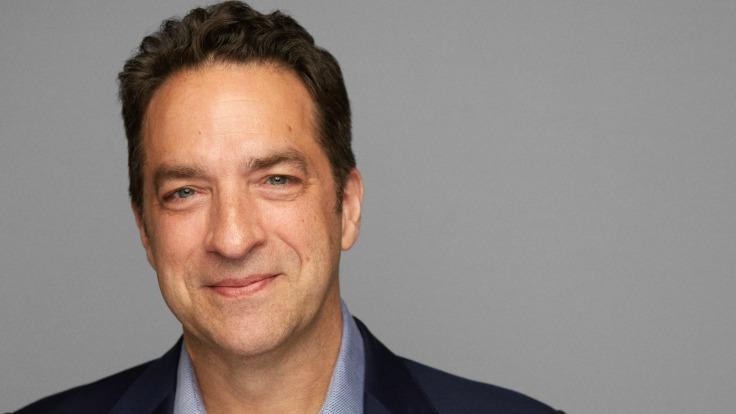 In this story, the difficulties that come with leaving a job for a startup are revealed intense. You may possibly have additional burdens: the parents, bills, fiance, friends and more.
Remember that entrepreneurship isn't all sunshine and rainbow, but it is worth it if you love the process, the journey. Most entrepreneurs started in their parent's garage, did not earn a single buck for 5 years, never gave up, but kept going.
You have to be realistic with yourself and ask if you can do it.
Entrepreneurship is not made for everyone, but if you think it is for you, never ever give up!
Inc. Magazine's article by Jeff Haden explains why happiness is a choice, and also how we must engage in small activities every single day to make ourselves happier. Jeff talks about the importance of making good and real friends, not just connections and professionals on social media.
Another point I like is when he talks about how important it is to express gratitude for employee's hard work and you will both feel better about yourselves.
50 percent of your level of happiness is totally within your control. Actively pursue your goals and Give.

"Goals you don't pursue aren't goals, they're dreams, and dreams make you happy only when you're dreaming. Live the life you want to live. What other people think–especially people you don't even know–doesn't matter."
Also Read: 13 Saving Money Tips: How to Save Money Today in 2020 (with Videos)
In this specific article, Rachel Stafford shares your afternoon she chooses to erase the term"hurry up" from her language. In family life or whether at the workplace, this Huffington Post bit reminds us that life is something to enjoy and savor.
This Harvard Business Review is just one of the very best business articles for entrepreneurs searching to find ideas for what works best to motivate their employees, create a prosperous enterprise, and enjoy their own job.
Duncan Coombe in this Harvard Business Review article, explains why entrepreneurs and employees should take work seriously.
"There is a distinction between having passion for your job and attaching so much self-worth to it that you are not able to protect yourself psychologically, where every mishap and mistake is taken so personally that it penetrates the core of your self-esteem. If work becomes too dominant a part of your identity, that can also be dangerous."– Duncan Coombe
Also Read: Facebook Ads Complete Guide: How to Run Profitable Facebook Ads
While the majority of the Harvard Business Review's firm articles are tailored into the direction of matters" Reclaim Your Spiritual Confidence" is about enabling the creative side of everyone.
Creativity is also an important characteristic of a business pioneer. In fact, a recent IBM survey of executives across the globe proves it's the very first attribute in a leader. However, as a small business owner attempting to conduct a successful business, you don't possibly set your creative ideas too broad.
However, it's innovation and creativity that induce organizations and businesses forward.
Therefore, in the event that you really feel as though you will need to re-spark your creative soul being an entrepreneur, then"Reclaim your Spiritual Confidence" is among the most useful business articles to read.
Also Read: What is Entrepreneurship? Definition and Powerful Entrepreneur Quotes
That Harvard Business Review informative article gives four faculties of their most useful types of businesspeople, plus they are qualities that you've probably never looked at earlier.
Therefore, if you are on the lookout for business articles that don't just allow you to take a step backward and start looking at just how you're as a pioneer but also offer you concrete measures to develop into better yet, this slice is right for you personally.
Perhaps you have noticed lots of one's employees do not survive long in your organization? Within this piece, you will know why your employees are always quitting, what customs drive your employees mad, and also why customers simply do not wish to operate with your company.
If you have noticed that it's hard for your employees to stay around long in your company, or for your partners to continue business with you or your clients to come back and order your products or services, this business article is for you.
In this great article on LinkedIn, Kathy Caprino shares the "6 Toxic Behaviors That Push People Away: How to Recognize Them in Yourself and Change Them."
From lacking empathy to treating yourself like a victim or needing constant validation, you will learn the 6 bad behaviors to avoid in the path of success.
This really is among the greatest business articles.
Working a 9 to 5 could have its own stress, but there is also anxiety that comes of as an entrepreneur. Entrepreneur and investor Kumar Arora explains the emotional impact being an entrepreneur could have on someone out of his firsthand adventures in his Forbes article.
Starting and running your own company is a procedure also it is vital that you maintain your health. This information from Arora is among the pieces that will allow you to get ready for a lifetime.
Also Read: The Best Tools, Platforms and Services to Start Your Online Business
The "1000 Authentic Fans," article written by Kevin Kelly," a freelancer. From the start, you never want millions of clients, only 1000 core fans that are faithful.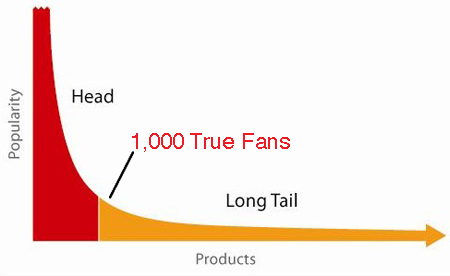 This article covers the #1 secret of Facebook Ads success. It covers how targeting is the most important piece of every Facebook marketing campaign, yet many Facebook marketers fail at getting their ads to succeed in their business.
It shows one simple strategy to create the "Perfect Audience" for targeting for any Facebook campaign you want to launch for your business.
It also has two videos that will show you a step-by-step process to find hidden and highly profitable keywords in Facebook that most marketers do not know about and that skyrocket your Facebook ads.
This article is among my favorites because it really shows you what personality traits, habits, and mind-sets are entrepreneurs made of.
Some great signs are:
You come from a family of individuals who just couldn't work for someone else.
You hate the status quo.
You've always resisted authority; that's why you've had a problem holding down a job.
You have a competitive nature and are willing to lose.
You see opportunities everywhere.
I like this piece by Emily Heyward, co-founder, and chief brand officer at Red Antler, that explains key principles needed to become not just an entrepreneur, but a successful one. One partI like is how she explains the life-changing advice from a former boss who told her :
"that stress is not about how much you have on your plate; it's about how much control you have over the outcomes."
She gives 5 useful tips any entrepreneur that aspire to be successful must know. You will enjoy the read.
In this long article, famous entrepreneur in digital marketer Neil Patel provides 30 actionable tips for anyone that is thinking about being an entrepreneur or is currently on the entrepreneurial journey to apply in order to be a successful one.
I personally got inspired after reading tip number 12, 28, 24 where he asked questions like who is your customer?, and tells you about the importance of exercising, planning, networking, and acting.
Everyone should read it in my opinion.
Bonus
The last piece of advice in this entrepreneurship article is the importance of finding your own way.
In business, there also is no one-size-fits-all strategy for learning to act outside your comfort zone, just as there is not any one-size-fits-all technique for becoming an entrepreneur.
For instance, although you wish to pitch to shareholders but hate asking for the money, script out the first few sentences of your speech, or make a colleague with you who enables you to feel confident or that is able to assist with your pitch.
Before stepping into it, remind yourself of your mission, keep the purpose on top of the mind, which might make it a lot easier to pitch. Whatever it is, you'll discover your own way of handling these crucial but difficult moments.
Additional Entrepreneurship Articles to Read in 2021
Here is another list of additional articles I recommend you read as an entrepreneur.
Facebook Ads Complete Guide: How to Run Profitable Facebook Ads
7 strategies for Licensed Female Teachers, as found by a CEO
Meeting the Challenge of Disruptive Change"
The way to Demotivate Your best Workers
Essential Changes Leaders Must Make Now To Help Their Organizations Thrive
10 Questions To Help You Decide If You Should Continue To Support Your Leader Or Boss
5 Damaging Behaviors That Truly Great Leaders Don't Engage In
The 7 Most Damaging Power Gaps That Keep Professional Women From Thriving In Their Work
57 Questions to Ask When Buying a Business
The Psychological Price Of Entrepreneurship
Mark Cuban Says These are the Dumbest Things Entrepreneurs Do
What is Entrepreneurship? Entrepreneur Definition and Meaning
Entrepreneurship is the action of taking an idea, working hard on it, scaling it to build a profit, and producing a small business or company.
Nevertheless, it is really a little limited. The entrepreneurship definition is about changing the world by solving issues. Like initiating societal change, establishing an advanced product, or introducing a fresh life-changing solution.
What exactly the entrepreneurship definition does not show you is that entrepreneurship is exactly what individuals do to simply take actions and lead this at the leadership of their choice. It's all about developing a lifetime all on your terms. No supervisors.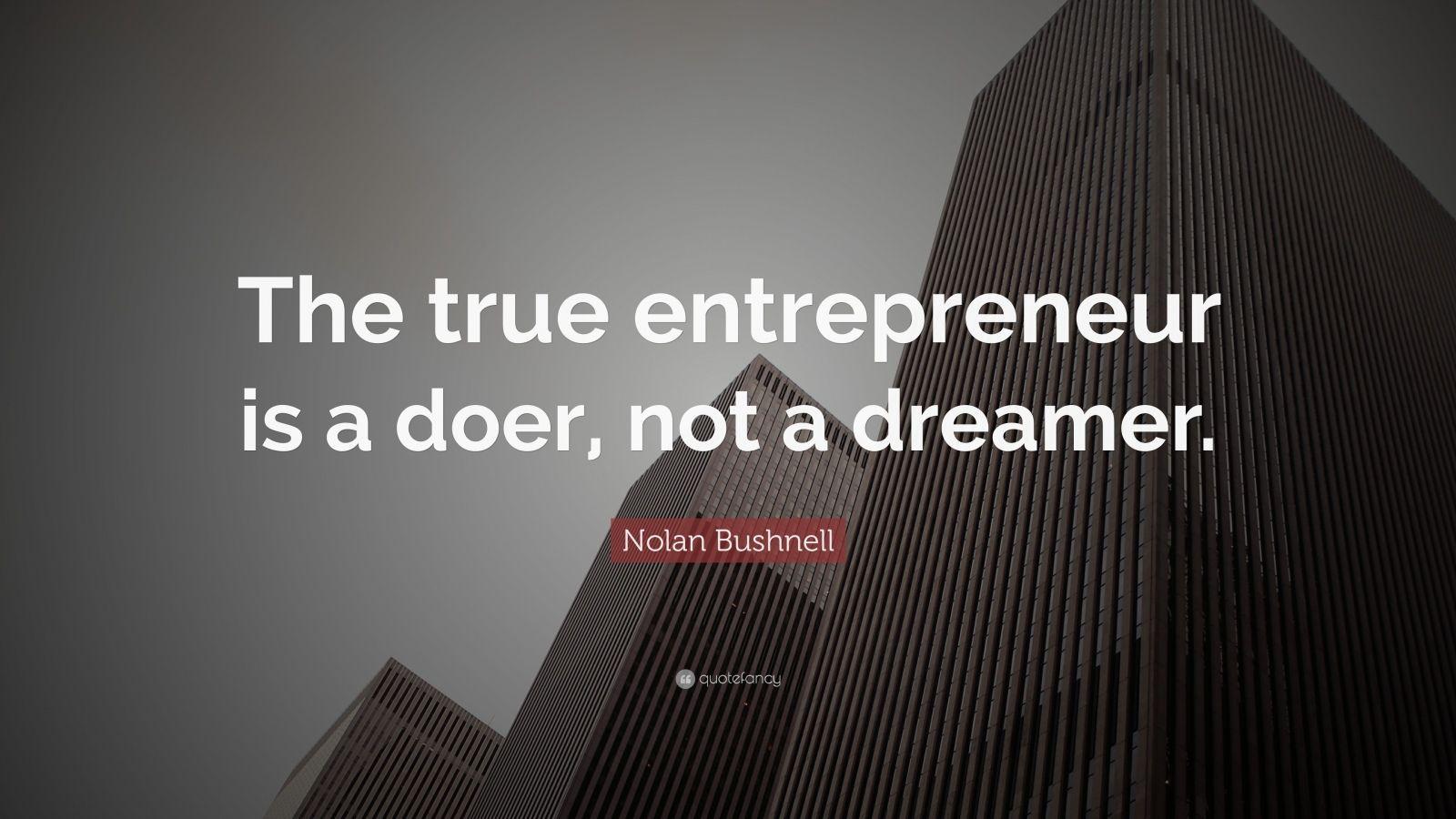 The foundation of this word "entrepreneurship" is fascinating and scholars have really parsed its significance.
It was invented by Professor Howard Stevenson and also the godfather of entrepreneurship studies in HBS. Based on Stevenson, entrepreneurship is the pursuit of opportunity beyond resources controlled.
The entrepreneur's definition might become somewhat vague but also for justification. An entrepreneur is sometimes an individual who sets their online store on even a freelancer working on the side.
The path to entrepreneurship is one filled up with roadblocks, detours, and dead ends. There are a number of sleepless nights, plans which do not work out, funds that will not come through, and clients that never materialize.
It could be hard to establish a business it might force you to wonder why anybody voluntarily lays on this course.
Yet despite these hardships, a large number of entrepreneurs embark on this journey to create their vision. They launching startups, start organizations or create a product or service.
Also Read: 213 Entrepreneur Quotes fo Success
The #1 Facebook Ads Secret for Profitable Marketing campaigns
7 Ways to Overcome Obstacles as an Entrepreneur or a Manager in 2021
1. Spending some time together with the Right People
We're the average of those five people we surround ourselves with. This will not mean to depart your friends, but instead to be more thoughtful about also what exactly the reciprocal value is from your relationship and who you should spend some time with.
Spend time with individuals that inspire you, provide you with energy, and cause you to wish to become better.
Also read: 10 Crucial Leadership Qualities: All Skills to be a Great Leader
2. Read, Learn, and Research
Men and women that are successful are always reading and learning. After Bill Gates was asked exactly what super-power he wanted to possess, he said "Being able to read super fast." Warren Buffet relayed the message. They have been in a position to attain success as a result of an appetite for curiosity.
Staying current with trends and new technologies not just hastens the horizon, however, it also places you at a place to find new passions around. Constant learning can allow you to build aptitude and creativity.
3. Give attention to what you can get a grip on.
There are things you are able to mend in your organization regardless of what's currently going on. Pay attention around you, speak with employees or colleagues, create a program that can help get on the path. Ensure it is actionable and practical.
4. Request assistance, then do it.
Some challenges feel just like a lot more than you can manage. Seeking help and counsel may make a difference between whether you fall out or get through it. Do not attempt to become a superhero, just be yourself.
When you encounter an obstacle, discussing how to handle a catastrophe with a person who knows and can be trained is invaluable.
Obstacles do not need to be more business breakers in your own life. It is possible to learn from these and utilize these to make you a better entrepreneur.
5. Acknowledge, then process your own thoughts.
You need to start by recognizing they're there. The gateway into emotions and your own feelings are your own thoughts. What you concentrate on and believe about is exactly what you'll draw into your own life.
Take a moment, Whenever you're feeling what your thinking, do not attempt to suppress those thoughts, let out them. They grow stronger and hard to acquire control once you attempt to curb them.
Take charge of one's own thoughts. Give attention to that which you are thankful for in your own life and that which brings you joy.
6. Stop Worrying about exactly what everybody thinks of you personally
Not everyone will like you. You wish to feel adored, and some people make it happen by doing everything they can to make those around them joyfully, often at the detriment of their own happiness.
No matter what you do, you're going to be different compared to others, have different thoughts or approaches whenever you're working with them. And that is OK.
However, feeling apprehensive about what others think all the time is likely to make it more challenging for you.
Do everything you would like to do and life is too short to not be yourself.
Worrying about what others think will not help living life to the fullest, and also there are many people available who are going to encourage you once you start accepting yourself and your differences.
Also read: 10+ Crucial Leadership Qualities: All Skills to be a Great Leader
7. Be Confident in Your Self
Many people usually do not believe enough in themselves, their potential, and feel less confident as a result. Have trust in yourself and everything you could accomplish!
You will give yourself a very significant odds of succeeding once you start becoming confident, although the fortune cannot be controlled.
Video Summary of the Best Entrepreneurship Articles
This video summarizes all entrepreneurship and business articles that are outlined in this article (with sources included).
Conclusion
You've just read the 24+ best and powerful business and entrepreneurship articles (with new bonuses) that each business owner and entrepreneur must-read in 2021. Most men and women feel being an entrepreneur is about having that huge idea.
Most successful entrepreneurs who focus on consulting, e-commerce, and software development claim that the most important skill is the capability to execute a concept or an idea, to have a concept and change it into a living, breathing, or viable organization, otherwise you're doomed to fail.
Entrepreneurship may be a challenging journey, that's why you have to remind yourself all the time why you started the journey!
PS: If you want to fully learn How to start a successful blog in simple steps and monetize it, read my full guide on How to get started.
Here it is: How to START A BLOG (Ultimate Beginners Guide)
Also Read: 17+ Best Business Articles that are MUST-READ
15+ Top Leadership Qualities: All Skills to be a Great Leader
How to Rank Higher on Google (Ultimate Guide)
Best High paying Affiliate Programs
The #1 Facebook Ads tool for Profitable Marketing campaigns
57 Best Work From Home Jobs for Entrepreneurs
213 Entrepreneur Quotes that will make you successful
How to Make Money on TikTok (Best Videos)
The Best Tools, Platforms and Services to Start Your Online Business
Absolute Best Ways to Monetize Your Blog or Website
How to Download YouTube Videos for FREE (Ultimate Guide)
Facebook Ads Complete Beginners Guide: How to Run Profitable Facebook Ads
Do you agree? Do you disagree with the list? Leave a comment below.
What other ideas can you add to this list that I may have not mentioned?
I'd like to grow my readership. Can you help me out by sharing this blog post?