If you want to start a blog, a business (online or brick-and-mortar), an agency, you need an online presence via a great website. When designing your site, you need a great WordPress theme. 
I show you in this article, the best WordPress themes for blogs or businesses to use in 2021.
Your designs should mean business to the visitor. Even if you already possess a website, think again, does it look awesome (not just OK)?
It's not just enough that your site looks good, it also has to help you drive toward your business goals (e.g., leads, sales).
The WordPress themes below will provide personalized, and engaging experiences to your visitors and skyrocket your blog or business site.
They also have built-in SEO features, so you don't need to worry about the technical expertise but instead focus on building quality content.
All you need to do is to download the theme of your choice, import it into your WordPress site, and make it look beautiful and elegant.
Important: This list is updated every month with new themes, so come back for new ones.
The Best WordPress Themes in 2021
Here are some characteristics of the themes I handpicked for you:
fast website loading times
Easily score in the high 90s with Google Page Speed Insights out of the box without any caching or optimization plugins.
sleek design and beautiful appearance
extra emphasis on security
fully responsive HTML5 design for mobile users
no bloat from excessive built-in features
minimal customization options for a more streamlined user experience
more search engine friendly etc.
Foodie Pro Theme Package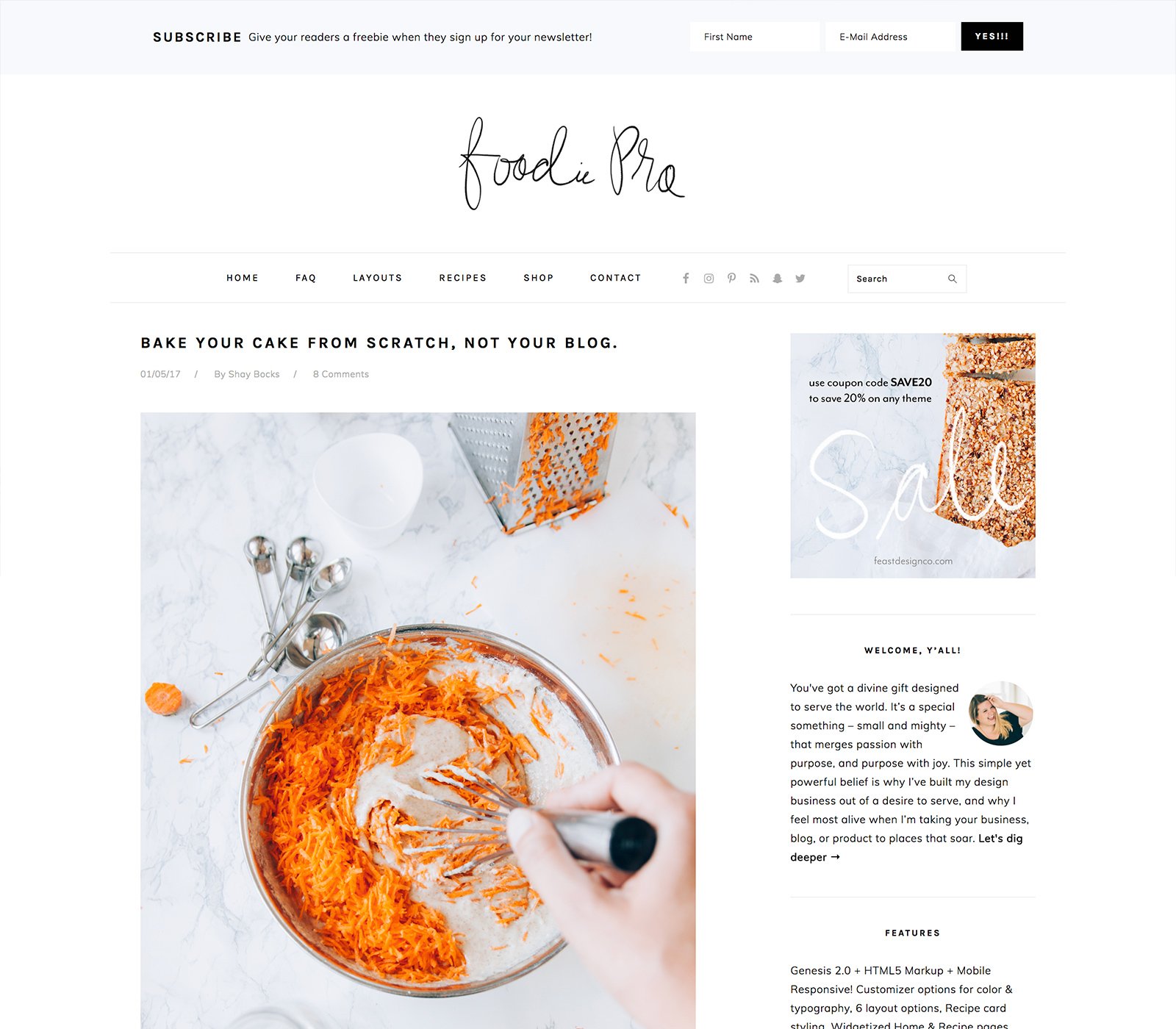 Characteristics:
Sleek and svelte with a minimalist approach
clean design
plenty of color and typography options.
Lots of features.
This is my #1 recommendation for lifestyle, food, and beauty bloggers.
Coaching Plus Theme
Ideal for:
health coaches
fitness coaches
life coaches
health instructors
dietitians
any other professionals in the coaching or training business.
It is a fully responsive and speed optimized theme.
Recipe Blogger Theme
Characteristics:
excellent theme for food & cooking blogs.
Easily showcase your food photography and recipes
 highly customizable
Easy to share your unique flavors.
With its embedded plugins, you can easily share recipes on any post or page.
mobile responsive
Course Maker Pro Theme
Ideal for:
People selling online courses.
The framework it comes with allows anyone to setup and hosting online courses on their blog/website in minutes.
Also has a flexible eCommerce part that is pre-styled for WooCommerce so you can easily set up your online store.
fully mobile responsive
Visitors will easily understand the structure of your online courses and convert more.
Winning Agent Pro 2 Theme
Perfect for :
It is a theme built to bring real estate clients together with their agents.
Easily show your properties using the AgentPress Listings plugin it comes with or integrate with your IDX service.
Mai Prosper Theme
Ideal for:
for online and local Businesses, Corporations, and Agencies.
It is intended to give your website a professional look to earn the trust of your clients, patients, and customers.
AMP-enabled for fast, smooth-loading sites.
Mai Reach Theme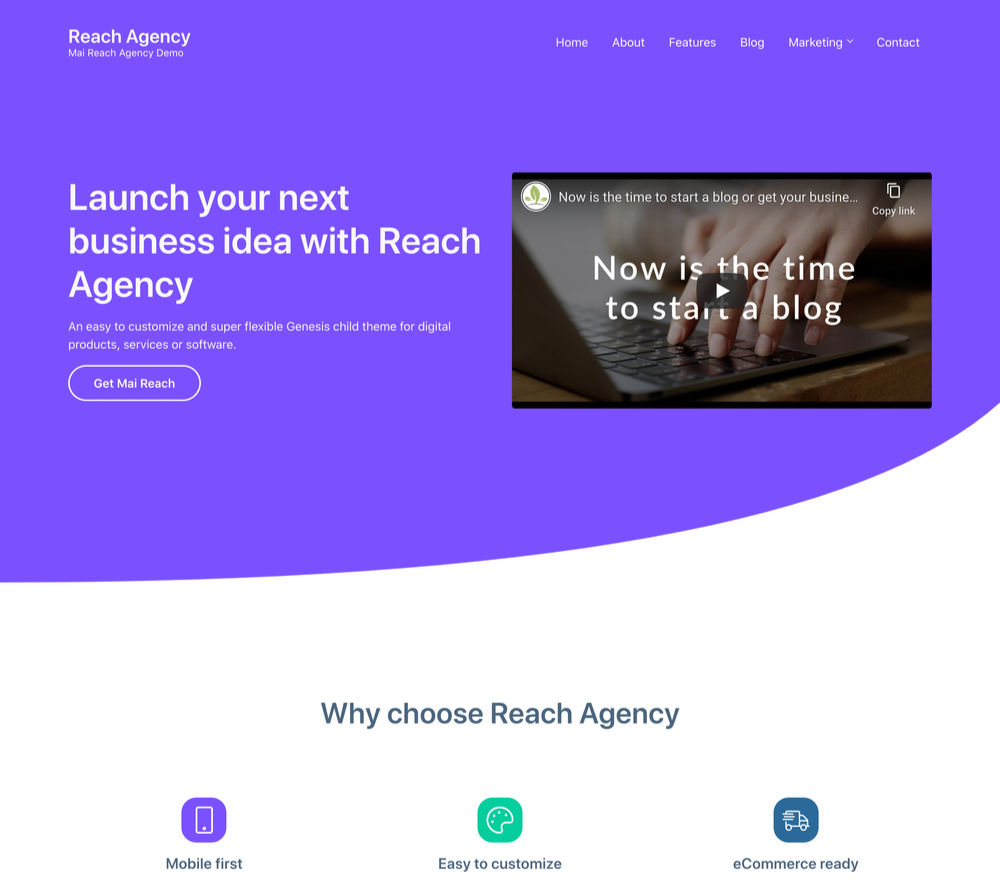 Perfect for :
Digital products, services, or software.
Super mobile friendly
eCommerce ready
One-click Setup Wizard adds sample content to your site giving you a head start on configuring your website.
Author Pro Theme
Ideal for:
published authors that want to build a better online library of books.
intuitive design and powerful functionality.
has an eCommerce part that is pre-styled for WooCommerce and BigCommerce so you can easily set up your online bookstore.
showcase your latest published books or ebooks with the user-friendly features.
Essence Pro Theme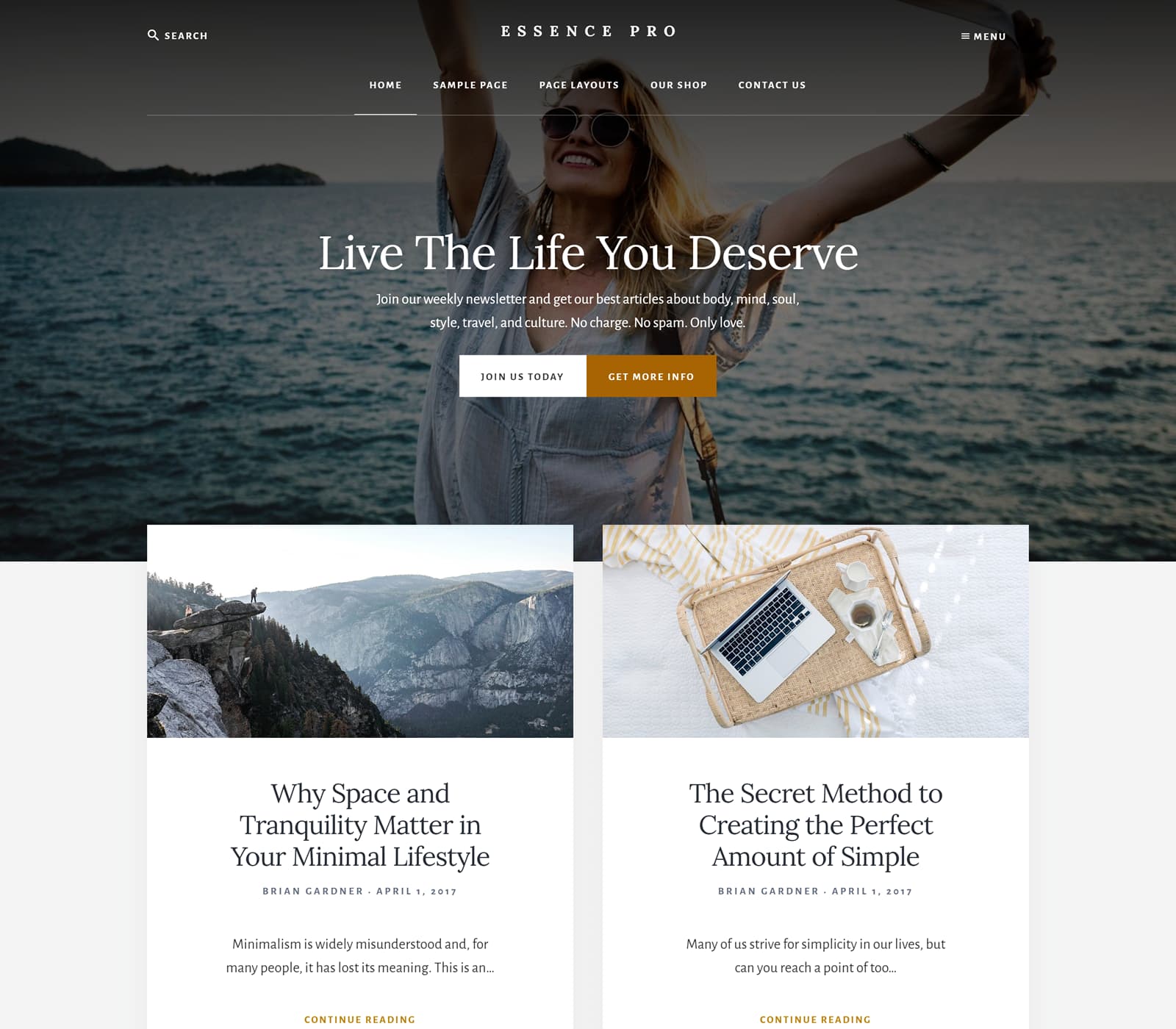 Perfect for :
Those who like simple and minimalistic themes
It allows you and your readers to focus on the essentials: your content.
health, beauty, wellness, and lifestyle blog niches.
Refined Pro Theme
Ideal for:
entrepreneur and ready to build a timeless, classic brand.
great for your business.
flexible, Open Source, eCommerce theme that is pre-styled for WooCommerce so you can easily set up your online store.
I personally love this theme and highly recommend it for any entrepreneur out there to get.
Other light-weight themes for WordPress blogs include Divi theme and Astra theme. Here is a nice post comparing Divi Theme vs Astra Pro 2021: Which One Is Best for You?
Conclusion
We just covered the best multi-purpose WordPress themes you can use to start your blog or website for your business.
I hope you are able to find a great theme.
If you like the article, please consider sharing it. Sharing is caring.
Also Read:  The #1 Facebook Ads tool for Profitable Marketing campaigns
Facebook Ads Complete Beginners Guide: How to Run Profitable Facebook Ads
The Best Tools, Platforms, and Services to Start Your Online Business
Ezoic Review & Full Setup, Ezoic Video Player – Best Adsense Alternative 2020
The 5+ Best Web Hosting Services of 2020 & 2021 (Ranked)
Best High paying Affiliate Programs