This guide will walk you through the 20 deadliest mistakes most bloggers make while blogging. This applies to bloggers in 2021, and even in the future.  Your main goal with your website is to increase your website traffic that you then monetize using different methods such as display ads or affiliate marketing.
Posting more blogs as a blogger means taking on additional hours from potential readers; so if you aren't adding value, then you could be wasting the time of your readers or visitors.
And time is an irreplaceable resource. Most of us know it. Content advertising costs less than traditional marketing yet creates 3x longer leads.
In fact, blogging is among the very best ways to drive and convert traffic to a website and has received a lot of interest over the years.

Content writing needs to really be one of your top priorities in your marketing strategy because it provides FREE long-term consistent traffic!
But, perhaps not everybody has had this information to heart. 70% of marketers lack a consistent content plan.
Most marketers don't have a strategy to grow their blog, create quality articles, and also catch leads.
And with millions of blog articles getting published every day, it can be difficult to be noticed and rank for the target keywords.
Related post: Absolute Best Ways to Monetize Your Blog or Website 
This means that producing great content is not only becoming more crucial today than ever before, but it's also harder than ever to earn leads and rank.
That there is a solid content strategy crucial. Without that, you can kiss those blog-induced leads. And, if you are generating the common mistakes that bloggers make below, your traffic will be affected.
Your blogs need to be good quality, relevant, and helpful to bring traffic and capture leads.
So all newcomer bloggers out there who're seeking to get more out of blogging, Read until the END!
20 Crucial Blogging Mistakes Most Bloggers Make in 2021
What's a blog?
Most people who've heard the term"blogging" fail to know just what a "blog" is, how creating good content can impact or enhance their lifestyles.
Simply put, a blog is a platform that may help share your knowledge on a domain with people, draw leads, develop an internet presence, and engage with a crowd.
It's a collection of editorial articles based around a central topic that shows industry expertise — as an example, a finance company posts about "best credit cards".
Since a blog might exist only for individual use, sharing information having a distinctive group or to engage the public, a blog owner can set their blog for private or public access.
Related post: What is Entrepreneurship? Best Entrepreneurship Definition and Powerful Entrepreneur Quotes
Blogs will help drive traffic to your site, convert that traffic into leads, build authority on your industry, and also eventually grow the business. In fact, organizations are 13x more likely to find positive ROI by prioritizing blogging.
Most of a blog's traffic is driven by organic search, some blogs get most of their traffic from Pinterest and Facebook.
Simply put, consumers will look for something on an internet search engine and click on your blog in case it fits their topic of interest, reads your article, and maybe subscribe for more.
Today more than ever, there are a lot of businesses looking to capture the audience's attention, so it's crucial to avoid common blog mistakes to be noticeable.
There is a bonus video at the end for tips, so read until the end.
Here are the 20+ most common mistakes most bloggers make and you can fix them in 2021.
Blogging Mistake #1: Start with a very broad topic.
The topics are too wide. When Folks start blogging, they want to compose on big topics like:
"How to Do Social Media-marketing"
"Business Best Practices"
"Camping"
"How to Make Money Online"
In addition, more specific topics tend to attract younger, more targeted viewers, which are usually higher grade and much more inclined to convert to customers and leads.
To find the benefits of blogging, you'll need to get far more special.
Solution: start with a clear, succinct thought.
Nailing blog topics is essential to knocking on your first two or three posts. Let's assist you to innovate together with our Blog Ideas Generator. This tool allows you to enter terms that you want to blog about and it gives you a sample of 5 blog titles that you can use.
Keep in your mind that it's just a concrete suggestion you may use for your blog.
Related post: Best High paying Affiliate Programs
Blogging Mistake #2: Writing is very rigid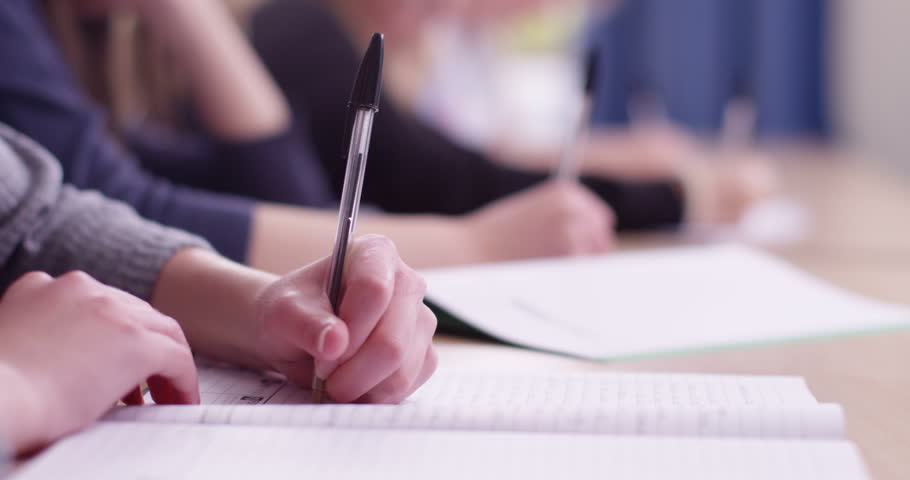 Your writing is too rigid. Writing a blog post is much different than writing a paper. But when bloggers start out, they often just have experience with the latter.
The issue? The style of writing out of a word paper is perhaps not the design of writing people enjoy reading.
Tip:  If you would like to keep the readers curious, you have to induce them to continue reading by writing in a mode that is simple to read.
Solution: write as you talk. Try and write blogs that feel personable.
It's fine to be conversational in your writing, many readers will connect to it. The more relatable your writing is, the further people will enjoy reading it.
Loosen up your writing. Just like you talk, and that is what people prefer to see.
Blogging Mistake #3: You write purely for SEO.
Writing exclusively for Google will bore the readers. If you're just writing for robots, then you might be wasting a human moment.
Your subscribers are not interested in search phrases that exist for migrating robots.
Do not let Google turn you into a machine. Don't allow your own creativity to be killed by Google.
Also read: SEO For Beginners: Best SEO Tutorial to Rank Higher on Google
Mistake #4: Maybe not using a robust niche.
One of the greatest mistakes bloggers make is trying to be everything for everybody.
The more clearly and closely defined your assignment for blogging is, the more inclined you are to develop a niche that is quite as focused and valuable.
For instance, in case a banking blogger is interested in lead generation for business lending, he shouldn't waste time and energy too trying to publish in regards to the mortgage market.
He needs to focus that energy on niches and topics that are interesting within business lending. Example: what are the distinct business loan choices for small vs large corporations?
This doesn't pigeon hole the blogger; it just means topics' wealth is more specific, and more interesting and enlightening, to an inferior group of individuals.
Related post: 57 Best Work From Home Jobs for Entrepreneurs 
213 Best Entrepreneur Quotes That Will Make You Successful 
Blogging Mistake #5: Show your personality, do not just tell it.
You believe people care about you personally as a writer. When people start out blogging, they also presume their audience will probably be inherently curious in their stories and their interests, but that is not the case.
People care about what you can teach them far more, what you can do for them.
Solution: Infuse your personality without even eclipsing the topic. Care more about sharing valuable information to help others.
Even though people don't care that it's you that is writing the post, you can write infusing components of your personality on your writing to make them feel comfortable with you personally. The best way to do that is up to you.
To incorporate personality into your writing, consider searching for ways to relate to your own readers on the topic you are writing about — then write in the first person like you are chilling out with them and conversing about it.
Make your tone personal, self-indulgent, and engaging like you would in a face-to-face dialog.
Related post: The 18 Best Entrepreneurship Articles that are Must Read
Blogging Mistake #6: You Don't Make Your point clear.
Although you are invited to let your personality shine through in your writing, don't abuse the privilege.
It's another thing to create up too many personal experiences that bury the point you are trying to make, although it's 1 thing to be yourself at the topic you're covering.
Do not flow in these personal anecdotes and analogies too much. Your subscribers are not currently sitting before you, which means you can't guarantee that you have their undivided interest.
They could (and will) rebound out of the article should they lose patience.
To prevent your writing from losing its audience, restate your purpose in most sections of this report.
The best blog articles commit to a message and send it expressing it multiple times.
Related post: Google Search Console Best Guide: With Video Tutorials
Mistake #7: You feel like you need to publish daily.
Are you clogging up people's inboxes together with your statement of yet another post? Or are your subscribers eager to see another email of yours arrive?
Once you publish blog posts without adding any value you wind up wasting reader's time.
Do not waste people's time using an endless flow of blog posts. Whenever you have something to say write.
Your audience could prefer to read one post that excites them than 20 posts with content that is repetitive.
Mistake #8: Work with a specific post type, make an outline, and utilize headers.
Your writing is just a brain dump. Sometimes when you get a wonderful idea, it's extremely tempting to sit down and let it flow out.
Why? The stream of consciousness style of writing is a great style for blog articles. Many individuals will scan your blog articles, not read, so for it to happen it ought to become organized well.
How to solve it: Construct your blog by having a template, outline, and section headers. The first thing you ought to do is decide what style of the blog article you are going to publish. Is it a how-to article? A list-based article? A curated set article? A SlideShare presentation?
Once you have a down template, it'll be a lot easier to write your own outline.
Writing a summary produces a difference. The remainder becomes easy if you put in enough time upfront to organize your thoughts and build a logical flow on your article.
To write a blog post outline come up with a set of takeaways. Split those takeaways up into section headers that are larger. Whenever you put in an area header every few paragraphs, then your blog article gets easier and much more enjoyable to see.
 Once you finally get to writing, whatever you will want to do is fill out in those sections.
Blogging Mistake #9: Maybe Not capturing leads on your blog.
A frequent mistake in the blogging world is neglecting to capture leads on your posts with an email subscriber.
People often write the blog post and then leave it out. They expect conversions and traffic to happen.
But that doesn't get the job done. Collecting emails ought to be a priority.
Why? Email content promotion generates, normally, a 38x return on investment.
Meaning every dollar spent attracts $38.
And it's really no secret that email marketing is a huge factor for the majority of businesses. 73 percent of marketers have said that email is an integral component of their total business strategy.
Even still, most neglect capturing leads on blog posts.
TIP: Offer a FREE Guide to download in exchange of their emails (a Freebie is always very effective).
Related post: What is Entrepreneurship? 2020 Best Entrepreneurship Definition and Powerful Entrepreneur Quotes
The 18 Best Entrepreneurship Articles that are Must Read in 2020
It's our instinct as content creators to presume that will be the upcoming hit that is viral.
We want glory and fame, but the majority of the moment, it's not gonna happen.
The truth of the matter is that maybe not every blog post you write will go viral or capture 100,000 visitors per day.
It will not happen. In reality, just 1 percent of blog posts online get 1000 shares.
And the majority get under 100! Therefore getting discouraged in your blog posts not going viral isn't worth your own time and effort.
Blogger Mistake #11: Your Conclusions are stale.
You've poured your power to writing your article, but you've neglected the conclusion.
Imagine a 30 min speech with an uninspiring conclusion. Do you remember anything after? Probably not! 
Do not disappoint your readers with a bad conclusion. Try writing your conclusion. 
Put your enthusiasm all into a decision that motivates, inspires, and energizes your own subscribers.
Blogger Mistake #12: Covering too many themes or niches.
One significant mistake bloggers make is covering a lot of topics. Many bloggers desire to appeal to as wide an audience as possible so that they write about a myriad of topics.
The trouble with it is the scope of the blog can become lost and disengage the viewer.
Discovering a couple of key areas that the blog's posts will insure may finely enhance the material, and also improve the expertise of the blogger.
Related post: 213 Best Entrepreneur Quotes That Will Make You Successful 2020
Blogger Mistake #13: Inconsistency
Another mistake bloggers make is inconsistency, both in book frequency and in quality. The tricky part is these two elements of successful work as complement forces.
The blogs which can be successful over the long term are such that make publishing regular, perhaps not predicated on daily inspiration.
But making publishing regular doesn't mean writing uninspiring and unhelpful content just because you committed. Quality always trumps frequency (with the possible exception of search engine optimization).
That balance between the need for consistent quality and the need for quantity is the secret to successful long-term blogging.
Blogger Mistake #14: You edit your posts in under 5 Minutes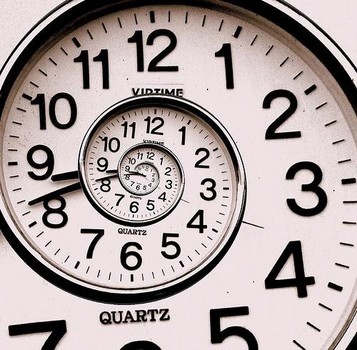 Are you a super-writer who writes almost impeccable posts in one go? You are certainly making mistakes.
Most folks can't even edit one go.
Inspection of the Stream of the post: Does each paragraph naturally adhere to the paragraph before it?
Simply take the jokes asides that aren't funny or aren't relevant.
Polish each sentence. Cut overly long sentences in two; cross out redundant words; and then substitute for words that are difficult with ones.
Correct any punctuation mistakes. I suggest using the Grammarly Chrome extension for that. It's free. Click HERE to install it.
The more effort that you put into editing, the easier your post becomes more to read. Your message becomes clearer, and your subscribers will be thankful.
Blogger Mistake #15: Make an outline, also use H2, H3 titles.
Writing an outline makes a difference. The remainder becomes easy if you set in enough time at the start to coordinate your own ideas and generate a logical flow in your article.
To write a blog post, outline a set of the top takeaways you'd like your readers to have from the article.
Break those takeaways up into larger section headers, put in a header every few paragraphs or 100 words. You'll notice your blog article gets easier and more enjoyable to read.
TIP: header text keywords are excellent for search engine optimization.
When you get to the writing part after the skeleton, all you are going to need to do is fill in those segments.
Related post: Google Search Console Best Guide: With Video Tutorials
Google Ads: Everything you Didn't Know before (Best Ads Guide)
Blogger Mistake #16: Create blog articles that reflect your company goals.
Another big mistake is you think of ideas that only interest you. This is really a major one. As much as you've read and re-read your blog posts after you publish them, you are not the sole reader or even the main reader.
As the thoughts might come in random minutes, the core notions themselves should never be arbitrary.
How to Fix it: Publish your blog articles with company development objectives.
The reason you're blogging is to address issues for the audience and to grow your business. Thus, all your blog article notions should help function those growth goals.
If you work for a boss, you can talk to your boss in regards to the larger company objectives, and then program a gathering with somebody on the sales team to know what questions they get asked most often.
After both encounters, you need to be aware of those goals you need to reach and have any ideas about how best to reach them through writing articles.
Blogger Mistake #17: Lack of a Great Hook
Have you started to read a blog article and click off the page within the 1st few sentences? Why? Because there wasn't any hook.
You need to provide the reader in the very beginning a good angle, an incentive to keep reading.
A fantastic hook is an angle that introduces a problem or difficulty that the reader is currently facing.
Talk about a challenge that will continue to impact the reader whenever they don't take action to resolve it.
You want a fantastic hook, and you also will need to get it out early on. The median typical time spent reading a post is merely 3 to 7 minutes,so be mindful when writing your introduction.
You can convince the reader to keep reading in the first 37 seconds with a captivating first paragraph.
Related posts: What is Entrepreneurship? Best Entrepreneurship Definition and Powerful Entrepreneur Quotes
The 18 Best Entrepreneurship Articles that are Must Read
Blogger Mistake #18: Mistake #10: Struggling to engage readers with a compelling headline.
A mistake bloggers make is failing to engage readers with a compelling title and also an opening statement.
The headline and the first lines have to hook up the reader once they start. The rest of the content is willingly absorbed when the title and opening work together.
Blogger Mistake #19: Sacrificing keyword-rich titles for cleverness
Many bloggers forfeit titles for headlines that are clever that they believe might get more social share. However, doing this will make your articles to be overlooked by the search engine.
With a keyword-rich title, your blog post will survive in search indicators and eventually be a resource instead of a flash in the pan. Do not rely upon a magic combination of shares and retweets to take the makeup for your hard work.
If you wish to have a catchy title, put your keywords first, a colon, then the rest of the title. Example: "Best Credit Cards in 2020: These cards will help you in your business".
Blogger Mistake #20: Not collaborating with other bloggers in your industry
A significant blogger mistake is not collaborating closely together with other bloggers within your own industry or profession.
By promoting your peers and collaborating together, everyone else benefits from visibility and increased traffic. Everyone benefits!
You could put a blogging group together on your community business, or you can build friends from across the world with guest posting and commenting under posts!
Each group member will agree to discuss blog posts as well as promote posts through personal networks or websites.
Remember, there's enough business to go around, and also you will need to get an abundance mentality so as to be a truly successful blogger.
 This really is essential that most of us help one another grow!
Related post: 213 Best Entrepreneur Quotes That Will Make You Successful
Bonus Video: Useful Blogging Tips
Watch this great YouTube video from "Create and Go" for additional tips.
[embedyt] https://www.youtube.com/watch?v=hxjMjDHIkjc[/embedyt]
Conclusion
Your personality, your experiences, and also your voice make your posts unique. Your readers will keep coming straight back for more useful tips and strategies once you help them. Engage with them!
Blogging is a great way to drive traffic and produce leads.
1. Your readers don't need still another blog post. They don't really want more info.
2. What your readers desire is you, your own wisdom, your thoughts, your specific stories about your favorite area of expertise.
3. Never assume your subscribers' attention for allowed. Their time is more precious.
4. Content advertising costs less than traditional marketing, and it brings in 3x as many leads.
5. Grab results in the posts, develop a consistent blogging program, and utilize viral topics that will draw attention.
6. Be sure to write actionable content that benefits the user.
7. Effective, quality blogging could take some time, however, it'll be worth it. You certainly can certainly do it.
Remember, Sharing is Caring! Share with others if it helps! 
Do you relate to any of them? Leave a comment below.
Also Read:
57 Best Work From Home Jobs for Entrepreneurs 
213 Best Entrepreneur Quotes That Will Make You Successful
What is Entrepreneurship? Best Entrepreneurship Definition and Powerful Entrepreneur Quotes
The 18 Best Entrepreneurship Articles that are Must Read
Leadership: Definition & Best 10 Leadership Qualities of a Great Leader
Google Search Console Best Guide: With Video Tutorials
Google Ads: Everything you Didn't Know before (Best Ads Guide)