In this dropshipping complete guide, you will learn everything about dropshipping, how to dropship, the best platforms to start dropshipping.
We will also talk about the benefits and disadvantages, as well as answers to frequently asked questions about this business model.
Many eCommerce starters recently have jumped into dropshipping. For example, recent reports indicate that Shopify only currently hosts over 500,000 online stores in 175 countries. Many of them are owned by dropshippers.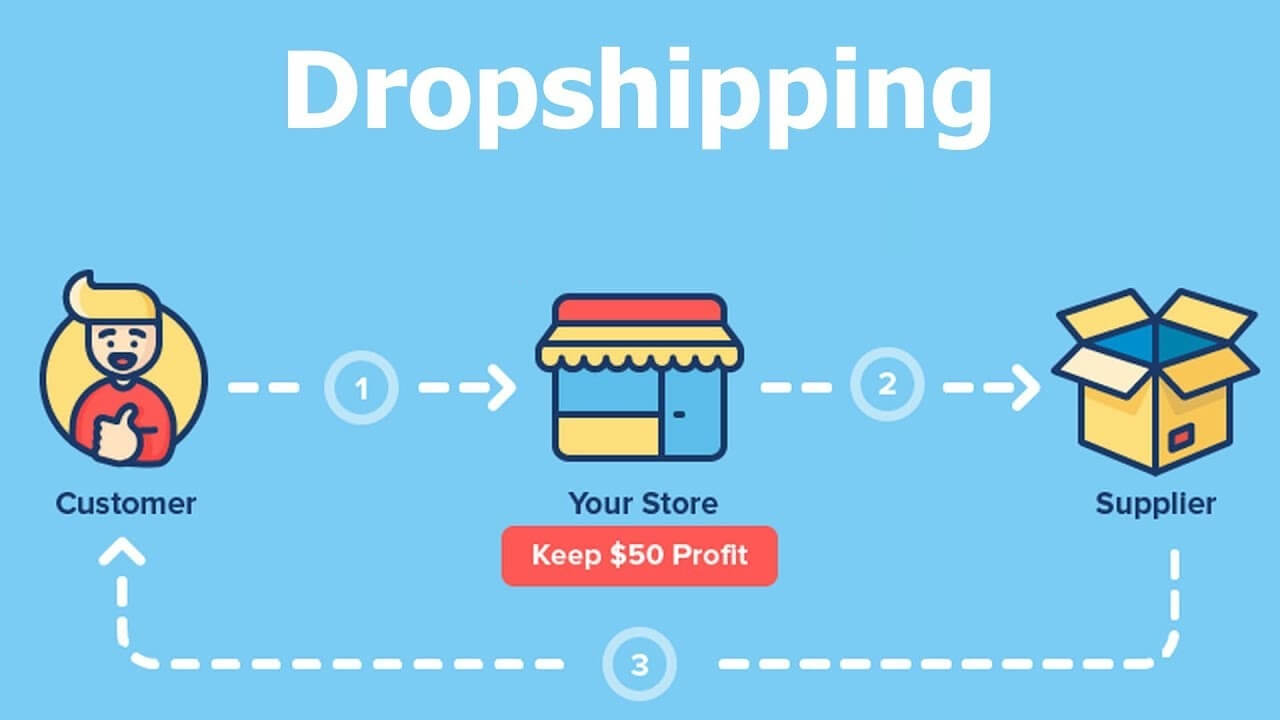 Let's go over what you need to know about dropshipping before you start it.
IMPORTANT: 1.) Within this guide, you will find a video tutorial explaining something to know
2.) The 2 best platforms (FREE and Paid) that you need to use to start your dropshipping business and start earning today!
Dropshipping – Make Money Online
What is Dropshipping? Definition
Dropshipping is a retail fulfillment method where an online store doesn't own the products, but rather is the middleman between a manufacturer and the consumer.
The largest difference between dropshipping and the standard method os selling is the sale merchant will not stock or own inventory.
Your store allows consumers to display other sellers' products or inventory, when a consumer purchases on your site, you send the order to the manufacturer who fulfills the orders.
However, contrary to popular belief, dropshipping isn't a get-rich-quick strategy. It takes work and patience. The most beautiful thing is when you get that very first sale in your account, and start believing in it fully.
Related posts: What is Entrepreneurship? Best Entrepreneurship Definition and Powerful Entrepreneur Quotes
19 Crucial Blogging Mistakes Most Bloggers Make
How does dropshipping work?
Two of the most common approaches for dropshipping on Shopify would be to get a supplier or anywhere else in the world or to get out an app that joins you and your store for thousands of suppliers.
With apps like Alidropship, Spocket or Oberlo you can browse AliExpress and import these products which pique your attention right to Alidropship or Oberlo, which is linked to your WordPress shop with the click of a button.
Once a person buys a product, you are going to be able to meet their arrangement. Fortunately, apps now simplify this procedure.
As the store owner, you just need to click on ONE button "order" or "Place Order automatically" and confirm that the details are correct. The item is then sent to the client, wherever in the world they are, and without you doing any other work.
Benefits of dropshipping
Dropshipping is a business tool for entrepreneurs to start with because it's accessible and easy to deal with. With dropshipping, you may easily examine diverse business ideas using minimal cost, which lets you learn a lot about how to choose and advertise in-demand services and products.
Below are a couple of different reasons why dropshipping is a good business model.
1. Less funds are required to start a Shop
Most people never start a real business because they are afraid of the starting cost. The greatest advantage of dropshipping is it is possible without needing to get tens of thousands of dollars in inventory upwards to launch an e-commerce store.
Running an e-commerce company is far easier because you don't deal with physical goods. You don't have to worry about:
Managing or paying for a warehouse
Packing and shipping your requests
Tracking inventory for bookkeeping motives
Handling production, defects and inbound advertisements
Continually designing products and managing the stock amount
2. Better opportunity to scale
With a classic retail business, in the event you have 3 times the regular amount of orders, you'll usually need to put 3 x as much work.
As a dropshipper, since everything happens with the click of just 1 button, you can automate hundreds of orders and all the different suppliers will take care of the rest. Even if you have 1000 orders, with a click of a button, you can place all those orders and the different sellers just ship all those products without you moving a finger.
Also Read: Leadership: Definition & Best 10 Leadership Qualities of a Great Leader ()
3. No Losses on Damaged Goods
Since the shipment moves directly from the supplier to the customer, you don't handle the product, so zero possibility of damaged items on your side. If the customer receives damaged goods, then he will complain to you for a possible return, and you give him an address where he/she will drop the item.
Your job will be to communicate with the seller to arrange the situation.
4. Flexible Location to Work (From Anywhere)
A dropshipping business may be conducted from virtually anywhere with an online connection. Provided that it is possible to keep in touch with suppliers and clients readily, your business can certainly run and take care of itself.
No workplace, no warehouse, no employees with no hassles.
5. Wide Selection goods to market
As you do not need to pre-purchase those things that you sell and store them into a factory, you'll be able to provide a range of trending services and products to your possible clients. If suppliers stock a product, you'll be able to set it available in your own store.
You can dropship any product you love, but the trick is you pick the RIGHT NICHE! When I started, I picked the wrong niche, a niche that many people pick when they start: FASHION.
Whatever you do, please never start a traditional fashion dropshipping store. Waste of your time and money! People don't NEED clothes, they just want it once in a while.
TIP: Pick a niche that will help people solve specific problems such as Health products, kitchen devices, home security and more.
In addition, the margins in fashion are just too thin because the prices are low already.
Disadvantages of dropshipping
1. Inventory problems
It's relatively straightforward to keep track In case the stock of your goods is from one seller. However, when you are sourcing from multiple warehouses, which might be meeting orders to merchants, inventory may vary on an everyday basis.
Luckily are certainly a small number of programs that allow you to sync together many suppliers.
2. Limited personalization and branding
Unlike custom-made services and products or print on demand, dropshipping will not offer you lots of control over the product itself. Usually, product dropshipped is branded and designed by the supplier.
3. Low Earnings
Low margins will be the main drawback of dropshipping. As it's really simple to start, and also the overhead costs are minimal, lots of stores can be opened and compete to sell items in an effortless way and can charge a much lower price than you.
They could afford to play on margins since they will have spent so small in starting the business.
4. Exceptionally competitive.
Because hardly any capital must begin a dropshipping organization, that barrier to entry entails a great deal of rivalry, with probably the markets.
Prevalence and the simplicity of this dropshipping model mean an increasing number of retailers in different niches.
The larger a company is, the longer they could lessen their markups to provide customers the best prices, which takes you off the market in the long-term.
5. Seller mistakes
Often sellers make mistake on items to ship or packaging, in a way that may harm the standing of your business, and make you lose customers since they are frustrated.
6. No control of the Supply chain.
In conventional e-commerce, if clients whine regarding product quality, fulfillment speed, or yield policies, then you can handle the issues.
In dropshipping, you are pretty much subject to one's supplier. However, you are the person who must speak to your visitors in case issues arise.
Also Read: Google Ads : Everything you Didn't Know before (Best Ads Guide)
19 Crucial Blogging Mistakes Most Bloggers Make
Best Apps to Start a Successful Dropshipping Store (Free & Paid)
Here is a list of the best dropshipping apps to start, some Free, and others that require a subscription:
1. Oberlo (for Shopify Users)
It is an app for Shopify users. It allows users to link their Shopify accounts to AliExpress and import products in your shop. You also can pick products from the Oberlo marketplace.
I personally don't recommend Shopify for a beginner for this reason: PRICING. It is very constraining.
The Starter Plan: It's Free
You need to meet up To 50 Orders/Month
Shipment Tracking
Order Monitoring
The Basic Plan: $29.90/Month
Up To 500 Orders/Month
Shipment Tracking
Order Monitoring
The Pro Plan: $79.90
Unlimited Orders
Multiple Users
Multiple Sales Channels
Advanced Features
Not only Shopify is not free, you will pay monthly fees to use the platform (at least $29 per month), but also will probably need to pay for Oberlo as well, let alone the fact that you will spend money on advertising. It is not too flexible.
As a starter, you need a platform that you only pay for a license ONCE for the rest of your life, which is why I HIGHLY recommend the next App.
It is an eCommerce plugin that is designed to make the dropshipping process so easy.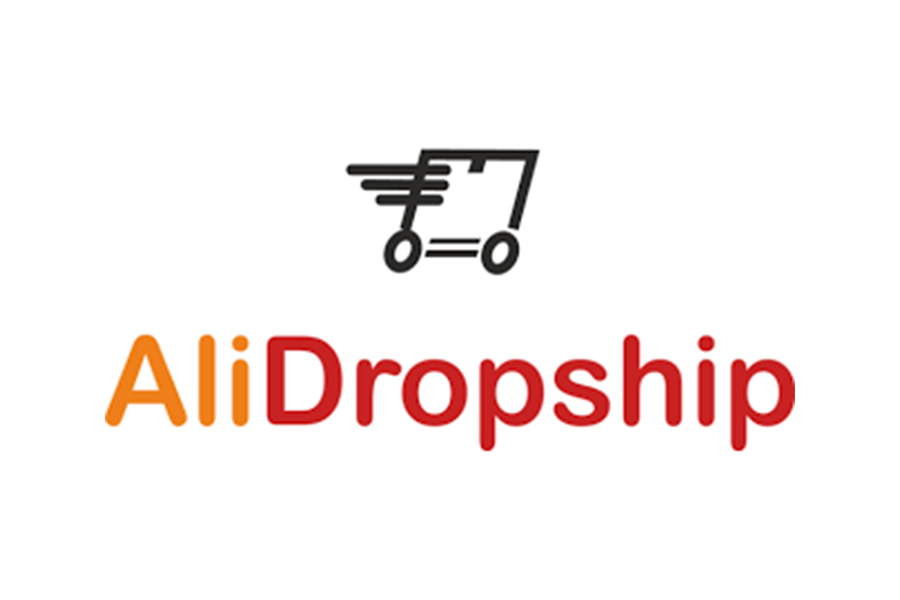 you can make up to 2000% profit
It can be integrated with both WordPress and WooCommerce: meaning you can add that plugin to your current website or eCommerce store.
I built several stores with it.
Very affordable ONE-TIME Pricing/license: $89
You import products with one click.
Has many useful addons: product feed, Abandoned Carts, Recent Sales and more
Unlimited products
You have 100% ownership over your store.
2 versions: Alidropship with its own WordPress theme & AliWoo for Woocommerce.
So many other features.
Get Alidropship & Start earning Now!
Also Read: What is Entrepreneurship? Best Entrepreneurship Definition and Powerful Entrepreneur Quotes
It is a dropshipping marketplace that lets you import high-quality products from American, European, and Canadian sellers.
Free Forever
• Unlimited Orders
• Only 25 Products to import
• Real-Time Inventory Update
• Currency Exchange
• Global Pricing
Pro: $29/Month
• Unlimited Orders
• 250 Products
• Fast Inventory Update
• Currency Exchange
• Global Pricing
• Premium Products
• Branded Invoicing
Empire: $199/Month
• Unlimited Orders
• Unlimited Products to import
• Real-Time Inventory Update
• Currency Exchange
• Global Pricing and personalized invoicing
• Premium Products
4. Wooshark
Another affordable favorite plugin. It has many options to pick: Wooshark AliExpress, eBay, Amazon, and Etsy.
It allows you as well to import effortlessly products from Aliexpress:
Import, customize and edit:
– Variants such as size, color, model
– Original images
– Images from the product description
– Specifications and extra information
– General description
– Short description
– Categories
– Sale price
– Reviews
– Rating
Additionally, you can (Just like Alidropship):
* Automate price calculation formula.
* Advanced description editor
* bulk products import
* Link to the original product.
* Semi-automated orders.
Visit Wooshark Website for more.
5. Spreadr
Spreadr allows you to import products from Amazon to your Shopify store, and then it gives you the option to dropship those products or market them in exchange for an affiliate commission.
Note: You can't fill an entire store with it because you need to create your own listings as well. So it's limited.
Pricing: a flat rate of $5.00/Month.
It has a 7-day Free Trial.
6. CJ Dropshipping (Completely FREE)
I love this because it's FREE but also high quality. You can use it if you are a WordPress user.
Very simple integration with WordPress Woocommerce.
I created 2 amazing stores with it!
It has over 200 cooperated factories and 20 000 square meters warehouse.
Same-day processing is possible, and it has the fastest delivery in 4 days
Many Oversea warehouses.
You only pay when a customer has purchased on your site, and you order the product from their market place.
Wide varieties of products.
You can ask them to source a product for you if you can't find it in their database.
Good for starters as well since it has close to zero startup costs.
I created one store with it and it works pretty well.
Integration is seamless.
Get CJ Dropshipping FREE Forever!
Also Read: 57 Best Work From Home Jobs for Entrepreneurs .
The 18 Best Entrepreneurship Articles that are Must Read
FAQs Dropshipping
Is dropshipping Legal?
Yes, it's legal. You can do it by creating stores, and individuals have made tens of thousands of dollars doing it. Dropshipping is a fulfillment method, just like Amazon FBA, one used by retailers worldwide, and so is absolutely valid.
Many people are afraid to start because they don't understand the business model. Dropshipping can easily make you a few hundreds of dollars a month once you set up your store/products, and advertise.
Is dropshipping worth it ?
Yes! It's simpler to get started with low expenses, you just need to get into the right niche. But bear in mind, work is required to start and flourish in virtually any business.
How to Pick the Most Effective Suppliers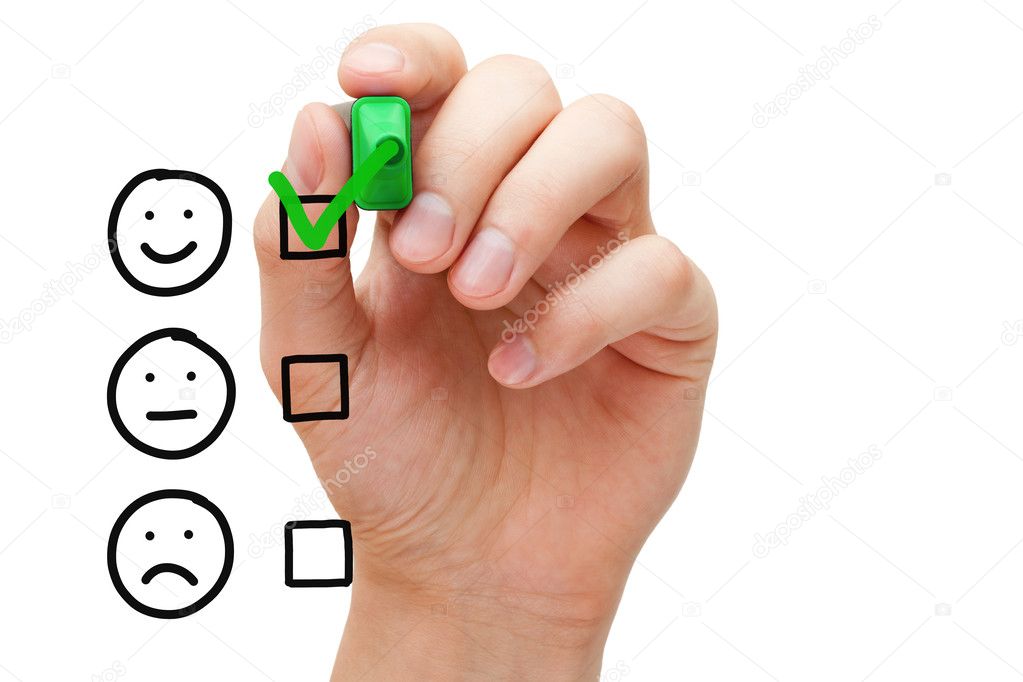 One key to being successful in it is to pick the right suppliers
Listed below are some of the questions to ask yourself prior to picking products from a supplier:
Just how can they handle damaged products?
Just how much time does it require them to get the product to the customer, from the purchase to delivery?
How is their support?
Can they cover many orders?
Do they have good reviews or testimonials online? Usually, choose 4 stars sellers and up!
Also Read: 19 Crucial Blogging Mistakes Most Bloggers Make
Summary of Dropshipping and Tips
The income for dropshipping can vary. Nevertheless, some consumer durables and luxury items (as an instance, jewelry, electronics, etc.) will afford a profit margin up to 100 percent.
Tip #1: Only import and ship high priced products, to have higher profits!
Tip #2: It's all about choosing the ideal niche and supplier when entering a marketplace that isn't already saturated.
Other tips to succeed in dropshipping:
Research what services and products might fit well together with your own plan, promotion, and customer base.
Research the way your competition is attempting to sell the item, especially pricing.
Locate the ideal supplier (visit our checklist previously ).
Finalize a fulfillment procedure that is employed to the two of you and incorporate it in your process. Based upon your own earnings direction applications, this requires ironing a few wrinkles out or may possibly be easy.
List and promote your brand new item. Make sure you define any special requirements, like fluctuations in shipping areas or times.
As a beginner, I would NOT start with Shopify given the monthly cost of just accessing the platform, and the fact that you will also have advertisement costs from Facebook, Instagram and other platforms.
Instead, I'd go with designing my store with WordPress, which is FREE, buy the plugin Alidropship (one-time payment with NO monthly costs), choose a beautiful theme among their sets of themes, and start making money without having to pay monthly costs for a platform again.
Video Summary Explaining how Dropshipping Works
If you still don't understand what dropshipping is, this is one of the best videos I found on YouTube to explain to you what dropshipping is and how it works. Watch until the end and subscribe to the creator's channel if you like!
[embedyt] https://www.youtube.com/watch?v=we1eCDUt8sU[/embedyt]
Conclusion
The most beautiful thing is that you learn a lot along the way and yes, you will encounter ups and downs but the joy of receiving sales notifications is great too!
The most important advantage of dropshipping is again, the capability to list and sell products before investing in purchasing a lot of inventory.
My Recommended Platforms: CJ Dropshipping and Alidropship. Try it and you won't regret!
Get CJ Dropshipping FREE Forever & start your online business easy!
Get Alidropship & Start earning Now!
What do you think about these tips? Are you a dropshipper or do you want to start dropshipping?
Sharing is Caring!
Also Read:
Google Search Console Best Guide: With Video Tutorials
Google Ads : Everything you Didn't Know before (Best Ads Guide)
CPM: What is CPM? Definition, Best Free CPM Calculator and Ads
Leadership: Definition & Best 10 Leadership Qualities of a Great Leader ()
What is Entrepreneurship? Best Entrepreneurship Definition and Powerful Entrepreneur Quotes
57 Best Work From Home Jobs for Entrepreneurs .
The 18 Best Entrepreneurship Articles that are Must Read
How to Make Money Online: eCommerce, Entrepreneurship, Dropshipping
The Best Motivational Video Speeches (with Subtitles)
19 Crucial Blogging Mistakes Most Bloggers Make