The coronavirus pandemic has been physically, emotionally, and financially devastating for people of all ages, genders, and races — but working mothers and minorities have been hit the hardest.
In fact, 15 percent of women employees lost their jobs — largely because women make up the majority of workers in sectors hit hardest by COVID-19.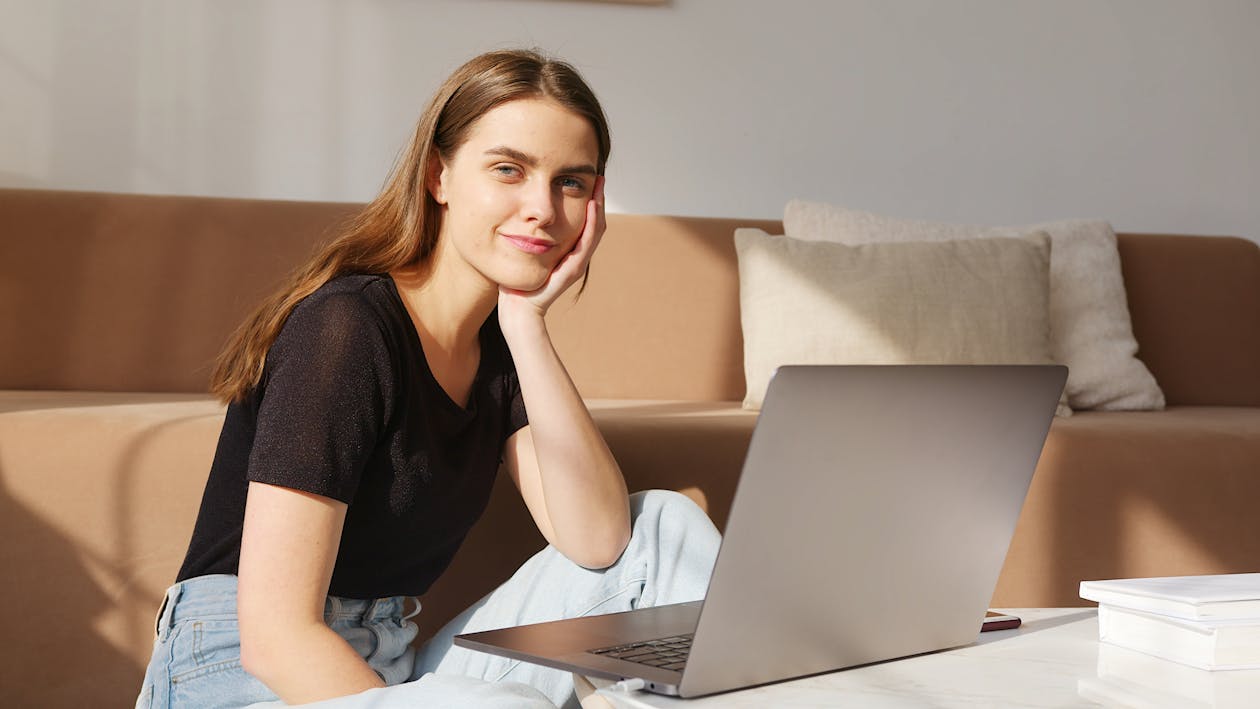 Additionally, working mothers have had to take on more childcare responsibilities at home amid school and daycare closures — and many have had to quit their jobs if remote work wasn't an option. 
If you're out of work due to the pandemic, there are some things you can do to make money from home.
With guidance and support from The MMS Experience, for instance, you could sell items online — or you could work as a freelance writer, editor, or virtual assistant or start a blog.
Other work-from-home job opportunities are available if you'd like to avoid sitting at a computer all day, such as handcrafting materials or repurposing used furniture.
Flexible Money Making Opportunities for Women Affected by COVID-19
For some tips on landing a flexible money-making opportunity during COVID-19, read on! 
Online Jobs
If you have a computer, stable internet connection, and a special skill in writing, marketing, editing, bookkeeping, web development, computer science, or another area, you could make money from working online.
You could work as a freelancer on platforms like Fiverr if you're looking for more flexibility in your schedule, or you could use job search engines like FlexJobs or Indeed.com to search for companies that hire remote employees.
If you're starting a freelance business from home, however, you'll need to market yourself in order to get noticed. The experts at Business 2 Community (B2C) recommend marketing yourself in the following ways:
Creating an online portfolio that displays some of your best work.

Writing guest posts for websites within your chosen niche.

Sharing valuable tips and information to your social media pages.
In addition to freelancing or working as a remote employee, other online job opportunities include dropshipping, product testing, and selling furniture, used tech devices, and clothing.
If you enjoy flipping furniture, for instance, you could repurpose items and sell them on Etsy, OfferUp, Facebook Marketplace, or Chairish. 
If you're working online, it's important to be vigilant about possible malware, phishing, and ransomware attacks. Keep your antivirus software up-to-date and be cautious about sharing private information.
Other Work-From-Home Side Hustles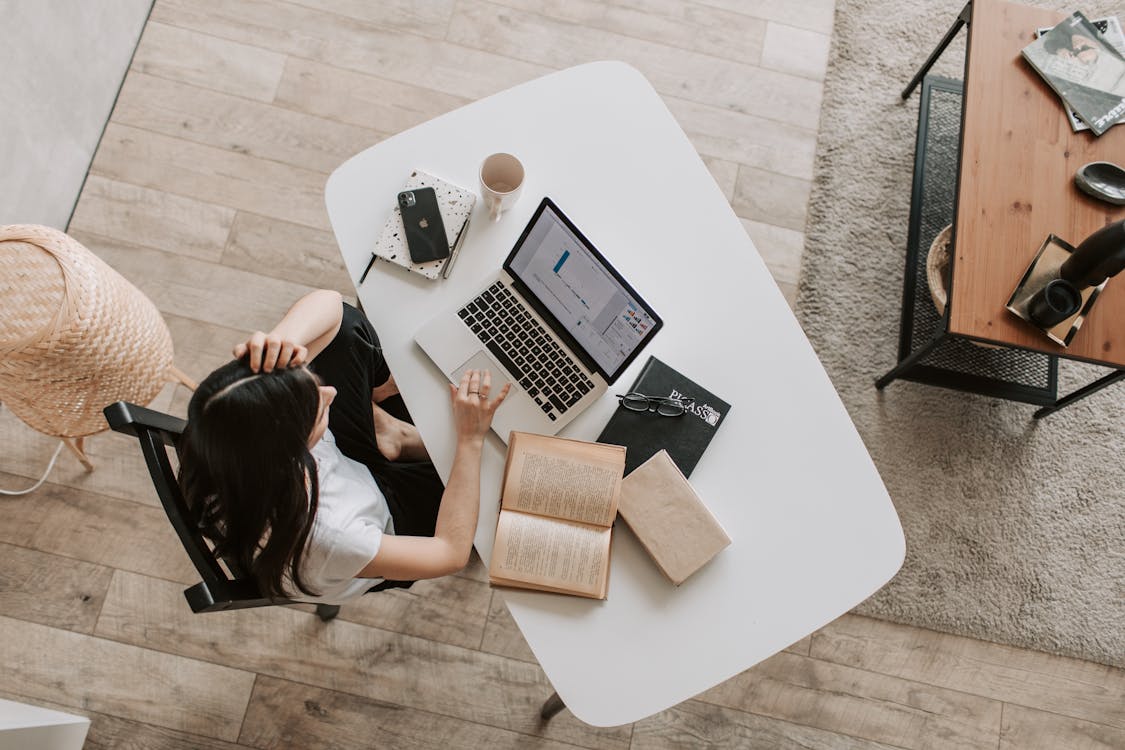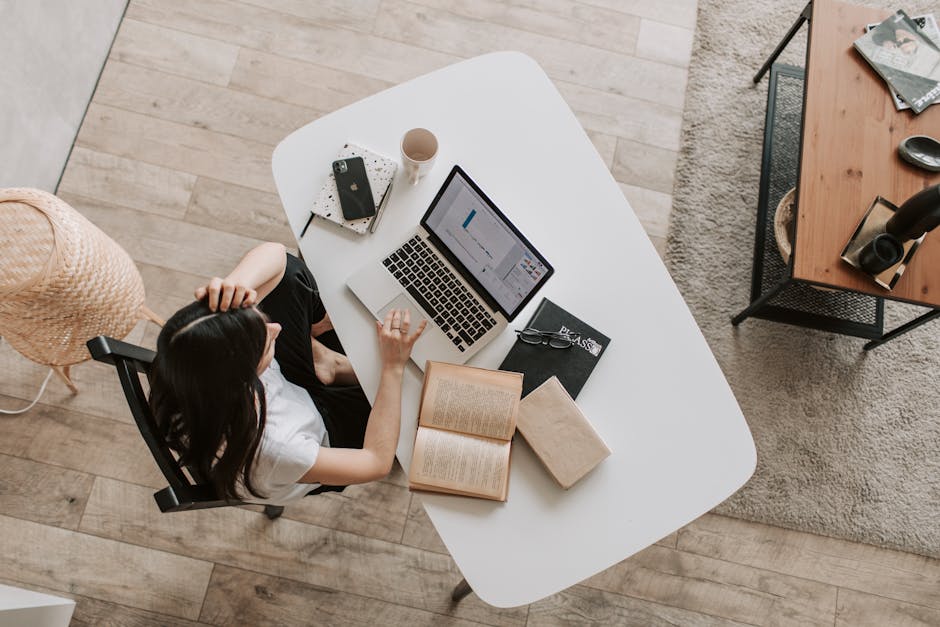 While working online can be a great option for many women, it isn't right for everyone.
If you're not thrilled about the idea of sitting at a computer all day, other work-from-home jobs like pet sitting, tutoring, babysitting, or seamstressing may be a better fit for you and your talents.
Work-from-Home Depot notes there are remote side hustles that can provide you with the flexibility you need to stay home with your children throughout COVID-19, while also helping you to make money and further your career.
However, you'll need to promote yourself and your services in order to build your client list — and social media can be a great place to do it. 
Tips to Stay Productive While Working from Home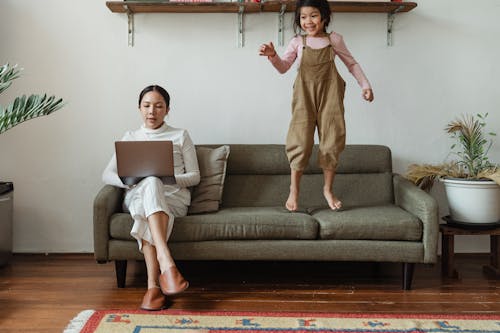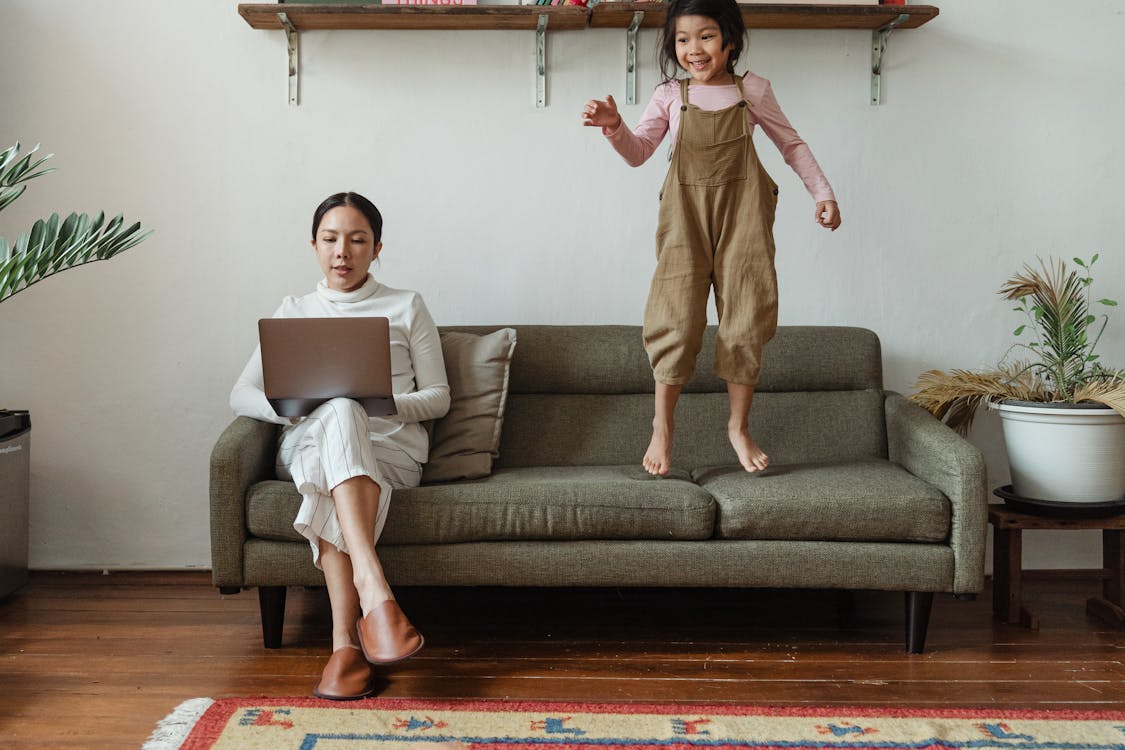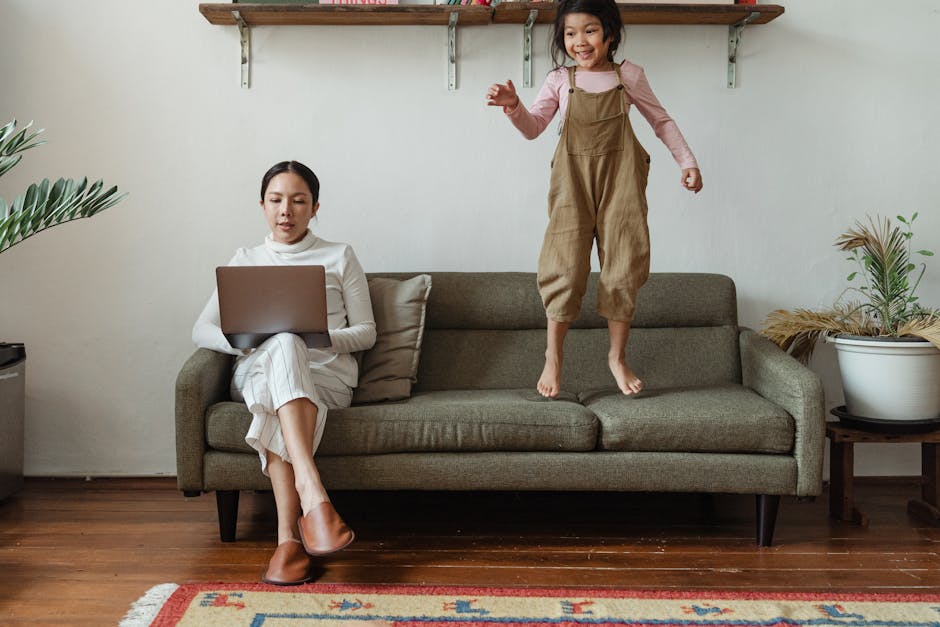 Once you're ready to start making money from home, there are a few things you'll need to keep in mind — especially if you're new to working remotely.
To become more efficient while working from home, for instance, it's important to create a designated space that can be used solely for getting your work done without regular distractions and interruptions. 
The ability to juggle multiple tasks may seem useful when you're caring for your children, tackling various household responsibilities, and working from home, but it can actually make you less productive.
Not only does multitasking lower your attention span, but it increases stress levels and reduces focus as well. 
The Bottom Line
Even if you've lost your job due to COVID-19 or have decided to quit working full-time in order to stay home with your children until schools and daycare centers can safely reopen, you can still make money by pursuing online jobs or other work-from-home opportunities.
With a bit of focus and motivation, nearly anyone can earn money from home while learning new skills and furthering their careers — and these tips will help you to do it! 
Guest Post by Sarah Bull from Economymom.com
Also Read: 10+ Best Business Articles that are MUST-READ
The 20 Best Entrepreneurship Articles that are Must Read
How To Make Money on YouTube in 2020 & 2021| How Much YouTubers Really Make
12 Best Free Paid Surveys Websites to Make Money Online
Best High paying Affiliate Programs
The #1 Facebook Ads tool for Profitable Marketing campaigns
5 Tips for Starting a Business During the COVID-19 Pandemic
57 Best Work From Home Jobs for Entrepreneurs in 2021
Read the 213 Entrepreneur Quotes that will make you successful