*We strive to help you make decisions with confidence. This post and site may contain affiliate links, which means we may receive commissions if you purchase through links provided (at No extra cost to you). Our opinions are our own.
You have probably seen the company Lizard in TV advertisements promoting Geico insurance. However, are you aware of the bad reviews Geico insurance has, how to reach customer service, what are the different plans offered, and how to lower your insurance?
In this complete guide, you will learn everything about Geico insurance from its mission, unbiased reviews, customer service, its competitors, and more, so that you think carefully next time you try to book insurance with Geico.
In 2016, there were more than 268 million registered vehicles on the roads in the United States. Of those millions of registered vehicles, annually there are millions of vehicle crashes.
In 2016, there were about 2.2 million injuries and approximately five thousand car crashes that involved property damage.
Of these fatalities, you can find a lot more motorist deaths, pedestrian or motorcyclist deaths. This can be you in the future (hopefully not) because nothing is certain.
The statistics above show the value of automobile insurance, which is actually required by law to have.
Auto insurance is vital because it not only covers any harm which may be caused because of a car injury. That's where Geico comes in! It provides insurance that you are covered.
IMPORTANT: Within this review, you'll have a video tutorial showing ONE TRICK to lower your GEICO insurance you didn't know before, so read until the end!
This guide is going to help you learn more about Geico, and, hopefully, help you find affordable insurance in the future. Let's dive in.
Geico Insurance Review: Things You Need to Know
GEICO, Additionally called Government Employees Insurance Company, is an American Vehicle insurance company with headquarters in Maryland.
The insurance company provides policies for at least 2-4 million automobiles owned by more than 15 million policyholders in 2017. GEICO's automobile insurance is available in all 50 U.S. states.
Founded: in 1936 by Leo Goodwin Sr. and his wife Lillian Goodwin.
Type: private corporation not affiliated with any U.S. government organization.
Parent company: owned subsidiary of Berkshire Hathaway (CEO = Warren Buffet).
Original Goal: provide the best car insurance to federal government employees and their families.
Lizard Mascot: gold dust day gecko with a Cockney accent, voiced by English actor Jake Wood from 2005, who was fired in 2015.
It is the largest brand advertiser in America and spends over 1 billion dollars per year.
Core values: service – integrity – growth.
Its mission statement is:
"to provide affordable and dependable direct auto insurance to drivers across the United States, while also representing our customers in their time of need following an accident."
How does Geico Work? What Products are Offered?
Whether you want to insure your home, car, or even pet, you can by requesting an insurance quote.
The insurance agency sells policies called GEICO Field Representatives the phone directly to the user via licensed insurance agents, and throughout their website.
GEICO manages the coverages whilst the"insurance professional" and it includes a separate customer support team that manages the property and umbrella coverages.
You can get yourself a quote for automobile insurance, home insurance, or renters insurance in moments. Their platform can do a lot of things, from asking for a quote, to filing a claim, easy and quick.
Start with providing your ZIP code and answering a few questions for an accurate online Geico quote.
You won't need to wait a long time with an agent who'll attempt to persuade you with high offers because you are able to get quotes entirely online.
Overall Geico Products offered:
Auto insurance
Home insurance
Motorcycle insurance.
Insurance for all-terrain vehicles.
Recreational vehicle insurance.
Commercial auto insurance.
Umbrella insurance.
Pet insurance.
How to Use Geico?
There are 3 ways you can use Geico:
1. Phone Number: 800-207-7847
2. Website: you are able to learn about Geico and get a quote for almost any sort of insurance through the company's website, and submit a claim.
The website also includes a feature to help you find the nearest gas station that is affordable.
3. Mobile app: Geico's mobile that helps you keep tabs on your policy and charging details, get into your digital auto insurance ID card, pay invoices, and submit claims.
You might also make use of the app to talk by text with a broker, request roadside assistance, find parking, and then track your car's maintenance history.
4. Amazon Alexa/Google Voice assistance: the service is also accessible through Amazon's Alexa and Google Voice Assistant.
Its virtual assistant Kate is a voice feature of its existing app that can provide answers to your questions and provide other information about billing, Kate learns by chatting with its customers. Alexa skills can do the following:
check your claim status
request roadside assistance
check your balance
check your next payment due date
get total premium
find a gas station near you.
How am I Protected by Geico?
Geico renters insurance covers both renters and condo owners, including:
Accidental damages
Medical bills should a person be injured on your house
Fire, wind, and water harm
Smoke damage
Expenses if apartment/condo becomes uninhabitable
Damaged furniture, electronics, appliances, or garments
Vandalism or theft
Visitor accidents
Homeowners and renters can take advantage of those discounts when signing up for Geico insurance:
Home safety program discounts
Sprinkler and smoke alarm discounts
Multi-policy discounts
How do Geico Car Discounts Work?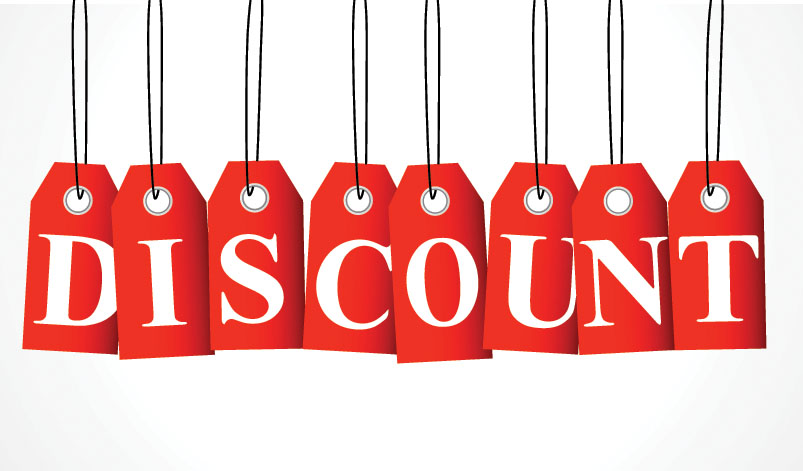 The insurance company has a long list of car insurance discounts, so there is a fantastic chance it is possible to find a price break that applies to you. You may be eligible for discounts such as:
Having safety equipment like airbags, anti-lock brakes, daytime running lights or an anti-theft system.
Driving for five years with no accidents.
Utilizing seat belts.
Completing a defensive driving program.
Having good grades, in the event you or somebody on your own policy is just a full-time student 16 to 24 years old.
Participating in an emergency deployment with the U.S. army.
Being an active or retired military support member or some member of the National Guard or Reserves.
Being an active or retired federal employee.
Insuring more than one car with Geico.
Note: Discounts vary state by state.
Geico Reviews (Unbiased)
From Consumeraffairs.com
"GEICO insured me when no one else would seeing I was a service member returning from overseas assignments. That was 25+ years ago.

Over the years, GEICO has been responsive to my needs and has provided excellent personalized service. Once I had hail damage to my vehicle. The next day, GEICO had an insurance adjuster come to assess the damage.

He came to my work parking lot to make it easier for me! I received the check for the damage quickly. My rates are very competitive and I might go so far as to say unbeatable. I occasionally get quotes from other insurers and they can't beat the cost of my coverage with GEICO…" — Karen of North Ridgeville, 5 stars

"Geico never sent me notice about taking my road side assistance off my policy. Been with them 2 plus years, I would not recommend anyone to go to that company. I'm leaving as soon as I can. They screwed me over."– Nichole of La Grange, 1 star

"I have been a customer of GEICO for over 10 years now and will NEVER switch to any other Insurance Provider.

This is a Company that has obvious solid Core values in the way they treat their employees as it certainly comes out in every interaction I have had with any associate for GEICO at any level. No matter how unsettling and stressful having to file a claim may be, GEICO removes all of the panic and depression taking on a loss can inflict. I recommend GEICO to all I know."– Kevin of Mesa, 5 stars

"Someone insured with Geico insurance backed out of his parking spot and hit my car as I was traveling in the right direction exiting the parking lot. A police report was made and the person backing into my car was found at fault. Geico will not pay the claim.

They would not use the police report as determining fault. Very poor customer service. It took several weeks for them to review the claim. They said they needed more evidence to overturn the denial. I produced pictures and police report.

Their insured said he looked and didn't see me – that's the reason they denied the claim. Very dissatisfied with Geico!"– Nancy of Carrollton, 1 star
You can also read reviews on Geico's website HERE.
Geico Customer Service Phone Number, Live Chat & Social Media
Customer Service Phone Number: +1 800-207-7847
Online/Live Chat: Geico does NOT offer live chat.
Virtual Assistant: First Click Here to access the contact page, then click on the tab on the bottom-right corner to open the virtual assistant.
Social Media Accounts: If you want to know more about the company or want to reach them use their social media as well.
Geico Login
To login, visit Geico.com and click on "Log in". Input your login info and validate it.
Geico Mobile App
To download the Geico mobile app:
On the Apple store, visit: Click Here (4.8 stars and 1.9 million ratings)
On Google Play Store visit: Click Here 
You can download the app FREE anytime.
How Can I file a claim with Geico Insurance?
Yes, you can! The Geico claims process may be performed online, over the telephone, or through their mobile app. When reporting a Geico claim, you are going to need to provide:
a short outline of exactly what happened,
the condition and the time and date.
Additionally, it is helpful to have the policy advice for any other involved parties and your own policy details.
What is Geico Cancelation Policy?
If you want to cancel your policy, there is no cancellation fee. To cancel, just call the customer service phone number to speak with a friendly, licensed agent.
You can cancel your car insurance policy at any moment, even when you should be in the exact middle of a term. Geico's respectable cancellation policy enables one to easily cancel a policy without unnecessary costs. That is not any early cancellation fee.
One thing I like: The company will cancel your insurance policy two weeks after a missed payment.
However, if you make the payment at a certain point during this two-week period, your insurance will not be canceled. It also offers one nine-day grace period in case you explain the problem and request help.
How do I Make Money through Geico's Affiliate Program?
Geico apparently has an affiliate insurance coverage. Geico offers an opportunity for your visitors by clipping out the middleman.
If you are accepted, for every requested car insurance quotation within 30 days of referral, you will receive $6 to each visitor from your website which provides a car insurance quote at geico.com. For a bike insurance quote, you get $3.
Whether they buy or not, the cash is yours.
For leads equal to or greater than 51, you increase commission to $8.00 USD for each action.
For leads equal to or greater than 151, you increase commission to $9.00 USD per action.
For leads equal to greater than 501, you increase commission to $10.00 USD per action.
Geico Insurance Competitors
Here are Geico alternatives :
State Farm (largest company);
Progressive (my favorite);
Allstate
United Services Automobile Association
Liberty Mutual
Farmers
Nationwide Insurance
Travelers
American Family Insurance
AIG.
TIP: Always compare from different companies before settling down with one.
Great Video Tutorial on How to Lower Your Geico Insurance
I like this clear YouTube Video on how you can LOWER your insurance. If you like, subscribe to his channel.
Another Video on 10 Best Tips to Get the Cheapest Insurance Possible
I was blown away by watching this video on YouTube and learning these tips on getting the cheapest insurance possible. Watch it and subscribe to his channel.
Geico Insurance Pros and Cons
Pros
Offers many products: cars, homeowners, renters, condo and more.
Finding insurance just takes a few minutes.
Great discounts;
Great student discount
Multi-policy discount: Reduce premiums on your entire coverages, which is simpler to cope with only one company for all your insurance needs.
Membership and employee discounts
Offers Accident Forgiveness
Military discounts
Federal employee discounts
Customer loyalty discounts
High customer satisfaction ratings among insurance businesses are two or three reasons to choose Geico as your goto insurance carrier
Great website and mobile app.
GEICO rates are apparently almost 20% cheaper than the state median rate (but not the cheapest option).
over 14 million people across the U.S.
Cons
a lot of customer complaints on several rating websites;
Has had quite a few lawsuits in recent years: in December 2016 (awarded at US$2.7 million to a family), in December 2015 (awarded at US$14.5 million to a family), and another one for US$6 million.
A limited network of local agents.
Some coverage types only available through partners.
Conclusion
Geico is the country's second-largest auto insurance company, famous chiefly for low rates offered directly to consumers on the web and over the phone.
GEICO's mission is to provide dependable and cheap direct auto insurance to drivers following a collision.
GEICO was set up in a unique manner to get an insurance company, bypassing conventional agents to offer policies directly to consumers.
Additionally, GEICO targeted just drivers such as government bureaucrats and professors.
If you are looking for a reasonable automobile insurance policy and you're comfortable managing your accounts on the web when a real estate agent isn't nearby, Geico could be ideal for you personally.
Remember that different kinds of car insurance coverage also contribute differently to your monthly expenses.
Also Read:
Enterprise Rent-A-Car: History, Mission, Best Reviews, Everything you Need to Know 
The BEST Car Rental Services and Companies (with Reviews and Details)
Best Car Rental finder (you can use worldwide)
Best cheap flights and hotels finder (powerful)
Travelocity Best Review: Don't Book until You READ THIS
Google Flights Best Review 2020: To find Cheap Flights, Use This Trick
Orbitz Best Review: You need Read This if you plan to use Orbitz