*We strive to help you make decisions with confidence. This post and site may contain affiliate links, which means we may receive commissions if you purchase through links provided (at No extra cost to you). Our opinions are our own.
This guide will cover everything you need to know about Great Lakes Student Loans in 2021, tips and my personal experience as a Great Lakes student loan borrower. For those who have any federal student loans, you may probably be on how to Great Lakes Higher Education Corporation.
I was assigned Great Lakes as my student loan servicers, and after completing my Master's degree in a private University in the U.S., I personally owed at some point in time about $40,000+.
As an immigrant in the U.S. with a poor background and no one to pay for my education, student loan was the only option to pursue my education, and stop washing dishes in Bronx, New York. That's how I was assigned Great Lakes
Throughout the post, you will see screenshots of my Great Lakes dashboard, and how I reduced my amount due over-time.
Let's dive into the guide of Great Lakes student loans in 2021, all you need to know.
Great Lakes Student Loans 2021 – Everything you Need to Know
Americans owe almost $1.6 trillion in student loans and many do not understand their student loan repayment choices. If you have student loan debt, knowing loan payment options can help save you thousands of dollars and acquire some of your student loans forgiven.
What is Great Lakes for Student Loans?
Great Lakes is a student loan servicing corporation which the federal government uses to manage student loan servicing. The ideal index to develop with this particular notion is that there are hardly any numbers of suits against Great Lakes about student loans.
In other words, Great Lakes is a non-profit organization that oversees federal student loans for the U.S. Department of Education.
Great Lakes may be the largest student loan servicer from the entire United States.  Since its quality work and service, it's the largest and the most trustworthy student loan servicer.
In 2017, Great Lakes united with the other giant student loan servicer called Nelnet, and the corporation announced that it would operate under its own name.
The HQ of Great Lakes is situated in Wisconsin, however, there are lots of divisions in Various nations of America such as Indiana, Texas, South Dakota, Minnesota, and Connecticut. About 2000 employees in the corporation now.
As stated by the Great Lakes internet site, the company works together with over 6,000 schools and 1000 creditors to help students attend college.
Until recently, Great Lakes was one of 4 servicers accepted by the Department of Education to service national student loans. In 2017, Nelnet made an offer to purchase Great Lakes for about $150 million. Federal authorities approved the sale making Great Lakes part of their Nelnet company.
Back in 2018, Great Lakes serviced over $232 billion in student loans by over 7.5 million borrowers under its national arrangement. Great Lakes employs roughly 1,600 people across its operating centers and by its headquarters at Madison, Wisconsin.

Great Lakes is based in Madison, Wisconsin, (part of the Great Lakes region) though it provides student loan servicing nationwide. It is just one of nine private companies that contract together using the U.S. Department of Education to manage the billing of national student loans.
For the 2018-2019 school year, Great Lakes Student Loans was allocated 17% of the student loan amount.
After the training Department worked with your college to process your student loan request, approved it paid out the funds, your accounts were given off. The Education Department delegated your accounts of its student loan servicers, in this circumstance, Great Lakes.
Servicers must contact you when they are assigned to manage your own loan, typically after the initial payment of your student loan disbursement.
You do not have a say by which servicer you're delegated. To put it differently, Great Lakes is really actually a middleman between you and your creditor, and you'll be going first and foremost for them for whatever needs appear because you work to pay back your faculty financing.
Educational services company Cengage surveyed 2,500 recent and upcoming graduates for the Cengage Student Opportunity Index and found that respondents, typically, believe it will take six years to pay off their student loans.
Suggested Reads:
Credit Karma Best Review 2021: Free? Read THIS before you Register
A Review of Great Lakes
Regardless of what type of student loan that you might have, you will need to make payments via the online portal of Great Lakes. There is an alternative for payments procedure on Great Lakes Student Loans, which means you're able to adjust your payment to autopilot mode which can require the necessary amount of money out of your bank accounts each month.
Through making payment via autopilot, you're able to save yourself a significant amount of money on the attention of one's loan. Here is a screenshot of my current loans due after setting Autopay, and paying consistently.
There's also a considerable distinguishing characteristic between your payment arrangement of Great Lakes and conventional federal loan collection. Hence, for standard federal loans, you must get payments in adjustment to a 10-year plan with a predetermined amount monthly.
The agency allows you to select an alternative repayment plan that reflects your position in the handiest way. Therefore you do not feel the burden of all repayments on Great Lakes Student Loans.
It is worth observing that shifting the repayment plan may considerably influence your income due to the tax requirements. That is why it'd be a better idea to talk to some Great Lakes Student Loans pros.
Difficulties with Great Lakes Student Loan Servicing
As we said earlier in the day, Great Lakes Student Loans is thought to be among the better Student Loan Servicing within the United States. Based on the survey held by the US Department of Education in 2001, the borrowers picked the Great Lakes No 1 student loan servicer.
Despite the fact that Great Lakes features a better reputation because of its work one of the competitors, still you will find lots of lawsuits and complaints against Great Lake.
Even though the BBB rating bureau has contributed a rate of A+ for Great Lakes, it is possible to come across that a huge quantity of bad reviews and complaints against Great Lakes on the official site.
What is AutoPay?
AutoPay is the only autopilot style of the repayment program. As I mentioned in the early part of this post, this program provides the borrowers a 0.25percent cut in their interest rate by accepting the payments from their bank accounts every month, mechanically.
By mistake, Great Lakes Student Loans had deterred the AutoPay program for a number of borrowers without even notifying them. A significant amount of students alleged great Lakes because of that regrettable case.
Help You in applying for various student loan repayment strategy
When you have taken a national loan via Great Lakes servicing, then you will have several repayment choices. The very first solution is your normal repayment program that is composed of 10-year payments with a predetermined amount monthly.
If you do not choose the specific repayment plan, your Great Lakes Student loan may likely be implemented on the standard repayment program.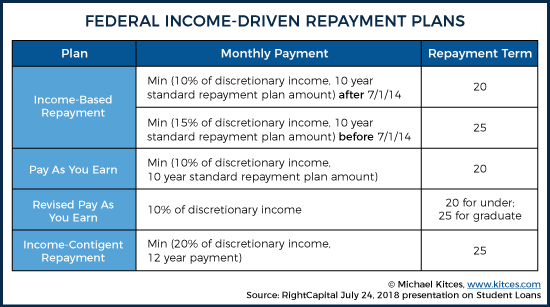 Income-driven repayment — is an alternative for payment on your loan debts. The income-based repayment plan is corrected for your disposable earnings. Additionally, it lets you extend your repayment period. In the event that it is possible to keep earning your payments consistently during this time, at the close of the payment period, the remaining amount of the debt will be forgiven.
Income-driven repayment strategy has its own subcategories such as Pay As You Earn, Revised Pay-as-you-earn, Income-based Repayment, along with Income-Contingent Repayment.
Extended Repayment Plan: allows you to extend your repayment period up to 25 years.
Graduated Repayment Plan: if you believe your income is going to rise in the long run, this course of action is the most suitable for you. It's basically because, Graduated Repayment Plan allows you to lessen your monthly payment, but it will improve your payments after a decade period.
There's one crucial thing to keep in mind why these repayment options are designed for only federal loans. If you've got private loans, unfortunately, you're not likely to be more qualified to receive those repayment alternatives.
However, if that's the case, it would be safer to look at refinancing student loans. It'll give you a chance to modify repayment terms.
That is the reason you should seek advice from a tax specialist before choosing to alter your repayment plan.
Typically, student loans need to be paid only at six months when you graduate school. However, some loan proprietors start considering the interest that a loan has been taken. As a result, at the close of your grace period, you are obliged to refund the level than that which you initially obtained.
Great Lakes Student Loan forgiveness strategy requests
Due to its partnership with the Department of Education, there are lots of Great Lakes student loan forgiveness programs available to eligible borrowers.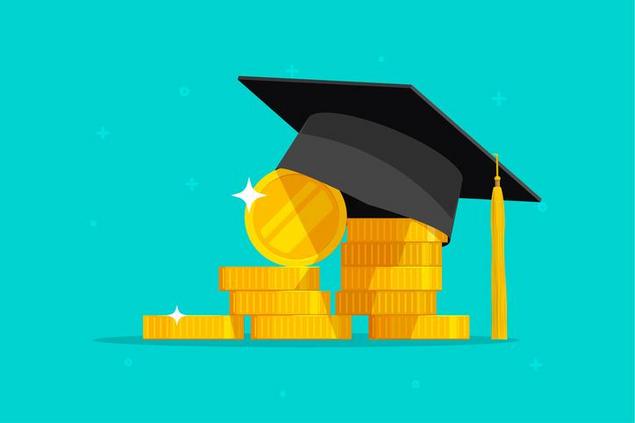 You'll find several student loan forgiveness programs that require the borrowers to take the Income-Driven Student Loan Repayment plan. Some borrowers accused that the Great Lake of this they didn't even begin the practice of repayment software.
Despite the fact that centered on legal requirements, Great Lake has been obliged to process these applications by regulations, and sometimes they rejected them completely.
A substantial quantity of lawsuits against Great Lakes Student Loans was brought on by this mistake. Because of some forgiveness apps, people who are in weak financial situations could create their loan payments in line with the particular repayment plan.
However, Great Lakes Student Loans as many other servicers often wrongly placed some borrowers on an incorrect repayment plan, and of course, this significantly increased their yearly payments.
Additionally, a few of the lawsuits alleged that Great Lakes had changed the repayment plan of some borrowers without even notifying them.
In the event of being cheated or lied by Great Lakes, the best option to get student loan forgiveness is to apply to Borrower's shield against the Repayment Discharge application.
If you could establish your claim you also have a chance to get some good reimbursement that you have already paid on your student loans.
Full Video Details about Public Service Loans Forgiveness
It is important for you to understand how Public Service Loans Forgiveness works and what are the qualification criteria. Watch this video.
[embedyt] https://www.youtube.com/watch?v=tjpn06RAk3g?t=6[/embedyt]
How to qualify for Great Lakes Student Loan forgiveness, discharge or refund?
 The federal government has generated an exceptional and quite powerful student loan forgiveness program named Borrower's Defense against Repayment Discharge.
This program enables individuals that have been lied to, defrauded, or misled by the student loan servicer to get their loan debts forgiven.
All you're going to desire is to establish Great Lakes Student Loans has been doing prohibited behavior against you as lying, deceptive action, or anything that lawfully restricted (or something they haven't done, while they were able to complete ).
Before submitting the application, you're likely to need a comprehensive assessment of Great Lake that has financially damaged you.
In the event that you couldn't find something to allege Great Lakes Student Loans, then it would be better to squander time to get paperwork or to deal with documents.
On the flip side, if you think you possess any defrauded experience by Great Lakes Student Loans servicer, then there's not any reason to stop you from sending your application now.
We recommend being on the go to write your application.
As a gigantic number of people use the Borrower's Defense against Repayment Discharge program, it may take a long time for the Department of Education to check your request and approve your claim.
Great Lakes Student Loans and Total and Permanent Disability (TPD) Discharge
In the event you are a permanently disabled veteran or individual with student loans, you may possibly qualify to get a Complete and Permanent Disability (TPD) Discharge.
But once you're approved, all eligible loans will likely be moved into the DOE's sole servicer, Nelnet, who's the exclusive servicer of this TPD Discharge application.
As part of this application process for the TPD Discharge, you are going to need to submit paperwork demonstrating your handicapped standing from the U.S. Department of Veterans Affairs, your doctor, or even your Social Security Administration. But once your TPD Discharge is approved, some student loan balances you have can be discharged from your lender.
On the lookout to develop into debt-free? You may manage to take advantage of a few Great Lakes student loan discharge programs under certain circumstances. These include:
School closing discharge
False certification discharge
Unpaid refund discharge
Every one of those programs has strict requirements, therefore it's vital that you find out whether you are eligible. Research our student loan discharges to find out more.
Are your student loans not eligible for forgiveness? You might think about refinancing or consolidating your loans to cause them to become eligible for Great Lakes student loan forgiveness programs. Here are some income-driven repayment strategies that could help you qualify:
Income-driven repayment plans normally provide lower monthly payments, longer repayment periods, and could qualify for one or more student loan forgiveness programs which can allow you to become debt-free.
Dealing With Great Lakes?
As your student loan servicer, Great Lakes acts as your point of contact for a number of things, from charging to final payment.
Once your repayment period kicks in, Great Lakes will provide:
Assist if you are experiencing difficulties repaying.
Options to alter your repayment plan, including to an income-driven repayment program.
Software for student loan deferment or forbearance–two ways to suspend or reduce your payments temporarily.
Suggestions about whether federal student loan consolidation is perfect for you, and also how to finish the method if it is. If you get an email or email out of Great Lakes, pay attention. It can contain sensitive or timely advice, such as telling of missed payments or delinquency.
Stay on top of your Great Lakes student loans to maintain them in good standing and protect yourself away from fees, harm to your credit history, or maybe student loan default or even commission garnishment.
As you can see, I was able to pay 1 account in full recently. I chose to pay faster the account with the HIGHEST interest (about 6.5% interest).
A mismatch between loans and payments
Another intriguing mistake which Great Lake had done would be the loan payments that borrowers made weren't employed to the perfect loan. Usually, when you pay more money compared to the necessary amount for the loan, then the extra part should be put on the loan at a high rate.
Unfortunately, for many borrowers, the Great Lakes Student Loans didn't apply that. And of course, in such cases, the borrowers lost a substantial amount in their interest rates.
Repayment planner tools
Some of the amazing tools that Great Lakes provides will be offering repayment planner applications. Great Lakes Student Loans has powerful and exceptional on the web portal provided using effective and useful tools.
These tools help you to calculate and determine your projected prediction along with your debts such as
Repayment options and resources such as information on standard repayment and income-driven repayment programs.
Getting usage of payment programs, payment records, billing invoices, loan liability statements, and tax records.
Forbearance and deferment information for people that find it difficult to make their payments.
Closed school discharge help, which may help the borrower pupils whose school shut while they are attending
After logging in to a Great Lakes Student Loans accounts, you can add the amount of the loan and interest rate. Repayment planner programs will demonstrate just how much regular monthly payment and the amount of interest you are going to cover on your own student loan debts.
You are going to discover that it is quite beneficial so as to ascertain how the different repayment options would reflect your own financial situation in the best and suitable way.
It's also your go-to if you are having trouble making payments and will need to prepare an income-driven repayment program, forbearance, or deferment.
Finally, your servicer is responsible for a number of administrative tasks connected with your student loan, for example, processing a change of address, changing up your bill's deadline, and supplying you with tax-filing statements.
Could I Choose Great Lakes As My Student Loan Servicer?
Maybe not. Your servicer broadly speaking contacts you after that very first payment is made. Your student loan servicer, however, can change multiple times within the life of your loan.
In case you are not sure who your federal student loan servicer is also, it is possible to figure out by logging in to your account on the Education Department's My Federal Student Aid web site or your National Student Loan Data System.
When you have student loans, you are able to call your creditor to find out who your servicer is. Your servicer could be recorded on your credit report. (you may view your free credit score report snapshot on Credit.com.)
What Happens to your Great Lakes Student Loans when You Die?
This 2 minutes video by the amazing Dave Ramsey gives you exactly what happens to your student loans when you die. Make sure you watch until the end.
[embedyt] https://www.youtube.com/watch?v=MjE366m3uBc[/embedyt]
How Do I Get Started to Manage My Student Loans on Great Lakes?
You can register for account access by visiting Great Lakes' website and inputting your Social Security number. From that point, you will set that your user password and personal identification number (PIN), which can be utilized to install autopay, uncheck repayment choices, or even calculate payoff levels, among other items.
You can call Great Lakes with matters. (Customer service representatives are on hand from Monday through Friday, 7 a.m. to 9 p.m. CT.) it is also possible to email Great Lakes with less pressing questions using an application on its website.
What is Great Lakes Login?
To login in Great Lakes website:
Are there any Benefits to Having Great Lakes as a Servicer?
Like most student loan servicers, Great Lakes offers the borrowers that it oversees a 0.25percent interest-rate discount on federal direct student loans once you set them to autopay.
The company also offers a Knowledge Center that may help current students, parents and senior students know more about student loans and the most effective ways to go about paying them back.
In addition, it is very busy on media and replies to general questions regarding student loans on Twitter and Facebook.
May I Pay Great Lakes With a Credit Card?
Per our partner Student Loan Hero, not as a general principle,  and beyond that, there are serious drawbacks to paying any student loan with a credit card. To begin with, while one will be accepted by some servicers as a type of payment, they more often than not charge extra fees to achieve this.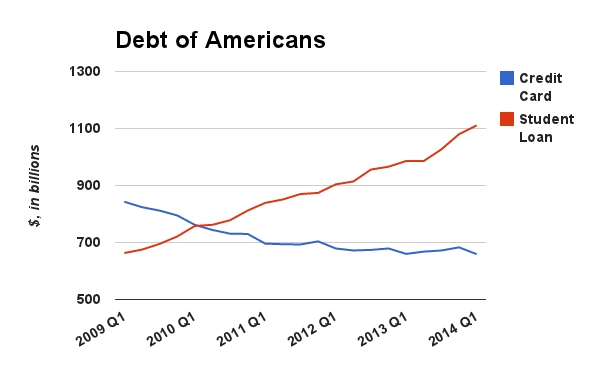 So, if you were looking to charge which bill in a bid to earn miles and points to a rewards credit card, you most likely wouldn't be getting ahead.
Credit cards tend to take higher interest rates than student loans, in the event that you anticipate carrying that equilibrium, then you are likely increasing the entire cost of your college instruction.
In other words: If that credit card payment has been an emergency backup plan and you're trying hard to stay current in your student loans, it's worth calling upon your servicer to determine whether you are eligible for an alternative repayment plan, deferment, or forbearance.
(Note: Under federal law, anyone under 21 will need to demonstrate their capacity to settle or truly have a willing co-signer to be able to get yourself a credit card).
How long does it take to pay off student loans?
It depends on the repayment plan you choose and how much income you make. Federal student loan providers estimate that it will require borrowers a decade to repay their own student loans, or at least that's the timeline for payoff with a standard repayment plan.
But in fact, the amount of time it chooses for borrowers to pay off their own student loans is much longer. In reality, it will take closer to 20.
The less money you spend such as traveling, buying clothes, or eating at restaurants, the more funds you are going to need to allocate toward your student loans.
Advice Most Student Loan Owners don't know
If you are paying back your debt on an income-driven repayment plan, and hope your debt to be forgiven towards the end (after 20 or 25 years of yearly payments), there is something you NEED to be aware of:
All income-driven repayment plans always require you to pay income taxes on the amount of debt that's forgiven.
It means the year the rest of the debt is being forgiven, you will have to pay taxes on that remaining amount, but the percentage or how much depends on many factors.
Solution: Do NOT count on forgiveness after suffering to pay your debt for 20 years. Instead, do whatever you can to pay back in full early, even if it takes two jobs, extra work from home jobs.
Please, don't wait 25 years of your life to then have to pay again HIGH taxes on the remaining amount.
Great Lakes Student Loans Reviews
The reviews vary depending on whether they made a mistake on you, or how you manage your own money.
From consumeraffairs.com
"Great Lakes has been great! Consolidated all my loans into one monthly payment. Low interest rate. Great customer service. Receive a monthly email reminding me to make my payment so I have no problems staying current." — Lynn of Mesa, 5 stars

"I called to make a large payment, in fact to pay off a specific loan in its entirety. I was on the line and speaking with someone in less than a minute.

The representative on the phone was 1) very kind and 2) as helpful as you would need. She answered my many questions and never once came off as irritated. If you have questions, just call and talk to another human."– Nicholas of Boulder, 5 stars

"Contrary to all the reviews I've seen for this company, I've actually found them really easy to work with. I knew from the get-go that loans, even student loans, are not free money and would accrue interest even while I was in school. I've got about 16k in loans with them, at an average interest rate of 6.1%.

I borrowed this money, now it's time to pay it back. Their website was easy to set up an online account on, and making payments was simple. I signed up for auto pay and got a 0.25% interest rate reduction…" — Emily of West Lafayette, 5 stars

"It would be easier, and more convenient to cut off my right arm (I am right-handed) than it is to deal with Great Lakes. I have had only one person that actually assisted. There is no communication between GL and customer.

No one knows what is going on, unless you get past the "Borrower Services" branch. Run the other direction, uphill both ways, in a below freezing blizzard until your feet fall off at the ankles. The only reason they got one star is because THEY don't have a ZERO!!!!" — Ronnie of Lubbock, 1 star

"Do not borrow from these people at all. I've asked for help time after time. They are lazy and make a lot of errors. They tell you right off the bat you make too much money to get a revised payment schedule.

You are left scratching your head and wondering how you will put gas in your car. This is just too much to bear when life hits you with a traumatic event." — Rona of Farmington, 1 star
As you can see, it really depends on each individual. I personally never have an issue with them, and I think their online site is easy to use and full of very useful information.
Are you Unhappy with Great Lakes as Your Loan Servicer?
If you are unhappy with Great Lakes Student Loans as your own loan servicer, consolidating your loans can provide you more options. During a Federal Direct Loan Consolidation, you can choose what you would like as your servicer, and also potentially access many different loan forgiveness benefits.
Beyond loan forgiveness, consolidation might help you:
Streamline multiple student loan payments into one monthly payment
Obtain one interest rate based on the weighted average of consolidated loans
Make your loans qualified for much more favorable income-driven repayment programs
Throughout refinancing or consolidation, other services you can pick from including Navient, Nelnet, and FedLoan.
In addition to a national student loan consolidation company, private student loan consolidation can be an alternative. Based on your own situation, consolidating your student loans with a lender could offer you a lower interest rate, better repayment provisions, and superior customer service.
Doing this may cause you to shed use of the benefits including loan forgiveness.
Can I file Bankruptcy on my Overwhelming Student Loans Debt?
No. Student loan debt is NOT bankruptable, so filing a bankruptcy would not clean all the student loans you owe. If you were to file Bankruptcy, at chapter 7 of Bankruptcy is the type of Bankruptcy that cleans all of your debts but the student loan is not included.
Watch this video to better understand.
[embedyt] https://www.youtube.com/watch?v=MjE366m3uBc[/embedyt]
Video to Understand all the 7 Best Student Loan Repayment options in 2021
Student loan costs have been creeping higher and payments on debt that is average are tough to deal with.
Most creditors choose the standard mortgage repayment plan when they start repaying their loans, plus it also makes it difficult to control their financing. Fortunately, other repayment options have been created by the government involving income as you bring in options to set your loan repayment within 25, established pay and repayment.
[embedyt] https://www.youtube.com/watch?v=znW1wdgxdao[/embedyt]
Great Lakes Social Media Support
As you realize Great Lakes Student Loans servicing deals with millions of borrowers, that is the reason why it's quite normal their helpline may get stuck.
Great Lakes has Facebook and Twitter pages which are 24/7 busy, you could possibly get an answer any time about any question.
Great Lakes Student loans Facebook: https://www.facebook.com/mygreatlakes
Great Lakes Student Loans Twitter: https://twitter.com/mygreatlakes
Conclusion
Great Lakes Student Loans servicer remains among the ideal student loan servicer in the united states, even though they have committed some types of prohibited actions. Currently, Great Lakes Student Loans provides a wide array of services that you're able to take the benefit.
There's absolutely no doubt that Great Lakes can be an organization that includes strong corporate worth. But, it doesn't guarantee that they may well not make a mistake. I personally have not had any problem with the servicer and still paying my loans or growing interest while completing my Ph.D. I hope to pay the remaining balance in full before I complete my degree.
Make sure to learn the indications of a scam to safeguard yourself, and be sure to get in touch with your servicer through the way you know are secure.
As a non-profit that specializes in the Federal Family Education Loan (FFEL) Program, Great Lakes owns the promises about $80 billion in FFEL loans. Around the business, Great Lakes Student Loans services more than $200 billion in student loans from both lenders.
Summary of Great Lakes and Student Loans