*We strive to help you make decisions with confidence. This post and site may contain affiliate links, which means we may receive commissions if you purchase through links provided (at No extra cost to you). Our opinions are our own.
This ultimate guide will walk you through how to make money on Youtube in 2022. I will show the steps required to start monetizing a YouTube channel, screenshots of how much YouTubers make, and how to activate YouTube Ads to make more money.
I will also show others ways you can also make money on YouTube besides advertising, whether you are a big or a small YouTuber.
YouTube is a really passive way to make money once you figure out a set of principles most successful YouTubers use to make millions of it.
This article will also show you what is the average CPM, and examples of the most popular YouTubers showing you how much they made or make per year on YouTube.
With people spending a collective billion hours each day watching YouTube videos, YouTube has climbed into the second biggest internet search engine on earth besides Google, and also the next most visited site.
There are many opportunities to make money on the platform by simply uploading videos. Let's talk about How you can make money as well on YouTube.
How To Make Money on YouTube in 2022 [Ultimate Guide]
Best Ways you can Make Money on YouTube in 2022
Now let's cover the multiple ways you can make money on YouTube. You can combine all of them to increase your revenues!
If you are seriously considering starting your YouTube channel to earn good money, listed here are the various avenues you may take.
One of the easiest ways to make money on YouTube is through the YouTube Partner Program (YPP) once you reach the requirements for Monetization.
Here is a video showing you EXACTLY how the full monetization process works on YouTube and how to make more money with YouTube Ads.
This allows YouTubers to get paid through ads viewed by people watching your videos and seeing the ad.
Remember that in January of 2018, YouTube announced your channel will need to reach:
4,000 hours of watch time in 12 months
1000 subscribers.
That is just to be eligible, then YouTube will send you an email once you reach the requirements. After you apply, YouTube will inspect your channel to see if it meets the requirements.
Setup Google Adsense
A crucial step to succeed with YouTube is to have an approved Adsense account. You get paid from YouTube via Adsense. Here is a video tutorial showing step-by-step how to create an Adsense account and get approved.
Once approved, you'll be able to begin to make money.
The money is created through ads on your videos, and  CPM (cost per thousand views) is what advertisers will be paying to YouTube for every 1,000 people that watch your video.
If your audience skips the ads too much, then they don't really see the ads, in which case, you will make less money!
REMINDER: YouTube keeps 45% of the money advertisers pay, so if the real CPM for your videos is $20, then YouTube keeps 45% and you only end up with a CPM of $11.
The typical video CPM rates hover between $1 to $30 depending on the country where your views come from.
The USA, UK, Canada, and Australia have the highest CPM and developing countries like India or Nigeria have the lowest CPM. It also depends on other demographics of the viewers (e.g., are they entrepreneurs with money ready to spend? or are they broke people just watching videos and will never convert).
From the screenshot above, Australia have a CPM of almost $5, United States have a CPM of $4, Canada is $3.41, Germany $3, India that has the most views has only a CPM of $1.16.
Another important factor is how many people actually end up "seeing" the ad versus the ones that skip.
Note: The CPM is not constant across all videos in the channel, it varies by video.
Screenshots of CPM for different YouTube Channels
Here is a list of Screenshots of how much YouTubers earn on their channels and their CPM
1. CPM from Style With Substance Channel
Her channel earns about $3.80 per 1,000 views on YouTube.
2. Another Channel with CPM of $1.45
Entertainment channels like Pranks channel have lots of views, but low CPM.
3. A Gaming channel that makes about $2.75 CPM
Gillian Perkins, a YouTuber helping aspiring entrepreneurs how to start and grow PROFITABLE online businesses that allow them to work from home and be successful. Since she does videos on topics related to making money, her CPM is about $6.66.
5. CPM from The Budgeting Wife Channel
See the trend here? Every channel related to making or saving money earns higher CPM. Her video with 60,967 views earned $415.37. Pretty good rate.
6. CPM from Dr Jake's Very British Reviews Channel
He pretty much covers Weekly uploads of vlog to review products, discuss topical issues, make list videos, and waffle incoherently. See how a vlog not niched down has a smaller CPM? Pay attention here!
6. CPM from Shelby Church
Shelby Church made a vlogging video that has more than 2 million views, but only earned close to $3,000. See how LOW the CPM is? It tells you that your niche MATTERS!.
After you earn all that money, then YouTube will deposit it in your Google Adsense account, since YouTube is owned by Google. You can then withdraw any amount leaving the necessary $100 minimum on the account.
It is going to be the most challenging. However, as you keep creating quality content, more people will watch your videos, see the ads, and make you more money!
2. A

ffiliate Marketing on YouTube
Affiliate marketing simply put is when an online merchant pays you a commission for sales or traffic generated by using a unique link provided to you once you sign up.
I showed above you a screenshot of the $250 I earned from commissions (pure profits) with just 230 subscribers?
Impressed? now look at this other screenshot of the money I made from 1 YouTube video with only 300 views.
See how much I earned just from 2 clicks? I already have 2 active subscribers, which will allow me to earn lifetime commissions since the subscribers entered a "Monthly" payment plan. So from these two, every month I earn $20.
Now imagine I get 2,000 subscribers. That is $20,000 per month! And these are pure PROFITS, while I sleep!
I have been through a few courses on Affiliate marketing that really taught me how to make passive income online with my blog or with my YouTube videos.
List of Affiliate Courses to Make Money on YouTube or a Blog
Here is a list of courses I recommend to join to learn the secrets:
1. Commission Hero from the #1 Clickbank Affiliate
This guy makes up to $50K per day pure profits from Clickbank promoting other people's products. Ans he has a FREE training to show you how!
The guy will teach you How he Earns Up To $14,444 Per Day. You can sign up for a Free LIVE Training Webinar.
John Crestani is one of the top affiliate marketers out there, teaches affiliate marketing, and try to help others get to that next level in career and life. You can sign up for a FREE Webinar Training.
Sign up for John Crestani FREE Webinar
3. Clickbank University Training
The team in this program shows you how their Clients Have Earned $3.5 Billion in sales and shows you exactly how you can make your very first commission online.
There are many platforms you can apply to get unique links such as Amazon Affiliate, CJ Affiliate, ClickBank, ShareASale etc…
Suppose you un-box a phone you bought (latest iPhone) on your YouTube channel, then you put an Amazon affiliate or Clickbank link below, people watch your video, click on the link and buy the phone using your link: You earn a BIG Commission. Simple! 
The online courses listed above should show you the hacks you need to get started!
This, in my opinion, is the BEST way to make money when you are still small and starting with less than 1,000 subs and 4,000 watch time.
3. YouTube sponsorships for Small and Big YouTubers
Brand deals and sponsorships are great ways to monetize youtube videos so check out this video for tips on getting started.
When you have managed to get the ultimate goal for YouTubers, which is to blow up and become popular, then you can tap into YouTube sponsorships.
Usually, big sponsors will reach out to you after watching your videos! But you have to have a large subscriber base first, that's why this is reserve to big YouTubers.
But How do YouTubers make money from Sponsorships?
Well, brands are charged by YouTubers anywhere from $10 to $40 or $60 for every 1000 views, based upon the number of views.
Suppose you have a Nike sponsorship, and you make a video about a Nike product, and your video hundreds of thousands or a million views, then you generate anywhere from $10,000 to $50,000.
Most people expect big sponsorships once they blow up, but only ultra-popular and YouTubers can get them.
What Platforms can Small or Big YouTubers use to get Sponsorships?
Fame Bit: Fame Bit claims to be a leading self-service influencer marketing platform where brands and influential creators collaborate for branded content endorsements on YouTube or Instagram.
Reelio: this is a powerful influencer marketing platform. Reelio uses great algorithms that connect brands with the right content partners, reaching the right audience at the right price.
GrapeVine Logic: Grapevine is a fully-featured influencer marketing platform that helps brands and influencers on YouTube and Instagram generate engaging content their audiences and connecting people.
Izea Influencers Creator: This platform allows you to monetize your content, social media, creativity, and influence by connecting with leading name brands in the industry's largest influencer marketplace.
ChannelPages: Channel Pages platform allows you to find relevant collaborations. Get paid sponsors. You can list your YouTube channel for FREE!
4. Patreon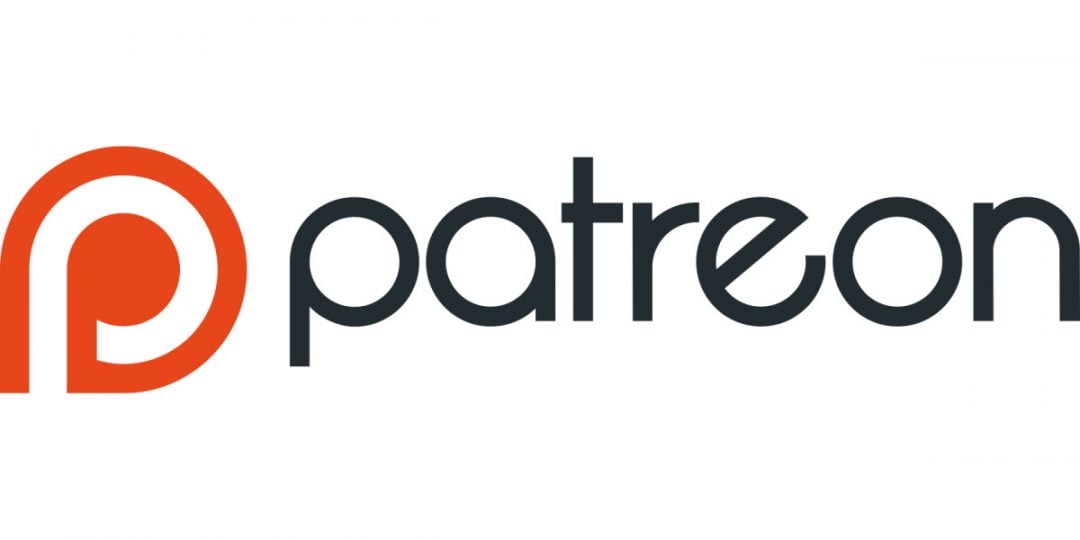 Patreon can be considered just as a crowdfunding source. The idea is that you create additional good content for your subscribers, put it on the Patreon platform, then people will need to support your channel or buy a subscription to access the videos.
You can decide to charge $5 to $10 monthly to get access to great extra videos or $15 monthly to use some of your videos.
5. e-Commerce (You own Website)
You can create your own store using Shopify or other alternatives and market the products on YouTube.
In most cases, you will need a manufacturer, wholesaler, or supplier to produce and deliver your product. Some suppliers will ship it for you. Others will handle it themselves, saving you the hassle of shipping, returns, inventory, and shipping (dropshipping).
Shopify has a how-to guide on it.
6. Sell through the YouTube Shelf Feature
In addition, YouTube Partners can also sell merchandise using the shelf feature.
Follow YouTube's instructions if you are eligible.
You must meet the following criteria to be eligible for the merch shelf:
Your merch can be worn or used in your videos. Show love to your viewers who have purchased and are currently using your merch.
How Much Money Do YouTubers Really Make: 10 Highest-Paid YouTubers
1. Ryan Kaji

– $26 million (25 million subscribers & 1716+ videos)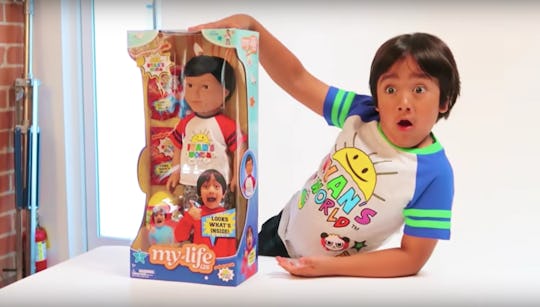 Ryan Kaji, whose real name is Ryan Guan, is the biggest star of the YouTube channel Ryan's World. In 2019 alone, he made $26 million.
2. Dude Perfect – $20 million (51 Million subscribers and 232 videos)
Dude Perfect are killing it on YouTube making lots of money too. If you like Sports + Comedy, you'll love the Dude Perfect team
3. Anastasia Radzinskaya

(Like Nastya) – $18 million (52 million subscribers and 218 videos)
This amazing Russian 6-year-old has her channel  "Like Nastya" valued at almost $288 million dollars as of April 2020.
4. Rhett and Link – $17.5 million (4.91 million subscribers and 342 videos)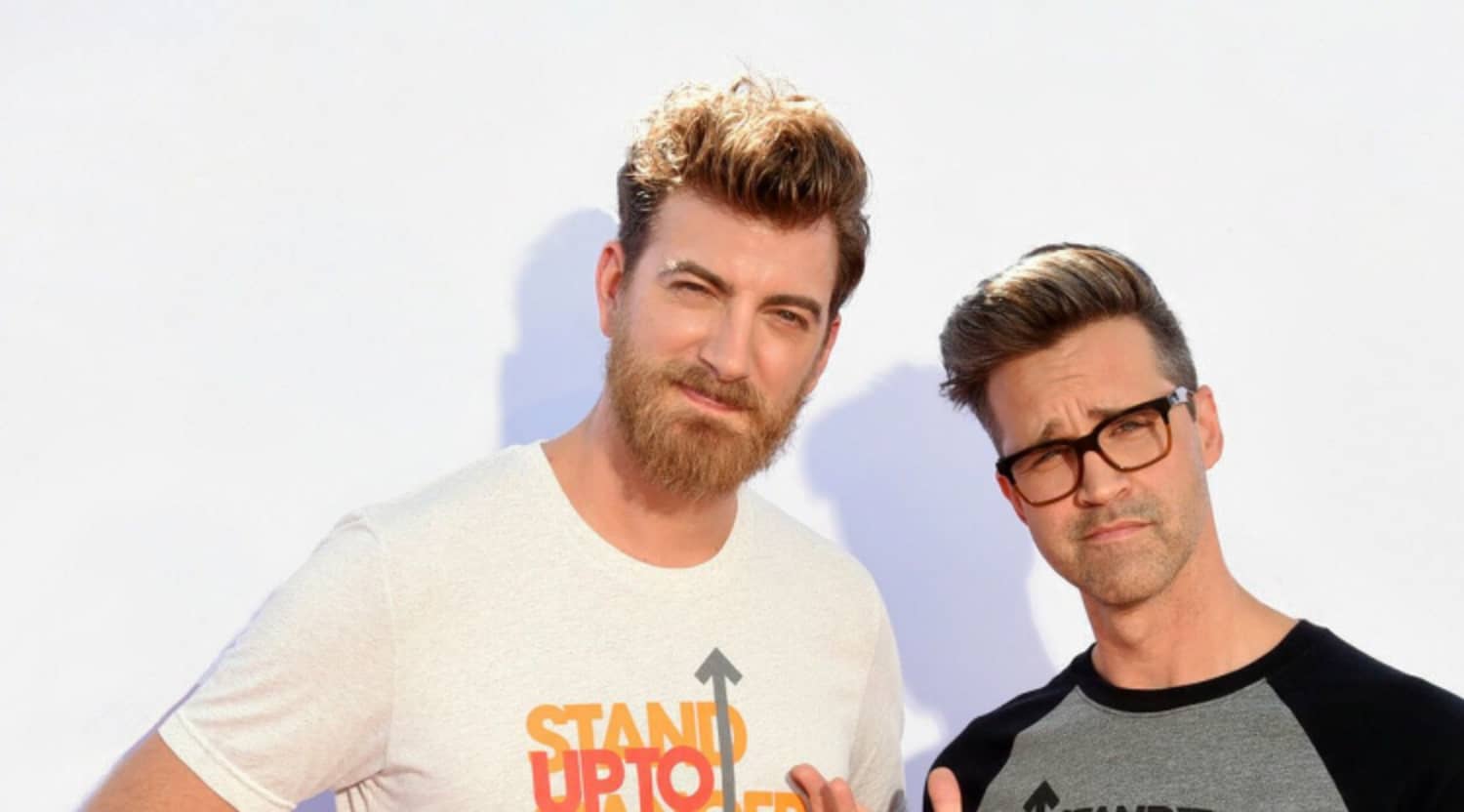 Rhett and Link are two guys who are only getting older, trying their best to maintain their childhood friendship via filming each other on various adventures. I am sure you will love their channel.
5. Jeffree Star – $17 million (18.1 million subscribers and 375 videos)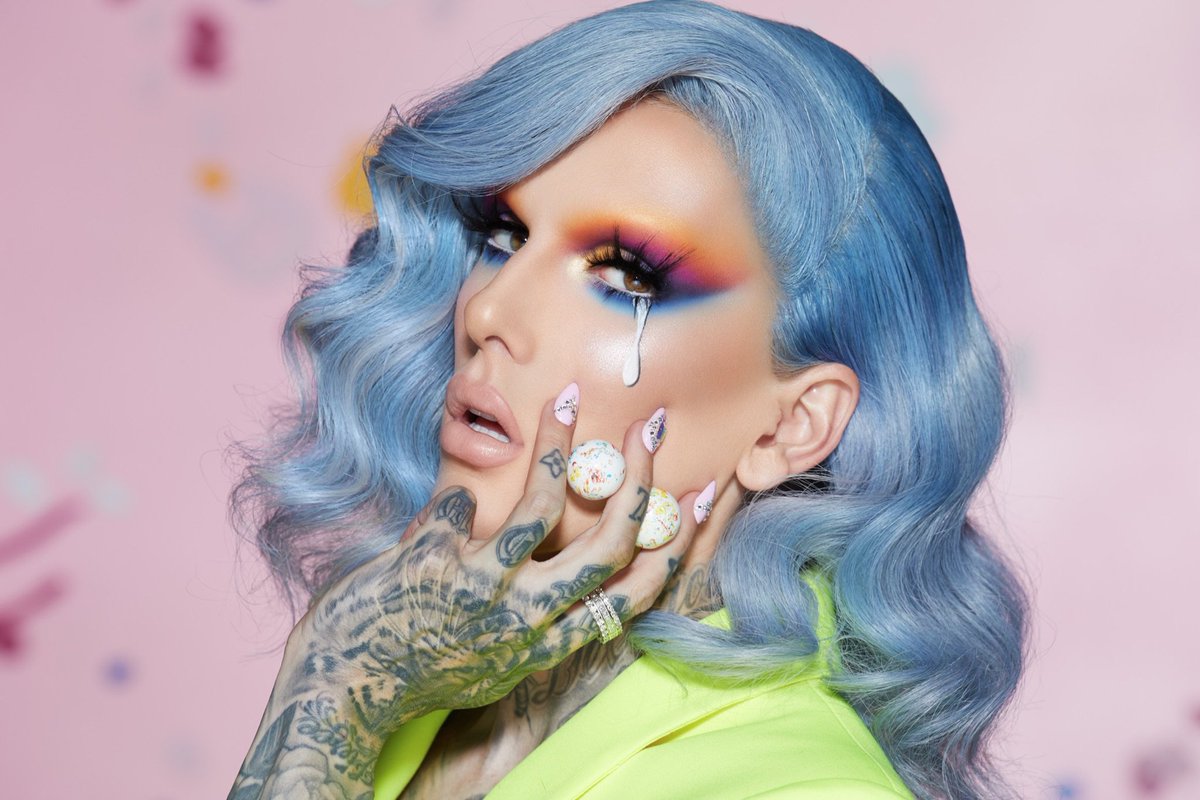 I mean, who doesn't know the beauty start Jeffree Star who has now made quite a fortune on YouTube and has built an empire of true fans.
6. Preston – $14 million (13 Million Subscribers and 3,657)
Preston is a 25-year-old, Jesus loving, plays video game playing, and is a vlogger from Texas!
7. PewDiePie – $13 million (104 million subscribers and 4,142 videos)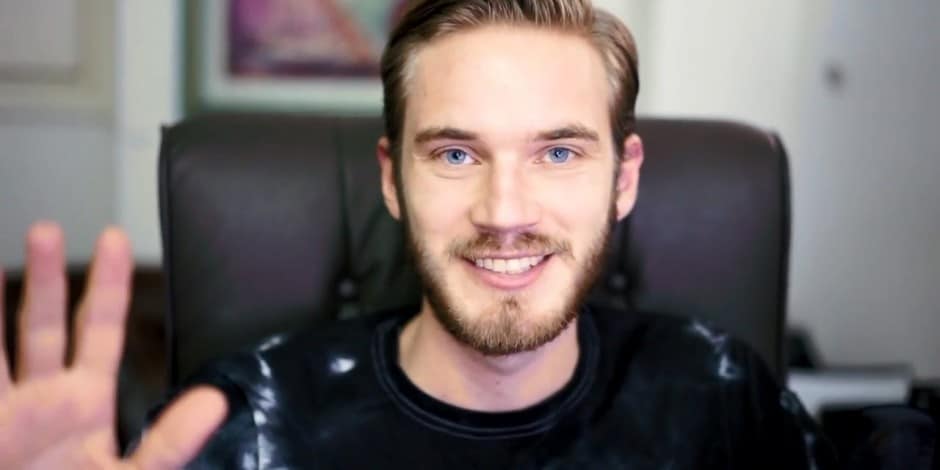 PewDiePie is a Swedish YouTuber and the most subscribed-to channel on YouTube. His gaming videos on YouTube have helped him to become a popular gaming personality.
8. DanTDM – $12 million (22.9 million subscribers + 3,361 videos)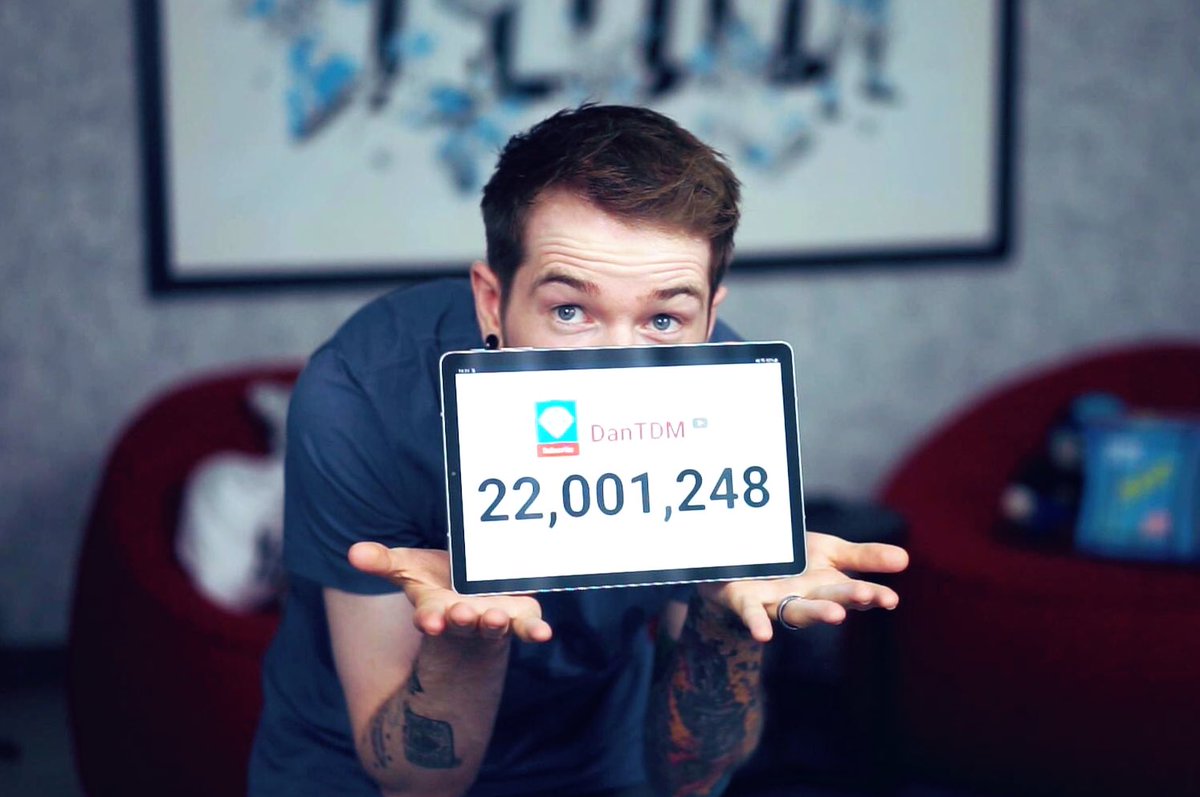 Dan is very hilarious and he inspires people to unlock their creative and coding prowess through their favorite games. Another reason people love him is that he makes sure his videos are free of f-bombs and other offending languages.
9. VanossGaming – $11.5 million (25 million subscribers and 1,171 videos)
Canadian YouTuber and video game commentator from Toronto, Ontario, he posts montage-style videos on YouTube of him and other creators playing various video games.
10. Mr. Beast – $15 million/yr (34.9 million subscribers and 701 videos)
Mr. Beast on the left is the fastest growing YouTuber and is on his pace to take the throne to PewDiePie soon.
Other famous and Rich YouTubers are Markiplier, Jake Paul and Logan Paul, David Dobrik, and a few more.
11 Things You Need to Grow on YouTube Fast
Growing on Youtube may feel like an uphill battle. It's easy to feel as though it is too late to start and grow a channel that is famous. But I am here to encourage you and let you know that it isn't too late to start your own Youtube channel.
I have grown pages on multiple Instagram, Pinterest, and successful blogs that allow me to understand how YouTube works. Remember that YouTube is owned by Google.
Here are some things to know when Starting a Youtube Channel:
1. You need Post Consistently & Do not get discouraged!
2. Do not jump on a trendy topic unless it's relevant.
3. Get your channel's name & cover right because this represents your brand and how professional or not you are.
4. Find your Youtube Voice – Just be you & add some fun to uniqueness to your videos: People will love you for you.
5. Optimize your thumbnails! Please!!: First thing people look at before clicking on the video.
6. Titles, Description, and Tags: This goes into the SEO part of your YouTube videos.
7. Don't beg for subscribers, focus on posting more quality content!: Look at the number of videos those famous accounts posted to understand that consistency in uploads is KEY!
8. Provide full value for FREE. Do not hold back information!: Do not try to put subscribers in a funnel without providing value upfront.
9. Get the Right Tools: Use tools like TubeBuddy, VidIQ to boost your channel.
BONUS tips:
10. Create a great Channel Banner
11. promote or market your videos on your personal website, blog, social media, and other websites: drive traffic from Facebook & Instagram for example.
Significantly more than 500 hours of video are uploaded EVERY minute on YouTube, so you understand that the competition to make money on YouTube is tough.
But do not be discouraged. Everyone else starts from the ground, and a few YouTubers have risen to stardom – and – millionaire-dom.
You can still make money even as a small YouTuber.
As of 2020, here are the requirements to get monetized on YouTube for YouTube Ads:
1,000 subscribers on your YouTube channel.
Your videos must generate 4,000 Watch Time hours over the past 12 months.
Your videos comply with all of YouTube's policies and guidelines. If you swear in your videos, curse, or have inappropriate language, you will not get monetized!
You need to have an AdSense account set up.
Note that every monetization channel has its own eligibility requirements. Take, for example:
Advertisement revenue: To earn ad revenues, you must be at minimum 18 years of age. Advertiser-friendly content. The rule of thumb is that the more controversial your videos are, the better advertisers on YouTube. They will be happy to run ads for you, the more money they make.
YouTube Premium Revenue: If a YouTube Premium member views your video, you receive a portion from their subscription fee. This one is automatic, which is very nice.
Channel memberships: To sell channel memberships (i.e. your fans choose to pay an additional amount), you must be at least 18 years old and have over 30,000 subscribers.
Merchandise: You must be at minimum 18 years of age and have at least 10,000 YouTube subscribers to sell merchandise from YouTube's merchandise shelves.
Super Chat payments: If you want your viewers to be able to pay to have their messages highlighted during live streams, they must be at least 18 years old (or live in a country that offers this feature).
Can I Make Money on YouTube with a Small Channel?
Yes! You can make money on YouTube even before reaching the 1000 subs requirement above. Look at my screenshot to see how I am able to make money ($250 pure profits or commissions) already from my small YouTube channel with only 230 subscribers, and the money comes from 1 video.
If you are interested in what type of topics these YouTubers cover which allow them to earn lots of money,  here is a list of the top YouTube niches that provide lots of money.
Personal Finance, money, tax, etc. Anything that involves helping people make or save money have HIGH CPM (cost per mile or 1,000 views)
Health & Fitness (people that want to get in shape are willing to spend money, so the CPM is also high).
Relationships
Life Hacks
Celebrity gossip
News
Compilations of top 10 or Best …
Food and kitchen hacks
Howto videos (e.g., How to code, how to Grow on YouTube)
Entertainment: usually have very low CPM
I did not include kids' videos because YouTube has now tightened the monetization rules for kid channels after being sued by the FTC and paying more than $170 million for Alleged Violations of Children's Privacy Law.
So I would NOT recommend kids' channels in the list above.
9 Things you Need to Know Before Starting a YouTube Channel
This is a video about 9 CRUCIAL things you NEED to know before you start your YouTube Channel.
Summary Steps to Make Money on YouTube
1. Apply for the YouTube Partner Program
2. Connect to Google AdSense.
3. You can check out YouTube Premium
4. You can also sell your own products.
5. Sponsored content.
6. Your fans should pay you directly.
7. Crowdfunding can be used on an ongoing basis or as a one-off.
8. You can license your content to the media.
Conclusion
We just covered everything you need to know about YouTube and How to Make Money on YouTube in 2022 and 2022. We also talked about the exact steps you need to take to start earning money today on the platform even if you haven't yet reached the monetization requirements.
Does this seem too daunting? Are you scared to start a YouTube Channel? Well, think of it as a way to generate real passive income in the long-term, so treat YouTube as a business and start today.
Don't just be a consumer, be a producer as well. You have the talent the world needs to hear or watch.
Remember nothing really worth comes easy. It may take you months or years to get the momentum, depending on how consistent you are, you will blow up faster or slower.
Find something you like and make videos about it. you can either be on camera or behind the camera with a screen recording. Be yourself. Share stories and YouTube will reward you!
I would like to grow my readers list? Could you please share this post if you found it useful?
Also Read: Ultimate Ezoic Review, Best Adssense Alternative. Setup Guide & My Results (Updated Monthly)
Best Free Paid Surveys Websites to Make Money Online
57 Best Work From Home Jobs for Entrepreneurs 
The 18 Best Entrepreneurship Articles that are Must Read in 2020
How to Make Money on TikTok (Best Videos)
How to Make Big Money Online in ONE Day
Absolute Best Ways to Monetize Your Blog or Website 
Amazon Dropshipping – How I make $25 PROFIT on ONE Product (Revealed)
Survey Junkie Best Review: Can you Really make $200 per month?
---
Step 2. Step 2.
Most cases you will need a manufacturer, wholesaler, or supplier to produce and deliver your product. Some suppliers will ship it for you. Others will handle it themselves, saving you the hassle of shipping, returns, inventory, and shipping.
Shopify has a how-to for finding a brick and mortar company to help you realize your dreams.
Step 3. Step 3.
To make purchases, you will need a separate website. YouTube has a list of approved merchandise websites that you can link directly to your videos.
Step 4. Step 4.
YouTube Partners can also sell merchandise using the shelf feature. Follow YouTube's instructions if you are eligible.
Step 5. Step 5.
Here is where you can show your charm. Your merch can be worn or used in your videos. Show viewers who have purchased and are currently using your merch.