If you are reading this, chances are you want to know "How to recover a suspended or disabled Facebook Ad Account". The reality is that Facebook right now is suspending accounts of businesses of any size. So this guide is for agencies or businesses of any size who want to safeguard their disabled ad account and/or get it restored.
These Easy to Implement steps in this guide have helped me and many others from my YouTube channel to recover their Facebook Ad Account reinstated, even when Facebook told them the decision to close their ad account was Final.
Having your Facebook ad account shut down during the upcoming holiday sales events could damage your business.
My account has been disabled a few weeks ago by Facebook.
I was shocked because I did everything in the norms, at least, I thought. The good news is, I recovered it.
I've heard from many business owners that these are the busiest quarter of the year for sales.
So it's important to do everything you can to protect your account now.
If you already have a disabled account… if you immediately implement what I show in this Fb Ads account guide, there is a high chance you can get it turned back on in time for the busiest very soon.
Of course, I can't promise 100% that your account will be reinstated right away, but this will help for sure.
PS: In Method 4 below, you will see that you also have the option to buy a NEW Facebook account already prewarmed with a Business manager and ad account.
But your chances are far better by taking action with the strategies I present in this guide than by doing it alone.
STEP 1: Click on The red "YouTube" Button below to Receive Updates and Help about your Hacked Account. If you have already subscribed to the channel, move to step 2.
Click to Subscribe & Receive Updates and Help
STEP 2: After you have Subscribed, use the steps and forms below to fill and recover your FB account.
Facebook Ad Account Disabled: Here is How to Recover or Restore it
IMPORTANT: Before using any of those methods below to appeal, note that now Facebook only offers 3 chances to appeal, so read this post thoroughly before taking any action.
The number 1 thing that will get you your account back is your "account reputation".
Method 1: Appeal inside your Facebook Business Manager using the "Request Review" Button
Here is a video tutorial of how I appealed step by step and successfully recovered my Ad Account. or you can use the button below to access the Appeal page directly.
[embedyt] https://www.youtube.com/watch?v=IhSnHTs7ZPA[/embedyt]
After one week, I realized that my ad account was back and the ban was gone. So, the method in the video does work.
After you click on "Request Review", you need to confirm it's you via mobile, then upload a form of ID, then send your request.
You can either follow the steps in the video or make an appeal to the decision using the link below. After you click you will access the form to fill out if you believe it shouldn't be disabled.
After you do, the form will be shown as below, fill it out by selecting your ad account, select a reason and click on "Send".
After you complete your request, keep checking the Facebook Help Center Support Inbox where you will be notified.
After it has been reviewed, you'll receive a response to your Help Center support inbox.
Also Read: The #1 Facebook Ads tool for Profitable Marketing campaigns
Method 2: Contact a Facebook Representative via the Live Chat Feature
Follow the Steps below to access the chat feature where you will chat live with an agent in the Support Team and explain the situation.
Step 1: Access the Fb Business Help page
Before clicking on the Link below. make sure you are logged into your Facebook account.
Click to Access Facebook Business Help Page
Step 2: Click on "Get Started"
Where you see "Find answers or contact support", click on "Get Started" Next to it.
Then click on Ads or Policy and Security.
Then go at the bottom where you see "Need more help? Contact Support." and click on Chat with an agent or representative.
Fill out all your information as seen in the picture below.
Then in the section "What is your question about?", select "Other".
Explain that it is about your Ad Account. being suspended.
NOTE: Although the description is optional, you NEED to fill it out and be as detailed a possible".
I will suggest preparing the text first in a Notepad before you go apply.
After you are done, click on "Start Chat".
I put together an effective script you can use to send to the Facebook Team when you reach out. View the Full Script HERE.
Also Read: Facebook Ads Complete Beginners Guide: How to Run Profitable Facebook Ads
Method 3: Reach out through the Billing Department
Sometimes, Facebook can disable your account due to payment failure including insufficient funds on your card, credit card limit reached, processing or verification issue with your card or Incorrect bank account information.
If that happens, you first need to fix the issue on your side.
Then you need to click on the link below to reach out to the Ads Payment Support Team and explain the situation.
Click to Access Form for Fb Ads Payment Customer Support
After you click, you will land on a page like this, then you can select your ad account in question and continue.
Also read: Audiencer Full Review: Best Tool for FB Ads Targeting (Find hundreds of hidden interest in FB Ads manager)
Method 4: Buy an Entirely New Facebook Account with a Business Manager and Ad Account
A solution if you are banned completely, if want to start with a new Facebook account, and still not get banned is to buy an already prewarmed Facebook account using the link below.
Here is the price distribution for different accounts.
As you can see, companies have already developed solutions for those who have their FB accounts banned or cannot recover the disabled account.
The company has created 100s of Fb accounts ready to be used for advertising so you don't have to stop doing business.
When you buy, you get a NEW Facebook account in a different name (of course, not in your name, otherwise FB would know it's you), you get the login info (email and password).
Each account already has been prewarmed, so if you get yours and create FB ads right away, you will not be suspended.
But the option that is fully warmed is the Ultimate account (where you can directly run conversion ads).
If you get the basic option, you will need to run first page like and post engagement before to start running conversion ads because FB has become stricter, and running post engagement and page likes first will tell FB that you are a real account.
They say:
"If for any reason your Facebook Ads access doesn't work, simply contact us and you will receive new accounts right away."
I spoke with the company CEO to make sure of that, so I trust them.
Want to learn more about how to buy brand new FB ads accounts? Click below.
Related: How to Close, Deactivate or Delete a Facebook ad account.
Solutions to Prevent Facebook to Disable your Facebook Ad Account
Although Facebook has laid out Advertising Policies and Terms of Service you need to follow when running ads, just following those TOS isn't enough to keep your account safe.
You can still get your account disabled even if you follow them to the teeth.
Here are the steps you need to apply now if you don't want your Fb Ads account to Banned in the future:
1. Make sure to verify your personal account at www.facebook.com/id/
2. Make sure to verify your BM: This step is very important
3. Make sure to get everyone on your team to verify their personal account
4. Make sure that nobody on your team is linked to a disabled ad account (that lowers your reputation badly).
5. Do Not run ads that are related to things like: alcohol, sexual content, profanity or bad grammar and punctuation, etc… Facebook has laid out a set of Unacceptable Business Practices you need to be aware of next time you want to run an ad.
You decide whether you want to follow those policies or not.
6. When you create the target audience of your ad, make sure it's compliant with the Facebook applicable terms.
7. If you are running political ads, read their political ads section.
7. Regularly check out your Ad Account Quality to make sure you don't have any violation unaddressed. Click HERE to access your account quality dashboard.
Facebook algorithm is sometimes flaky, and now more than before, it has flagged many unverified accounts.
To be clear, here is what Facebook says to consider when they review an ad:
"Before ads show up on Facebook or Instagram, they're reviewed to make sure they meet our Advertising Policies. Typically most ads are reviewed within 24 hours, although in some cases it may take longer.

What We Consider:
During the ad review process, we'll check your ad's images, text, targeting, and positioning, in addition to the content on your ad's landing page.

Your ad may not be approved if the landing page content isn't fully functional, doesn't match the product/service promoted in your ad or doesn't fully comply with our Advertising Policies." – Facebook
Also Read: Connect Explore Review: How to Skyrocket Facebook Ads with Laser Targeting
100 forms to Contact Facebook & Instagram for Support & Get Help [Ultimate Guide]
8. Fix your Existing Ads and Avoid Misleading or Exaggerated claims in your Ads
Here is an example of what to and not to do.
Do not use acronyms like FB or IG, use full brand names in your ads "Facebook or Instagram".
9. Reduce the Amount of rejected Facebook Ads, Improve your Facebook page feedback score.
When a Facebook user reports your ad for any reason (i.e., misleading, scam, spam, sexually inappropriate etc…), Facebook marks it as negative feedback.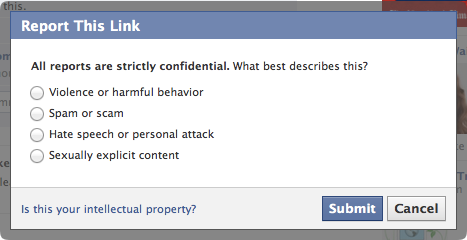 The big problem is when you start having lots of people reporting your ad when the percentage of negative feedback compared to the overall number of ad impressions increases.
This is important because Facebook doesn't play with customer feedback. In fact, Facebook says:
" we collect feedback from people who make purchases through ads on Facebook Products, including Instagram and the Audience Network, to understand their purchase experiences.

Negative feedback helps us identify ads that lead to low-quality post-click purchase experiences. You should continually monitor customer feedback on your dashboard to ensure that your products are meeting the expectations of customers."
You can check your Facebook Feedback score by using this link:
Check Facebook Page Feedback Score
Now you may see something like this:
"We haven't received enough recent purchase feedback for this Page to show a feedback score. This may be because you aren't actively selling or advertising Ecommerce products, or because your volume of sales from Facebook is low."
It means you don't have a score yet. Start selling to get feedback, then a score.
10. Create Ads that People really enjoy to see.
11. Avoid Bounced Payments and Expired Cards by linking a card with enough funds.
12. Avoid getting flagged by agencies or team members.
13. Keep ads running: an inactive account for 60 days may be deactivated.
14. More policies to be familiar with:
Summary Steps: How to Recover Facebook Ad Account Disabled?
Here are the summary steps I suggest to reactivate your Facebook Ad Account:
1. Before Appealing, Improve your Account Quality Reputation
Before appealing, do anything within your power to improve your accounts' reputation. Verify that you have fixed your disabled Facebook ad account first, make your landing pages super compliant, check your creatives so that the agent that reviews it doesn't flag them as spammy, and permanently disables it.
2. Reach out through Live Chat or Billing Department
3. Get in touch through the billing department.
4. Do NOT express Anger or Frustration when you reach out
You got to understand that when appealing, Facebook agents go through hundreds of messages on a daily basis.
Saying that Facebook sucks, that you did not do anything wrong or even being frustrated isn't going to help.
5. Try out those various methods to contact them, but NEVER multiple at the same time.
6. Be Patient: And yes, you might have to wait weeks sometimes.
What if I am Permanently Disabled or Banned from Advertising on Facebook?
If none of the steps above works, here is what you can do: you need to set up a new business manager and ad account using the following steps:
1. Get one of your trusted friend or a family member account.
2. Change your IP address by using a Private VPN chrome extension. or go to the person's house so the Ip address is not the same.
3. Use the person's Facebook to open a brand new Business manager.
4. Create a new ad account in the business manager.
5. Create a brand new Facebook business page for that account.
6. Get a new type of payment, such as a new credit or debit card.
7. Add yourself as an admin on the new page and business manager so you get full control.
Important Note: The business manager account is still owned by your trusted friend/family member even if you are an admin.
Recover Disabled Facebook Ad Account FAQs
Here are some frequently asked questions about Facebook Ads account disabled.
Isn't it almost impossible to get a Facebook account restored after it's been disabled?
Not at all. In many cases, all you need to do is improve your quality score before you appeal. If you appeal before you take improving your account (e.g., landing page, etc…), that's a waste of time & effort.
I already follow Facebook's Policies and TOS, and don't run spammy ads. Isn't that enough to protect my ad account?
The answer is a big NO, unfortunately. Many advertisers have had their own accounts disabled in the past even after following Facebook's TOS. Keeping your risk score low is how you keep your account safe.
If my account has already been disabled, how fast will Facebook restore it after I follow the steps outlined in this guide?
I am not 100% sure because it depends on the agent availability and the time he/she takes to review your account.
But what I can say is that several of YouTube viewers & subscribers who went through the steps outlines had their accounts restored within days, or a few short weeks after completing improving their account first before appealing Facebook's decision.
Who is This Guide for?
The guide is structured so that both beginners and advanced Facebook advertisers that have or are experiencing the problem of Facebook Ad Account disabled will benefit.
Can these tips help protect my FB account?
Yes, I'm 100% confident that these tips I give will help you not only protect your Facebook ad account but also to help you recover it with ease in the event it has just been disabled or becomes disabled in the future.
How do I contact Facebook about a problem?
Step 1: Login into your Facebook account.
Step 2: Click on Drop Down Menu on the top right corner.
Step 3: Click on "Report a Problem."
Step 4: Explain everything.
Step 5: If that does not work out, use the link above to chat with an agent, or request a review.
What happens when Facebook disables your account?
If your account is disabled, you cannot log in and you lose access to all Facebook advertising features, all your hard work is gone: pixels, creatives, data, even sometimes, your payments are still going through.
Also Read: The #1 Facebook Ads tool for Profitable Marketing campaigns
List of Other People in Facebook Groups Having their Account Disabled and Restricted.
Understand that you are not alone in this fight, thousands are having the same problem.
Video Summary on How to Recover your Suspended Facebook Ads Account
If you still haven't understood the methods I show above, you can also watch this video tutorial to see how they work.
[embedyt] https://www.youtube.com/watch?v=TjfUVRXHMus[/embedyt]
I truly believe you can recover your account if you follow those steps.
Conclusion
I hope this guide on How to recover your Suspended Facebook Ad Account has helped you. Do not panic!! Before any appeal, improve your risk score first following the steps outlines, then appeal.
Facebook algorithm protects you from many things like fraud or scammers, so it's the same algorithm that shuts down your account.
So before blaming Facebook for this issue, look back at your business practices across your multiple areas:
Are your creatives well designed?
Is your privacy policy or TOS on your site compliant with Facebook?
How can you improve customer service to decrease refunds or chargebacks?
How can you improve your presence on Facebook in order to have a high Page score and ranking?
You have the answers to those questions.
Sharing is caring.
Want to learn more about how to buy brand new FB ads accounts? Click below.
Also Read:
Audiencer Full Review: Best Tool for FB Ads Targeting (Find hundreds of hidden interest in FB Ads manager)
100 forms to Contact Facebook & Instagram for Support & Get Help [Ultimate Guide]
How to Close, Deactivate, Disable or Delete a Facebook Ad Account
The #1 Facebook Ads tool for Profitable Marketing campaigns
Facebook Ads Complete Beginners Guide: How to Run Profitable Facebook Ads
The Best Tools, Platforms, and Services to Start Your Online Business
Ezoic Review & Full Setup, Ezoic Video Player – Best Adsense Alternative 2020
The 5+ Best Web Hosting Services of 2020 & 2021 (Ranked)
Best High paying Affiliate Programs