*We strive to help you make decisions with confidence. This post and site may contain affiliate links, which means we may receive commissions if you purchase through links provided (at No extra cost to you). Our opinions are our own.
Whether running your own business or managing teams for a company like Apple, Tesla, or Amazon, the best leaders often display crucial leadership qualities that you need to know to positively interact and inspire your employees, colleagues, customers, communities, or country.
There are many leadership qualities that are expected from leaders. These qualities include courage, active listening, problem-solving, being action-driven, integrity, communication, and adaptability to change.

Company managers are currently confronting a big challenge. Almost one-third of employees do not trust the direction or the managers.
Statistics estimate that, after graduating from college, millennials will probably change their jobs four times until they turn 32, sometimes because of the toxic environment.
It means that managers are currently neglecting to nurture a feeling of devotion and confidence in their employees.
Managers that show the qualities of a leader may inspire their teams to achieve bigger goals.
While there are those who appear to be more inherently endowed with greater leadership abilities than many others, anybody can learn how to be a leader by improving particular skills.
Let's talk about the most important leadership qualities to have in order to be a great leader.
20+ Best Leadership Qualities: All Skills to be a Great Leader ()
Leadership Definition: What is Leadership?
Leadership means various things to various things in various conditions and various people around the globe.
It may take multiple forms: community, religious, or political.
A very simple definition is the art of inspiring a group to behave toward achieving a specific goal.
It really takes many shapes. There are specific qualities that can make you a great leader.
Leadership doesn't rely on the name, seniority, or your capacity to impose your power on others.
List of 20+ Leadership Qualities that Make anyone a Good Leader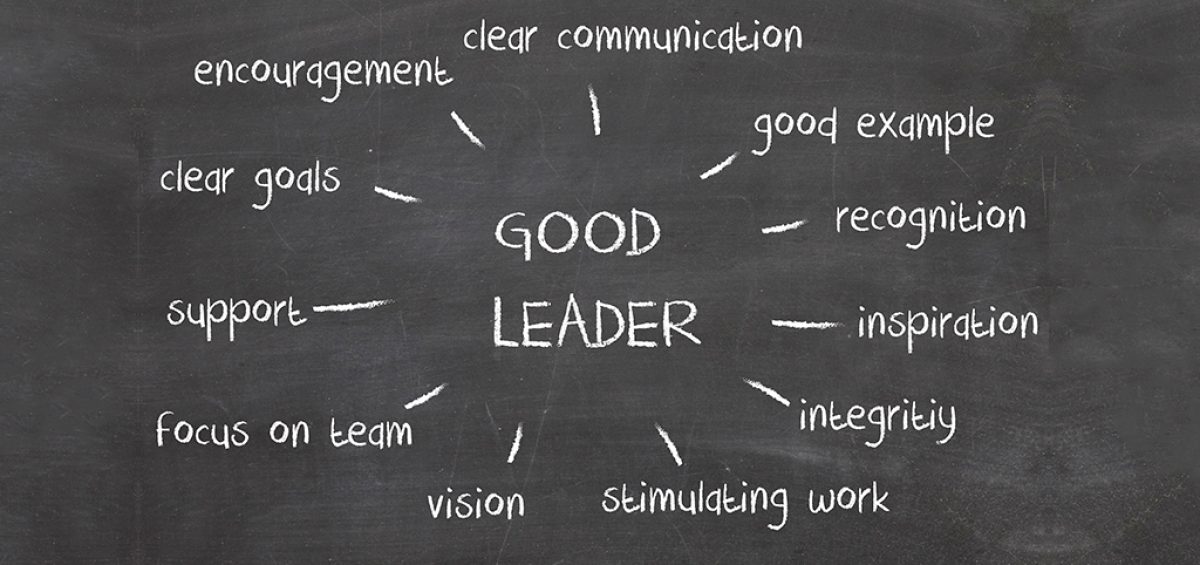 There are many managers out there, but few are great leaders or even simply leaders. What sets the great ones apart?
Here are the top 10 Qualities of a great leader:
1. Being responsible
Being responsible is one of the first leadership qualities listed on a leadership qualities list.
Good leaders learn to lead by taking personal responsibility and being accountable for their behavior. They also learn to rely on other people to help them get the job done and delegate the required tasks accordingly.
By being responsible, people respect you and your leadership skills.
2. Honesty
Honesty is another core characteristic you should have. Leadership qualities lists will note honesty if the leader does not exhibit it in their appearance, speech, or actions.
Do not put off answering a question or giving feedback honestly because others can gain from it.
Honesty also shows respect for your fellow team members and creates a sense of teamwork. It is easy to create great leaders when honest beliefs and behaviors are shared by all involved in a leadership role.
When it's giving credit for accomplishments, admitting errors, or putting quality, real leaders exhibit integrity.
3. Passion

Another leadership quality is being passionate about what they are doing. By being passionate, leaders are able to stay focused and become effective in their endeavors.
If you are passionate about your work, you are more likely to push yourself to the limit to complete your task.
4. Courage
Courage is another leadership quality to have. People who have fear don't know how to effectively use their creativity and imagination.
You want to be a leader that inspires people to be creative and to come up with new ideas. Great leaders have great imaginations and use this skill to come up with new ideas and solutions to problems.
Being fearful doesn't allow you to use your imagination, so a leader is fearless, dream, and gives themselves and others the courage to follow those dreams.
5. Work ethic
A third quality to have when leading is to have a work ethic that drives you and motivates you to accomplish your goals.
When working hard isn't enough, having a work ethic that drives you to work harder is even more important.
Leaders who have a strong work ethic and the courage to go above and beyond what is required are much more successful than those who simply work hard once and then quit.
When you know what it takes to get the job done and you're passionate about your work, you become much more effective at getting things done.
This also inspires your team members to do the same.
6. Vision
Another leadership quality to have is a great vision. Vision is what drives action and when you have a clear picture of what you want, you're more likely to get it done.
This also inspires your team members to follow you because they see that you have a clear direction for them as well.
All great leaders have this ability, and it's one of the most important leadership qualities to possess.
7. Humility

Lastly, you must have humility when leading. Humility means gracious, and a leadership quality that humility entails is that a leader doesn't think himself to be better than everyone else.
A true leader sees that he or she is just part of a larger team, and no better than any of the team members.
If you want to be known as a leader who is not only respected but trusted by his or her subordinates, have humility.
8. Inspire and Empower others

The absolute toughest job to get a leader would be to inspire other people to become their best selves by setting an example.
Being a leader, you ought to think positively and be able to convey that attitude to others around you.
When people feel like they have a leader around them, they feel empowered, like they can conquer anything.
9. Empathy

Leaders should develop great empathy with their followers. I love GaryVee's take on empathy, as I personally believe an empathetic leader connects on a much deeper level with his/her employees.
However, most managers fail to have compassion. For this reason, they don't create a connection with their employees.
Feeling one's pain and understanding the difficulties of another person are one of the best ways to eventually become an efficient leader.
10. Loyalty
The leaders know that loyalty is reciprocal. As a result of this, they show loyalty to those around them and they receive it in return.
Loyal leaders view their staff or employees as more than numbers of people simply there to accomplish their selfish goals.
11. Decisiveness
Leaders have the power of decision-making. They take risks knowing that when things do not work outside, they would have to carry themselves accountable for those decisions.
Decisiveness is key for efficiently executing plans and accomplishing established goals.
12. Confidence
In order to be an effective leader, you ought to be certain enough to make sure others follow your orders.
Being a leader, You ought to reflect the level of confidence necessary to make sure you are trusted by your followers like a leader.
13. Accountability
Another essential skill of a great leader is accountability. Be sure you and every one of your subordinates account for what you are doing. If others perform well, congratulate them.
Otherwise, make them realize their mistakes and come together to improve.
Maintaining them accountable for their actions will produce a sense of responsibility among your subordinates and they will go about the business seriously.
14. Commitment and Drive/Grit
As a leader, you are looked up for by your teams and you'll need to be committed to the plan if you'd like them to be as well.
They may give their very best shot at something whenever they notice that you are working your butt off as well.
It is going to allow you to acquire the esteem of your employees.
14. Charisma
The leaders are charismatic, approachable, well-spoken, and friendly. They care about many others and make individuals are more inclined to follow their thoughts.
Leaders subject and must inspire, educate precisely that the people. If they are communicators they are able to reach none of the matters.
And soon you are able to educate others and convey your vision, you are becoming a good leader.
Related: What is Entrepreneurship? Best Entrepreneurship Definition and Powerful Entrepreneur Quotes
15. Emotional Intelligence
This is similar to the empathy mentioned earlier. Very good leaders have emotional intelligence and do so by connecting with people.Jack Ma is always talking about how important it is to use our hearts to understand people.
With emotional intelligence, leaders control easily their emotions, and which averts negative emotions from affecting their skills.
People with high emotional intelligence have a good perception of their own moving states, which enables them to more carefully assess the sentiments of others.
A leader needs to really be emotionally intelligent for these reasons:
Handle feelings efficiently;
Seamless communications;
Better conflict-resolution.
16. Innovation
A good leader is someone who is innovative and creative, but also allows other people to be creative, listen actively to their ideas and take action on those ideas.
There are many managers or people that have the will, the motivation but do not act proactively on those ideas. This is why differentiate Innovative leaders from the rest.
As Elon Musk said:
"Failure is an option here. If things are not failing you are not innovating."
17. Delegation
There are no successful businesses that have reached a billion-dollar valuation by working as a single individual.
You need a team around you that you can trust and not micromanage, which means delegate tasks to other people, trust that they will accomplish it, in focus on what you are good or best at.
Leadership is about solving problems because regardless of the company or business that you run there will always be complex problems to solve.
Depending on the complexity of the problem, you may decide to solve the problem yourself depending on your problem-solving skills or rely on each team to design a proper solution, empower them with authority, and let them come back to you once they have found a solution to the problem.
19. Tech-savvy

The world is changing at a faster pace than it did 20 years ago thanks to technology.
Becoming a good leader in today's world will require you to become tech-savvy become informed about modern technology, knowing how to deal with different devices and software, and tools that are being constantly created and improved.
Being up-to-date with technology will allow you to create a new and better product or services, attract and retain customers, and streamline your processes efficiently in such a way that your competition will always be behind you.
20. Active Listening
If you want to become a good leader you need to have the skill of actively listening to people.
This is an important quality to have to become a good leader because it will help you understand people's backgrounds and perspectives.
In addition, when you actively listen, others start to trust you because it displays a sense of care and focus on their message.
Most managers or leaders like to talk first, which does not allow their employees or colleagues to fully express their thoughts.

Listening actively is not easy, but if you practice it this will change your business and your relationships.
21. Show gratitude
Being grateful can help you be a better leader. Gratitude can improve self-esteem, reduce anxiety and depression, and lead to better sleep.
Although most people would be willing to do more for a grateful boss, few people say thank you at work. Learn to be grateful and show gratitude at work.
22. Take hard decisions
It is essential to be able to take difficult, fast decisions when you have limited information.
Start by clarifying your goals and objectives before you make a difficult decision. Consider all possible outcomes and consider the alternatives. Take responsibility for your decision and be firm in it.
You will be able to take advantage of opportunities and gain the respect of your colleagues by being a confident and resolute decision-maker.
23. Reliability

Reliable leaders are someone people can trust and depend on. Reliable leaders are able to keep their word and follow through with their promises.
A dependable leader builds strong relationships that allow for a team to work together through any difficulties.
Reliable professionals are able to meet deadlines, be straightforward, follow through on promises, communicate early and have a backup plan in case of an emergency.
24. Relationship building
Leadership is about building and maintaining a team of people who are all working towards the same goal. Other leadership skills are required, such as effective communication and conflict resolution.
One of the most important skills for a leadership role is relationship building. It allows you to communicate tasks, responsibilities, and goals better. You will be able to communicate with your team and assess their strengths. These skills are essential for a leader who is skilled at building relationships:
17 Leadership Quotes to Inspire You
"A leader is one who knows the way, goes the way, and shows the way."– John C Maxwell
"The greatest leader is not necessarily the one who does the greatest things. He is the one that gets the people to do the greatest things." – Ronald Reagan
"I've learned that people will forget what you said, people will forget what you did, but people will never forget how you made them feel." – Maya Angelou
"To handle yourself, use your head; to handle others, use your heart." – Eleanor Roosevelt
"Leadership is the art of giving people a platform for spreading ideas that work." —Seth Godin
"A good leader leads the people from above them. A great leader leads the people from within them."–M. D. Arnold
"A leader is a person you will follow to a place you would not go by yourself." —Joel Barker
"The highest of distinctions is service to others." —King George VI
"Leadership is not about titles, positions, or flowcharts. It is about one life influencing another." —John C. Maxwell
"Leadership and learning are indispensable to each other." —John F. Kennedy
"Great leaders are almost always great simplifiers, who can cut through argument, debate, and doubt to offer a solution everybody can understand." —Colin Powell
"Innovation distinguishes between a leader and a follower." —Steve Jobs
"Leadership is unlocking people's potential to become better." —Bill Bradley
"You cannot be a leader, and ask other people to follow you, unless you know how to follow, too." —Sam Rayburn
"Leadership is an action, not a position." —Donald McGannon
"If your actions inspire others to dream more, learn more, do more, and become more, you are a leader." ~John Quincy Adams
"The inability to delegate is one of the biggest problems I see with managers at all levels."– Eli Broad
Examples of 15 Great Leaders in History and Today
The list is not in order but contains some of the most influential leaders of all time and today's powerful leaders.
1. Mohandas Karamchand Gandhi.
2. Steve Jobs
3. Nelson Mandela.
4. Martin Luther King Jr.
5. Richard Branson
6. Abraham Lincoln.
7. Simon Sinek
8. George Washington.
9. Jack Ma
10. Napoleon Bonaparte.
11. Jeff Bezos
12. Bill Gates
13. Winston Churchill.
14. William Shakespeare
15. Warren Buffett
16. Barack Obama
Yes, leadership is not a position that you are put to,  it's really a skill you learn and that you use to generate change. So yes, it can absolutely be learned.
Leadership isn't something you are born without or with.
A frequent misconception concerning leadership is that it is something you are born with, which the best leaders the world has ever seen were created. But that is not really correct.
Like any other thing, you work on it, you grow and you fortify it overtime.
Yes, mastering the set of leadership skills will mean that you have become better at influencing people in a positive way.
'Leadership is influence – nothing more, nothing less.' – John Maxwell,
Encourage people around you to exploit their own invaluable leadership skills, set a space for others to thrive.
Developing incredible leadership skills takes devotion and action, and it's really based on the concept of influence.
You can nurture the skills and eventually become one of those greats.
Top 5 Leadership Videos about Qualities of a Leader
Below are my 5 favorite leadership qualities videos that you can find, so enjoy:
1. Simon Sinek: Why good leaders make you feel safe
A leader according to Simon is someone who makes their employees feel safe, who draws staffers into a circle of trust.
2. Steve Jobs: I Got Fired From Apple and it Changed My Life
3. Lars Sudmann: Great leadership starts with self-leadership
Lars Sudmann is a leadership advisor and award-winning lecturer.
4. Dr Myles Munroe: Unlock your Leaderships Qualities
Dr. Munroe always says: "Trapped within every follower is a hidden leader." This message will help you to tap into your true leadership potential. He gives you the exact top rules of TRUE leadership.
I highly recommend you to watch this one.
5. Simon Sinek: Qualities of a Leader
Another masterpiece from the visionary Simon. I just personally love to listen/watch his leadership videos.
Leaders help many others and themselves to accomplish the things they do. They build an inspirational vision and are able to make others believe in that vision.
Leadership is all about mapping where you want to reach. It's energetic, exciting, and uplifting.

Conclusion
We've just covered the 20+ most important qualities of leadership and 2022. My opinion is that a good leader is somebody who uses their abilities and skills to positively influence others and get work done effectively.
Some key skills include Empathy, Collaboration, Interpersonal, Social, Communication, Active listening, Teamwork.
It's really about how you manage yourself and others in general: your loved ones, your employees or colleagues.
In addition, it is essential to remember that leadership isn't just a zero-sum game. If one individual exerts their abilities to contribute, it does not decrease the leadership abilities of others, it reinforces them instead.
Work on yourself, you can do it!
Remember, sharing is caring!
What qualities do you possess? Do you think you are a leader? Do you need to work on becoming one? Leave a comment below!
Also Read: The 20 Best Entrepreneurship Articles that are Must Read 
57 Best Work From Home Jobs for Entrepreneurs
Read the 213 Entrepreneur Quotes that will make you successful 
How To Make BIG Money on YouTube | How Much YouTubers Really Make
12 Best Free Paid Surveys Websites to Make Money Online
13 Saving Money Tips: How to Save Money Today  (with Videos)
How to Make Money on TikTok (Best Videos)
How to Make Big Money Online in ONE Day 
Absolute Best Ways to Monetize Your Blog or Website 
Download FREE E-books on ecommerce and business.
How to Download YouTube Videos for FREE (Ultimate Guide)
Facebook Ads Complete Beginners Guide: How to Run Profitable Facebook Ads