*We strive to help you make decisions with confidence. This post and site may contain affiliate links, which means we may receive commissions if you purchase through links provided (at No extra cost to you). Our opinions are our own.
There is a large number of
apps to make money
online in 2022, and you will discover them in this article.
Below is a list of 50+ money-making Apps that you can use right now and make a side income online in 2022. These 50+ money-making apps can be used by about anyone to earn some cash in your free time.
With crises all over the world, it is hard to pay bills, pay for school and even sometimes eat. Why don't you use your phone or laptop today to make money with this list below?
P.S: Throughout the post and at the end, there are videos that will show you step by step how these apps work, so read this until the end.
Important: Also, this post is updated monthly with new apps, so come back to learn about more apps.
50+ Best Apps to Make Money Online in 2022
The apps are given below will allow you to make extra income online either using your phone or laptop.
Companies all over the world need advice… your advice. They need your opinion and we will pay you to share your opinions through fun surveys!
Zap Surveys is a company that offers you guaranteed surveys every day and tells you the exact dollar amount you will make before taking the survey. The platform has many surveys available from :
High-paying surveys (get a reward and donate to child starvation each survey you complete).
Logo polling – get paid to advise companies what design their next logo should look like.
Location-based surveys
With the app, you can also earn Cash Back When You Shop since the company has partnered with over 50 major retailers and brands to provide you with an amazing shopping experience with cashback!  You can actually earn up to 40% cashback added right to your Zap Surveys dashboard (Amazing).
You can redeem via Paypal or gift cards.
Get Zap Surveys Now on Playstore
Get Zap Surveys Now on Apple Store
2. Swagbucks ($5 sign up Bonus)
Swagbucks is an app that lets you make money by doing surveys, watching videos, and more. Swagbucks is something that you should very much use to bring in Amazon gift cards every month. In addition, you get a free $5 when you sign up.
Also Read: Best Free Paid Surveys Websites to Make Money Online
3. Money-Making app #3:  RobinHood (Investing app)
Robinhood is an investment app that provides you with the ability to purchase stocks with a $0 trading price. When you learn how to make money with Robinhood App, you will find that it is a great way to earn an income that will help you provide for your family.
It will take time to learn how to use the platform and to make money with it. There are many resources that you can find to learn about how to make money with Robinhood App. The resources that are available are easy to understand and they will show you how to get started quickly.
If you are a new person to the Robinhood App, you will find that there are many different opportunities for you to choose from. It can be beneficial for you to find one of the programs that will offer you cashback.
You will also find that Robinhood offers a variety of tools to help you make money with their program. These tools include the Robinhood Trader. The Trader will help you to trade stocks and make money on a daily basis.
There are also some other tools available as well that will help you make money with your new account.
Robinhood is a popular app that you should consider using. This is a great place to start if you are new to the stock market. They have been helping people around the world make money from stock investing for many years now.
The simple fact is that it is easy to make money with Robinhood App and you can do so within just a few minutes each day.
Once you learn how to make money with Robinhood App, you will want to make sure that you use the platform regularly.
Here is a video tutorial on How to properly use Robinhood from the great YouTuber Andrei Jeihk:
It's not that difficult to get started building your own investment portfolio that pays you money to sleep.
You will find that using the Robinhood App will give you instant access to information about companies' values.
This can be invaluable to help you make good decisions about which stocks to invest in. You will be able to make money without having to worry about finding hours in front of your computer screen to make a decision.
It will take you about two minutes to fill out the necessary information and to begin using the platform.
The attractiveness of this app is that you're able to invest in shares of stock; With any small money such as $40 or $10, you can own some shares from big companies if you use the "Fractional shares" method.
Benefits of Robinhood:
Free to enroll
You get a free stock when starting up.
4. Acorns $10 Bonus
If you want to make some extra cash, Acorns app is the way to go. It is a great way to get started online as it gives you the opportunity to invest directly in your investment account and start earning money almost immediately.
The Acorns website is well laid out and makes it easy to get started with your account. It also offers you the choice of how you will purchase your investment.
Unlike many other online investment programs, you can use your money right away for whatever you need. You can buy things like a new laptop, pay off other debts, or fund a vacation. The possibilities are almost endless.
Acorns can be an excellent investment and savings app that's offering $10 after registering.
Acorns will be able to assist you in tracking your everyday financing, saving in the long run, and likely an investment plan that meets your profile.
So how do you get started with Acorns? First, you need to decide which product or service you want to invest in. Then you need to decide how much you want to invest.
It is important to set a limit because if you get too greedy, you will be wasting your money and your time.
It's also important to be consistent with your investments. While the Acorns website has detailed instructions on how to invest your money, you should take that information and apply it to each investment you make.
By doing this, you are ensuring that you will be able to earn money over time.
If you don't have time to invest yourself, there are other ways you can earn money from Acorns. Just keep in mind that the more you invest, the more opportunity you will have to earn a substantial amount of money.
Finally, make sure you are in control of how much you are investing by setting a limit and taking your time before you spend your money. Don't be afraid to invest a little bit and see what happens.
With the Tap Tap Money app, you can earn MONEY by just trying Free apps! So many things you can to within the app that allow you to earn real money by doing very simple tasks inside the app like watching videos, trying other free apps, doing paid surveys, giving opinions, testing services, endorsements, free trials.
Anyone can now easily earn money online with this app. You get your money in through pay pal. You can cash in the points for gift cards.
Plus, they offer Free Bonus Points on Signup.
Related: The 12 Best Video Editing Apps 
6. Rakuten(formerly Ebates)
Rakuten is a valid and secure affiliate revenue sharing site. Ebates lets you get as much as 40% Money back in more than 2,500 stores. You can unite your rewards with all the offerings, good deals, promo codes, and vouchers.
Ebates is totally free to register for and utilize. Start your shopping, and you'll make a portion of everything you may spend in Ebates's related online shops as cashback rewards. Ebates will send you the money later.
Ebates will send your money through a cheque in the mail, or you are able to get them to get it directly to a PayPal account.
Ebates is among those better affiliate revenue-sharing internet sites when it has to do with the simplicity of usage. It informs you what proportion of this money you're going to get when shopping in a shop, and it's going to provide you guidelines for averting any issues which you can encounter.
Plus, it's secure to use and it has good customer service reviews.
You are able to register to Rakuten using a Facebook or Google accounts, or an Email.
Pros:
Cashback is available for thousands of purchases and stores, so it's possible to find great deals at places you shop. Sign-up bonuses and referral bonuses are also available.
Cons:
You will need to spend money in order to make money with most cash-back services. Rakuten will not pay you immediately. You need at least $5 cash-back to see your earnings.
Also Read: 57 Best Work From Home Jobs for Entrepreneurs 
7. Uber(Be Your Own Boss)
You can transform Uber driving into a fulltime occupation for those who work hard at it. For many people, it's only a side gig.
8. Webull(Stocks, Trading, Online Broker)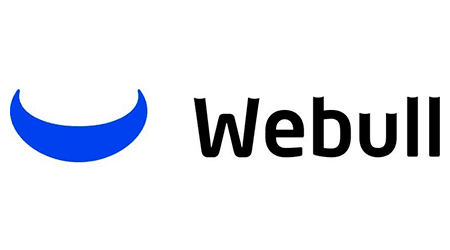 Webull is an app that offers free stock trading. Webull Financial LLC strives to keep its depth of real-time market data, analysis tools, and trading commissions completely free.
After registering, you get FREE 2 stock of values between $2 and $250.
It offers paper trading service which is good for stock beginner to practice without using real money
Webull offers commission-free stock buying. Webull is one of the best programs to earn money at home.
9. Foap (Turn your photos into money!)
Foap is a legit app for selling digital photos online and pays users $5 per sold photo, so you can make great money if you are a good photographer.
If you are always snapping photos in your own smartphone, then Foap might assist you in making money.
It's possible to sell your photos to individuals and brands across the globe. It is possible to sell photos you've within an online portfolio.
Or you could carry on special missions to promote photos to brands such as Nivea or Bank of America.
Foap allows you to cash out your earnings through Paypal.
Also Read: How to Make Money on TikTok (Best Videos)
That really is just another survey app that enables you to set your profile up and take surveys for that you receive some money. With it, you can:
It permits you to speed shopping products and experiences or even watch movies & shows. Try now and get your first dollar straight away once you get into the app.
This app is geared but you may become a Gigwalker or a side hustler. If offers you a Flexible work schedule.
Whether you just need to make a few extra bucks or want something real, with Gigwalk you become so flexible and pick when, and how much, you want to work.
It is possible to make use of the app's built-in map feature to discover gigs near you. Gigs may contain matters such as simply running errands, walking your dog, or piecing furniture together for a neighbor.
Try GigWalker Now on Playstore
Try GigWalker Now on Apple Store
This is another great survey app that allows you to access surveys about once per week. With this app, you obtain rewards you may use from the Google App store.
You will answer quick surveys and make Google Play credit with Google Opinion Rewards, an amazing app created by the Google Surveys team.
Getting started is easy. Download the app and answer basic questions about yourself.
The surveys are usually pretty short.
Try Google Opinion Rewards Now
Also Read: Absolute Best Ways to Monetize Your Blog or Website 
Letgo is an app that helps make secondhand buying and selling super easy by making it quicker, simpler, and more fun. The app now has over 100 million downloads and hundreds of millions of listings. Letgo is the biggest and fastest-growing app for buying and selling besides apps like Etsy or Wish.
The app employs artificial intelligence and image recognition to both categorize and name items when they are listed by you. Once you post on the Letgo marketplace, you get it in front of buyers near you.
How To Make BIG Money on YouTube | How Much YouTubers Really Make 2020
Decluttr app enables you to sell specific kinds of things that you could have unused in your home. Decluttr is a fast, easy, and totally free way to sell anything from cell phones, tech, CDs, DVDs, games, and books.
You will get an instant valuation, then you ship for FREE and get paid! It is possible to utilize the app to find a product you want to buy as well. But when you sell, you're able to send those items to Decluttr and receive your money by deposit, Paypal, or Check. Simple!
Try Decluttr Now on Apple Store
15. Sweatcoin (It Pays to Stay at Home and Be Active)
Sweatcoin is an app that tracks your activity and that pays you digital currency
This app ostensibly turns out your measure counter to cash. It monitors your activity, after which rewards you with perspiration sheet.
You may spend it at the in-app store on services and goods, or you are able to contribute them as cash.
It's a simple way to make money only by walking on. Remember, the app doesn't give real money like on PayPal, or cash. It pays you through free credits to spend on a multitude of offers in the marketplace.
Sweatcoin is not a scam. It's completely legit! You will get paid for walking.
Also Read: Survey Junkie Best Review: Can you Really make $200 per month?
MyPoints is another platform where you can earn gift cards by answering surveys, shopping online, and watching videos. You can get a gift card by downloading the app, conducting a survey, or watching a video. Earn Points on every dollar you spend.
It is possible to later redeem the points to get Amazon gift cards or at many additional restaurants and retail shops. Additionally, you get $10 Bonus when you sign up for FREE.
17. iPoll (Paid Surveys)
This app provides you alarms once you are eligible to have a paid survey. It is possible to set your profile up beforehand, then get alerts for surveys that you can qualify.
You may also conduct product reviews, become considered described as a secret contributor, or examine advertising.
You are going to receive money, and do whatever you want with it. You can do it anywhere, at home, in the office, at the beach, on a walk.
With the Fluz app, you shop at your favorite stores and earn cashback from the same purchases. Fluz works hard and makes sure to get you the best rates. Furthermore, you can even earn from friends.
When your invites earn cashback from their purchases, you earn some percentage of it, instead of the one-time bonus, it's an ongoing income. Isn't it cool?
What's cooler is that when your invited friends invite their friends, and their friends invite their friends, your network grows and your income adds up.
19. Money-Making App #19: Mercari (The Selling App)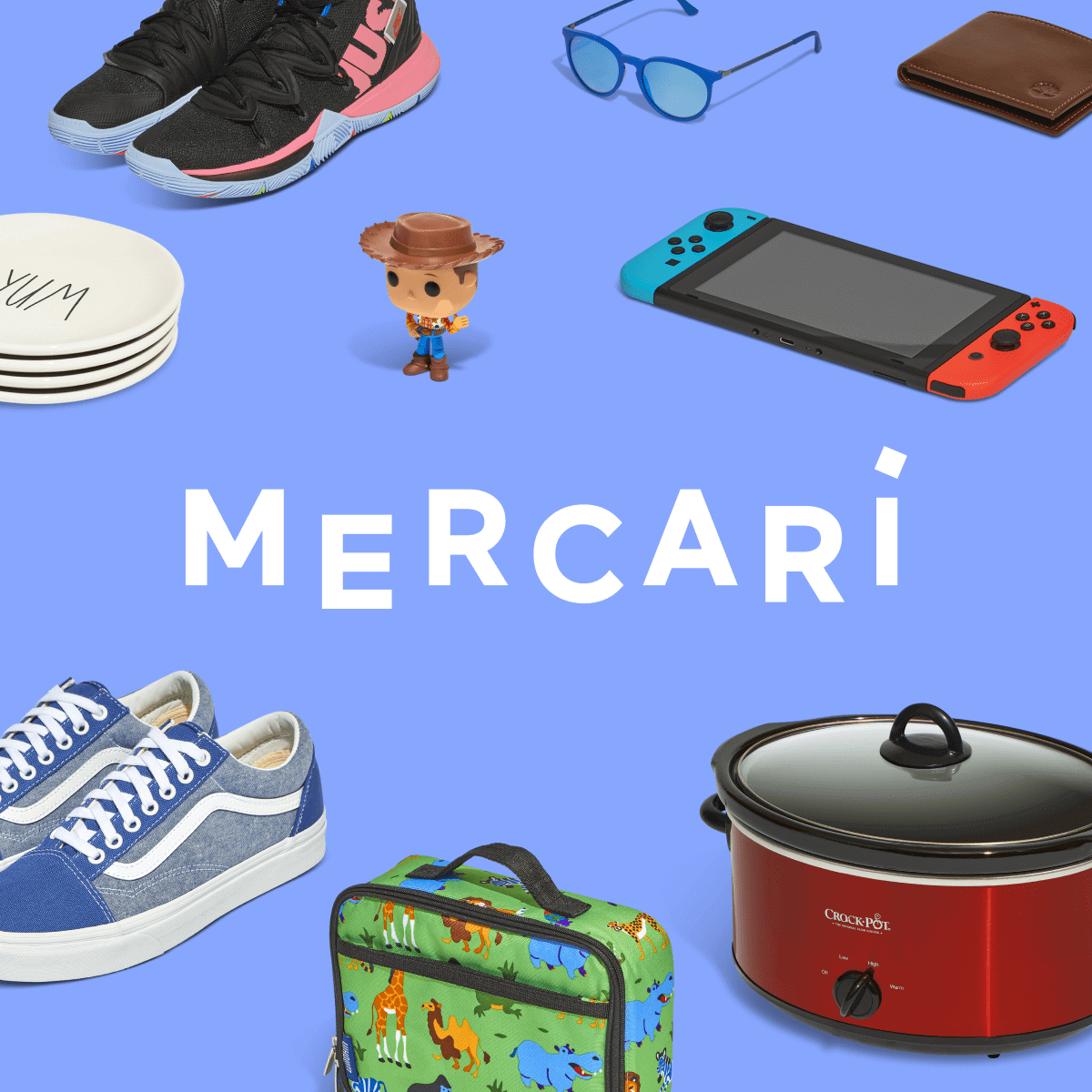 The Mercari app to sell clothes online has been established for a number of years and has over 15 million users all over the world. This particular app is very useful if you want to sell clothes or toys at a lower price because it has a plethora of features that allows its users to make profits when they sell their clothes.
The particular app is based on the idea that all one needs to do to succeed is to put up a few photos, choose from a number of fashion styles, and set a selling price.
In order to use the Mercari app to sell clothes online, you will need to sign up and begin using the service. You will be required to provide your name, email address, and the type of company you are running as well as your contact information.
Once you have given your personal information, you will be able to register and create a new account for your company.
Your first step in using the app is to select the colors of your shirts and select the design you wish to go with.
You simply pay a 10% commission once your purchase is complete. This is an excellent spot to get any product you have around the web.
Also Read: Amazon Dropshipping – How I make $25 PROFIT on ONE Product (Revealed)
Many programs online today have this particular specific offer that provides you cashback for shopping or dining in restaurants and much even more.
Mobee App is really just a shopping program that makes you get money to shop online. You receive points for every assignment. You can shop at grocery stores, in a restaurant for dinner.  Once you arrive at the payment limit, you can get the payment as cash or gift cards.
When creating your profile, you will provide info about gender, birthdate, zip code,  ethnicity, level of education, marital status, how many children and household income.
Mobee was downloaded over 100,000 times, so download it now too.
Worthy Bonds make a fixed rate of return of 5 percent and also the price of this bond is $10. Buy as many bonds as you see because you accrue interest, and enjoy. Bonds possess a word however might be cashed out at any time.
Worthy Peer Capital, a Worthy Financial company, invests bond sale profits into secured business loans and into public and private pensions, including property.
Investors can select from investment decisions, scheduled purchases, and sometimes maybe auto-investments based on purchase roundups.
You have full control over how, when, and how much to invest.
Worthy Bonds is an investment platform that brings money to small businesses. Being an investor, you can obtain satisfaction and gratification by investing in the company's bonds. That is because your budget will encourage businesses. More important, Worthy Bonds provides a nice rate of investment yield.
If you would like to buy small businesses but don't know where to start, Worthy Bonds could be the perfect platform for you. You can purchase Worthy Bonds and have a 5 percent rate of interest.
Besides supporting smaller businesses and earning interest, you will get yourself a service from Worthy Peer Capital. Additional added benefits of buying the bonds consist of high liquidity, flexibility, and you can withdraw your hard-earned money anytime you'd like.
With Worthy Bonds, you are able to put your money to use. Worthy earned revenue worth $1,000,000 in the first six months of its own operations. The sales appear to be promising.
OfferUp is a free site that allows you to sell personal items, ranging from clothing, instruments, to furniture and books. There is no fee to list.
This local marketplace allows you to market your products. OfferUp allows you to ship within the United States if you wish to reach a wider audience. Register and take a photo of your phone, car, sofa, or another item you are selling.
After you have added a title, description, and price, the app will allow you to post your listing and communicate with buyers. You can then ship to the buyer or arrange a meeting.
Be over age 13 to use the app;
if you're under age 18, you must have parental supervision;
You need a smartphone.
Sellers can ask for cash payment. If they want to pay through the app, everything goes through Stripe, which charges the processing fees.
Payment methods: Cash, or deposit to a bank account or debit card.
Pros: Listings are easy to create and quick to sell. Cash sales will pay you immediately. To get an idea about the trustworthiness of a potential buyer, you can view their reviews and ratings. OfferUp will provide the label and shipping costs if you ship your item.
Cons: Buyers must be met in person by you and transactions must be handled. For shipments, sellers must pay a 12.9% or a $1.99 service fee.
Simply download the app, sell nearly anything.
Perk Pop Quiz is an absolutely completely free program that is readily designed for Android and IOS apps. Answer trivia questions out of the phone about movies, Science, Math, Anatomy, State Capitals., popular shows (e.g., Big Bang Theory, Game of Thrones, Walking Dead), and you will be given points.
The more questions you answer correctly, the more points you'll get. You'll nevertheless be granted points for attempting if you never answer any questions accurately.
Once you get started using Perk Pop Quiz, you are going to have the option of answering a few questions.
An ad will be displayed for about 30 seconds prior to getting an opportunity to answer each group of questions. This is how the company earns its money. Advertisers pay Perk to put such ads on the platform.
Payment Ways: redeem points as gift cards, cash deposit to Bitcoin, or even pay pal. It requires no less than 1,250 points until you may redeem your prize. The company says it pays over $1 million in rewards given out each month!
Note: you even earn more points when you beat your friends playing fun trivia games.
With this app, you also usually take pleasure pop quizzes.
This app would make it easy to earn cashback. You connect it to your debit and credit cards, spend because you normally want, earn points by shopping.
• You will earn reward points every time you shop through the Drop app
• Reward points as gift cards such as Amazon, Gap, Kobo, Sephora, Best Buy, Foot Locker, and much more.
If you refer to some friends, you will earn even more points when they join Drop.
Most people have a car. Well, Turo is the AirBnB of cars in the sense that Turo allows you to make money with your car while you are not driving it by renting it to people. Turo checks and validates each driver and car owner before they can rent from their platform.
You as a car owner sets the car's price, location, and other information. In brief, Turo is a rental marketplace where car owners make extra money by renting out their vehicles and improving the adventures of other travelers.
Also Read:How to Make Big Money Online in ONE Day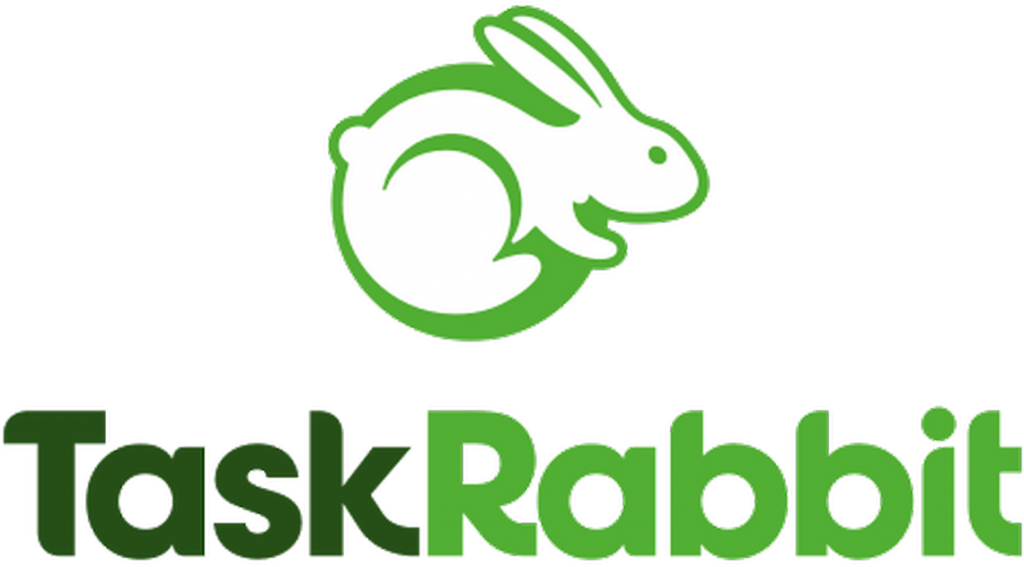 If you should be interested in getting money from completing simple jobs near you, have a look at Task Rabbit. You may make money for completing such specific things for your own neighbors, you may cash out your money.
You can pick your Tasker by reviews, skills, and price.
You have the flexibility to schedule when it works for you, as early as today.
you can also chat, pay, tip, and review all through the Task Rabbit platform.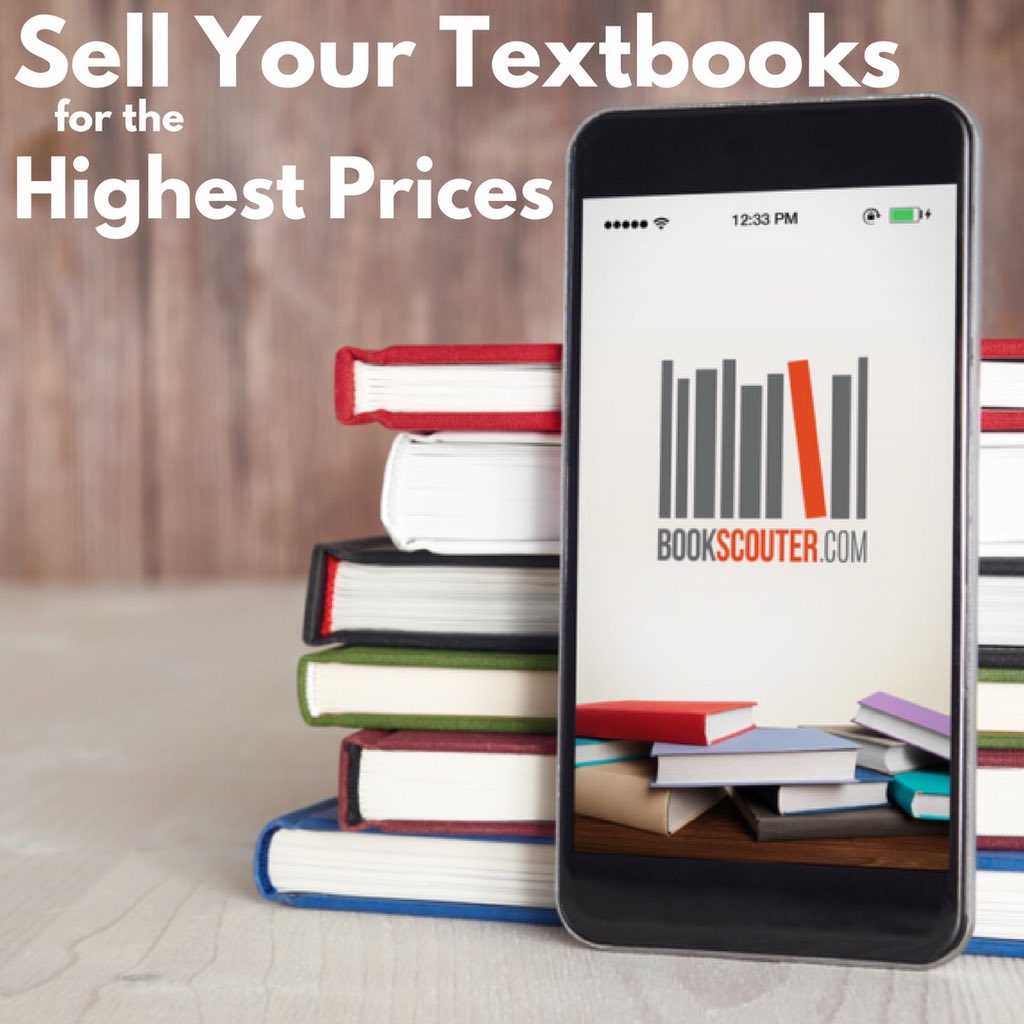 Bookscouter is a website that allows you to Buy and Sell your textbooks for the best price. Apply your phone's camera to snap an image of the ISBN of this book, and you're going to notice a price range for your book.
This really is an excellent app if you'd like to save some money on expensive new books or to get rid of your unused old books and earn money in on your own college books.
Additionally, you can even go find invaluable books in garage sales and thrift stores and come back to sell them on Bookscouter.
Snapwire is a lifechanging app that allows you to earn money from your own photos you took because they will sell it to agencies, enterprises, and big brands. This photo selling app has close to 1 million creators worldwide already and allows you to earn passively since you provide photos to organizations for some money.
Use your high-quality camera to generate extra-income with this app.
Try Snapwire Now on Apple Store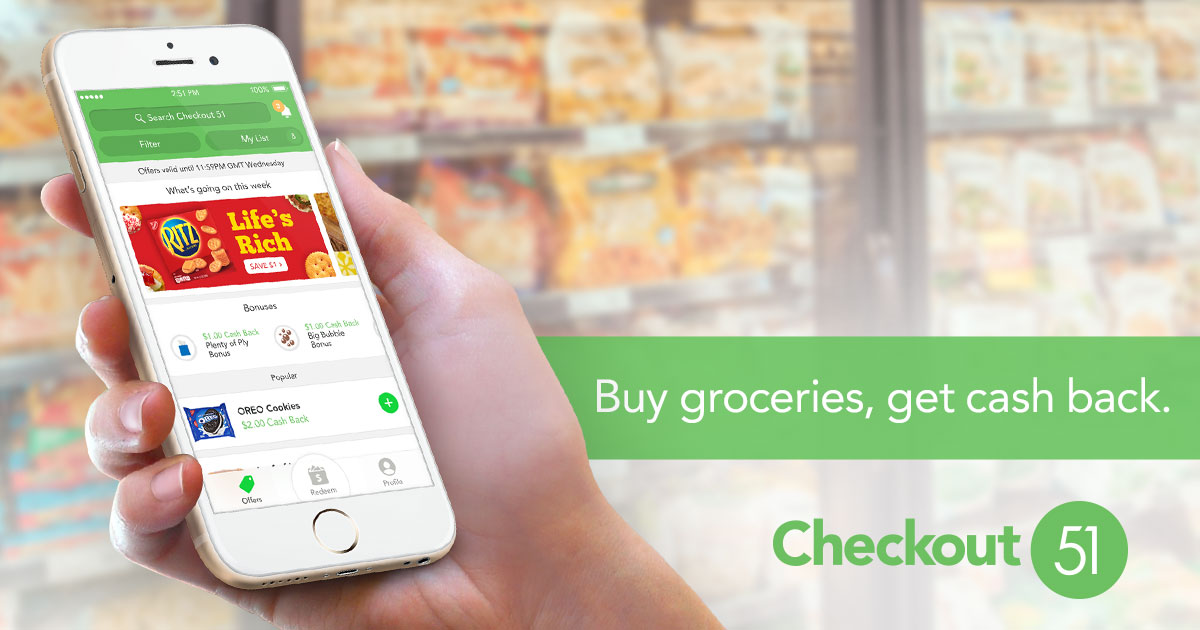 That is a coupon and also a cash-back app. It is a great way to earn some cashback on the things you buy every day anyway.
It permits you to get coupons prior to going food shopping. You can make use of the app to make cashback once you get your favorite brands such as Loreal, Nestle, CVS, P&G, Unilever, and more.
What's even better is that it now gives a cashback on gas. "Save at the pump every time at over 5,000 participating gas stations".
Try Checkout 51 Now on Playstore
Try Checkout 51 Now on Apple Store
How To Make BIG Money on YouTube | How Much YouTubers Really Make 2020
With Qmee app, you can earn cash by sharing your opinion via Qmee surveys. You will get in return the best coupons and deals from brands you love. You can redeem your rewards at any time via PayPal and there's no minimum cash-out amount.
If you share Qmee with your friends, you can earn more rewards!
So the benefits are both ways since you can Earn Cash by:
– Answering surveys
– Sharing it with friends to make even more.
But also to Save Money by:
– Getting great coupons, deals & offers
– Saving money on your favorite brands while you shop
Even better, you can install the desktop browser extension to earn cash rewards when you shop and search for things on Google, Amazon, eBay and other big sites. Available are also webcam surveys if you want to take part.
Related: The 12 Best Video Editing Apps 
Just like Uber, you need to be a driver on Lyft to earn money. And the criteria of Lyft are rigorous such as:
Applicants must be 21 years of age or older (no exceptions here).
Have had a valid driver's license for at least 1 year.
Have a Clean Driving Record.
Pass a criminal background check.
Be insured on the vehicle you intend to drive. If you qualify, you can use this app to provide rides and make serious money on your spare time.
Also Read: 57 Best Work From Home Jobs for Entrepreneurs 
This app is comparable to the others who give attention to surveys but also allow you to earn money by seeing movies and completing other small on the web tasks.
This program is also available as a free download to the Google Play Store. But is it possible to make money with the Money Machine app?
This program is supposed to offer you a fresh exciting way to make money.
I've reviewed a lot of programs that promise to make you money, also certainly will admit this app is just OK.
It has now 5,638 downloads, also it contains 3.7 stars on Google Play.
I am going to be fair and say these kinds of programs are normally not as profitable as other styles of making money.
These programs are excellent for individuals who like installing programs, doing polls, and even watching videos.
These apps allow one to generate some extra spending cash at precisely exactly the exact same moment, and who does not enjoy a little additional spending cash?
As soon as you're able to complete unique kinds of offers, you will be notified by it. After that, you can move the rewards for the Paypal account as cash.
Upwork allows you to discover gigs, apply for them, and make money as a freelancer. The list of things is very connected to the digital from a digital assistant, web designer, translator, even drop shipper. Using the app, you can receive notifications of job openings and much more.
It's good to build some initial income and experience as a beginner but then build your own empire.
With the app, you earn tokens as you play and save them up to be redeemed for gift cards from over 30 major brands and retailers around the states.
This app provides completely free games that allow you to earn and redeem money. It is possible to redeem tickets that you simply just win for sweepstakes entries, magazine coupons, gift cards, and much more.
It is an app that allows you to shop to save your self money-back. Use Ibotta points for buying your favorite brands. It is also possible to earn by connecting the store loyalty cards into the app or sending your receipts into this app when you go shopping.
You may cash in your cashback through PayPal, Venmo, and more.
The way it works is that you browse offers in the Ibotta app before you shop in-store, or start with the app when you shop online, then you submit your receipts or link your loyalty accounts and earn the cashback.
Also Read: How to Make Money on TikTok (Best Videos)
With Field Agent, once you join, you become an agent. Your goal is to provide businesses with retail audits, mystery shops, market research, and digital product demonstrations. This helps organizations better manage their consumers. You could answer questions or simply take surveys.
When you join Field Agent, you have the chance to:
 try new products (for free!)
 give your opinion on products and stores
 influence how businesses serve buyers like you.
Try Field Agent Now on Playstore
How To Make BIG Money on YouTube | How Much YouTubers Really Make 2020
Shopkick is an app that rewards you for shopping in-store and online. You can earn reward points called "kicks".
Make use of the Shopkick app on your favorite shops, including Walmart and Target.  By submitting a reception after you go shopping, you earn points.
Shopkick points can be redeemed for a wide selection of free gift cards for Amazon, Target, and much more.
Try Shopkick Now on Apple Store
If you shop online, then you should download this app on your phone. Earny app allows you to never leave money on the table again. Earny will find ways for you to save & make money from start to finish.
No need to look for promo codes or browse the web for new deals. Based on your past purchase behavior, Earny works for you before and after you shop, to make you never overpay anymore online and get some of your money spent back.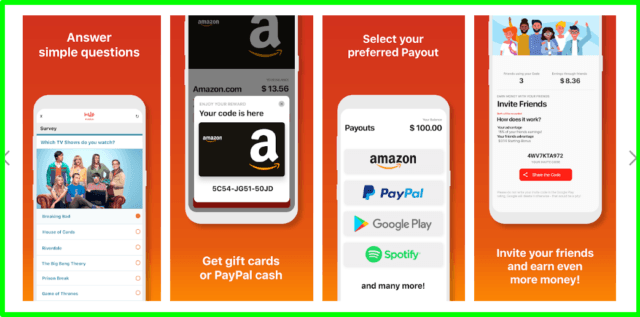 Poll Pay is a mobile app that gives you aid surveys to complete in exchange for cash. Available for both iOS and Android, the app makes it possible to earn money with surveys, so it is not a way to make a full-time income online.
Once you join, you will receive several surveys available daily and you can get paid via your PayPal account.
Get Poll Pay Now on Apple Store
Zogo is an app on IOS and Playstore that helps you to learn financial literacy and get paid while doing it. You can pick from a wide list of gift cards and as you advance in the app through learning modules, you will earn many pineapples that you can exchange for gift cards of your choice.
I am quite impressed with the quality of the lessons and they are broken into easy, bite-size modules that prevent the general creeping-boredom, making it easy and quick to complete a lesson.
The app will teach you a lot about economy and finance, it even has daily update quizzes. And you do all that while making money.
Fiverr offers gigs in more than 200 categories such as animation, programming, content writing, and video editing.
It's simple:
Create a profile to highlight your expertise and become a "seller".

Post the gig that you are offering. This will include pricing information and a description of your services.

 

Clients, also known as "buyers", can click through to place orders.

Once the job is completed, you'll be paid.
Fiverr gives sellers levels based upon their performance. You'll get more "extras" as you rise up the tiers, such as faster delivery times.
Payments: PayPal, direct deposit to a bank account, or credit to a Fiverr Income Card (a pre-paid card). You may have to withdraw a minimum amount depending on the option you select.
Pros: Buyers will come to you, so you don't need to worry about finding them. You can also make tips.
Cons: Fiverr will take 20% of your earnings, tips included, and there is a standard 14-day wait period before you can withdraw funds after you've completed an order (kinda sucks)
Wikibuy allows you to get better online deals and cash rewards to make more money. You can shop online and in stores at the lowest prices.
Once installed on your browser, the database links you to eCommerce stores that offer the best deals and offers for your purchase.
Wikibuy's mobile app allows you to scan barcodes to find stores that sell the same product for a lower price. It automatically adds coupon codes and credits you for purchases on sites such as Walmart and eBay.
Features and Benefits
Browser Add-On:

Wikibuy's browser extension automatically scans thousands of websites in order to find the best prices and deals for you.

Mobile App:

You can also download the iOS and Android mobile apps from it to scan barcodes, find the best deals, and shop on the go.
Pros
Wikibuy can also help you find the best promo code for extra cash savings at checkout.

It provides information about retailers that offer bonus rewards.

Wikibuy will notify you when the exact same product is on sale at a different website.

100% free to use.
Dosh is the best way to earn cashback with your linked cards. It's a cashback app that offers cash back at certain stores and restaurants for every purchase made with your linked card.
Dosh allows you to earn money while shopping, dining and traveling. Just download the app and register your card. Cashback earned automatically increases in your wallet.
Dosh works with over 100,000 partners who can help you get cashback quickly. It is a safe platform that does not sell or store credit card information.
Features & Benefits
Bank Transfer –

You can transfer the cashback to your bank account, or via PayPal if the cashback amount exceeds $25.

Earn from Fuel –

You can earn handsome cashback if you own a car.

Once you have linked your first credit card to the app, you will automatically receive $5 in your wallet.

You can get a lot of cashback when you shop in-store

Dosh offers a $5 referral bonus
Payments: You can also transfer the cashback to your PayPal Account.
Capital One Shopping updates products with real-time coupons codes so that your online orders might be less expensive than you thought.
A universal product search will show you the lowest price for an item amongst its competitors. When you wait for a high-ticket item to go on the market, price drops may also be available.
It gives you cash back for purchases such as 20% off Office Depot office mask products, 11% when you buy three months of Rosetta Stone, and 6% cashback.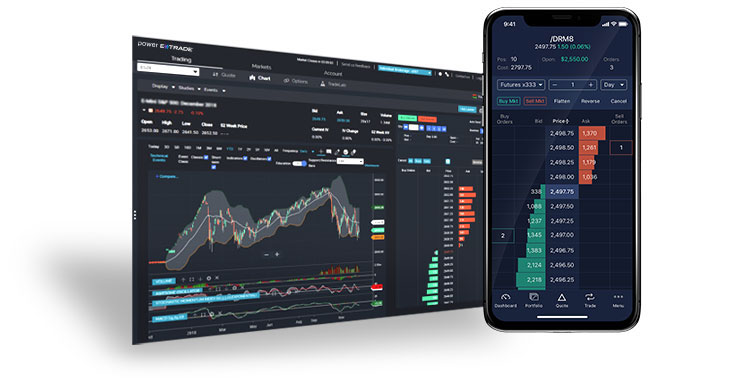 E*TRADE  charges no commission and there are no account minimums for all its investments.
You can track markets and trades online, as well as research investments. There are plenty of resources available to help you improve your skills. The app makes it easy to stay connected while on the move.
You can manage cash and pay bills. You can also invest in stocks or mutual funds and keep up with breaking news.
Bonus Apps
Unbabel (for Translators)
Duelit (Earn while Playing your Favorite Games)
StepBet (Achieve your fitness goals by putting real money on the line.)
Ibotta (Best for earning cash back on grocery shopping.)
HealthyWage (Earn up to $10,000 while losing weight.)
Additional Videos on Best Apps to Make Money Online
Here are additional popular videos that will show you some of the best apps out there you can use to make money online. Enjoy
1. Biaheza: I Spent 8 Hours Using Money Making Apps
Biaheza sits down for 8 hours and tests the whole concept of making money online through apps on your phone. This is the most honest video on money-making apps out there.
2. Kevin David: 5 BEST Apps To Make Money From Your Phone
Kevin claims that "Making money online from your phone has literally never been easier than it is today.". He knows a lot about making money online, so watch and decide for yourself.
FAQs
Why this list?
Although there are many great apps on the market, I only selected free apps that can be very useful for those just starting out. When you're trying to make money, no money to pay to get in.
These apps are not only free to download but also have good reputations and ratings, check them out in stores.
These apps provide a variety of opportunities to make more, by playing games, investing, fitness, shopping. When you make money, even the investment apps offer low-cost or free services.
They also have excellent reviews from real users.
How can you make money using apps?
You can earn extra cash by using some apps, such as secret shopping and surveys. Other apps can be connected to your account so that cashback is possible for purchases.
You can also invest with very little money using other apps. These apps are great for learning about investing and starting your journey to growing your money.
Conclusion
We have just covered 50+ amazing money-making apps and websites (with bonuses) that you can use today to make money online in 2022. There are so many apps to make money online these days, you just have to try and find the ones that work for you.
That is why I'd ask you to save this post, so you come back every time to try a new app.
Do you agree? Do you disagree?
What other ideas can you add to this list that I may have not mentioned? Please leave in the comments below.
I'd like to grow my readership. Can you help me out by sharing this blog post?
Also Read:
The 12 Best and Powerful Video Editing Apps for iPhones and Android
Best Free Paid Surveys Websites to Make Money Online
57 Best Work From Home Jobs for Entrepreneurs 
How To Make BIG Money on YouTube | How Much YouTubers Really Make 
How to Make Money on TikTok (Best Videos)
How to Make Big Money Online in ONE Day
Absolute Best Ways to Monetize Your Blog or Website 
Amazon Dropshipping – How I make $25 PROFIT on ONE Product (Revealed)
Survey Junkie Best Review: Can you Really make $200 per month?
Leadership: Definition & Best 10 Leadership Qualities of a Great Leader 
What is Entrepreneurship? Best Entrepreneurship Definition and Powerful Entrepreneur Quotes