*We strive to help you make decisions with confidence. This post and site may contain affiliate links, which means we may receive commissions if you purchase through links provided (at No extra cost to you). Our opinions are our own.
You probably already know what United Airlines is but are you aware of how their different fare classes work, what is their baggage policy, and all of their extra fees? probably not.
In this United Airlines complete review, you will learn everything you need to know about the flight company in 2021, from its history, unbiased reviews, competitors, customer service, how the fares or ticketing works, and more before you book your next flight with it.
United Airlines is such an iconic brand that over decades it has begun to occupy an essential place in the lives of its customers and employees.
Used by millions of travelers for both business and leisure trips, United Airlines is among the most preferred airline companies to book.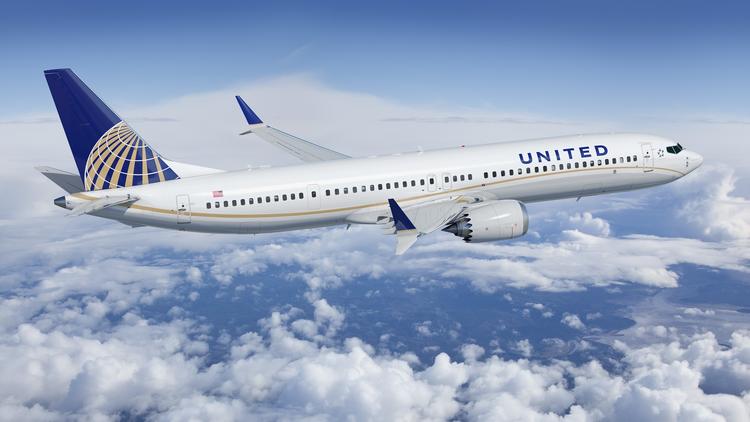 IMPORTANT:
1. Somewhere in this guide, you will have a video tutorial showing you tips and things you need to know to make the best use of United Airlines, so READ UNTIL THE END!
2. We will also present you with a powerful search form that you can use to find the cheapest flights and hotels from anywhere in the world fast and easy.
Let's go over why that is the case United Airlines is a popular airline, and what you should be aware of before you book with United Airlines in 2021.
United Airlines Ultimate Review 2021
What is United Airlines?
United Airlines is the 3rd largest airline on earth, measured by fleet size and route system. United functions a national and international route network, using an extensive presence within the Asia-Pacific region.
Regional service is operated by independent carriers under the name United Express.
United was created by the amalgamation of many airlines in the late 1920s and also the earliest of these being Varney airlines, which was founded in 1926.
On their website, it claims its mission is:
"… treating diversity and inclusion like a core leadership competency, taking diversity well beyond compliance. The goal is for leaders to create a culture where acceptance and appreciation of everyone is the norm and each employee is comfortable bringing their full selves to work.

Our mission is to create an inclusive work environment, characterized by dignity and respect, that empowers every employee to serve the global marketplace and contribute to our success."
Its vision is:
"to become recognized as an airline where: leaders embrace diversity and inclusion as a business advantage, employees feel highly valued, are actively engaged and are treated with dignity and respect and customers value our inclusive approach to delivering flyer-friendly service."
Its Shared Values are:
"We Fly Right": On the floor and in the air, we take ourselves to the highest standards in safety and dependability. We earn trust by delivering our commitments daily and doing things the right way.
"We Fly Friendly": Warm and welcoming is that we are.
"We delve Together": we respect every single voice, speak openly and frankly, make conclusions together with facts and compassion, and observe our journey together.
"We Fly far beyond": With a vision to triumph, a devotion to excellence, and fire for staying a step ahead, we are unmatched in our driveway to be the best.
How does United Airlines Reservations / Ticketing Work?
United's fare types are pretty ordinary for a large U.S. carrier. However, with stiff competition in a lot of cheap airlines, United introduced a Basic Economy plan.
Handy for people who travel light, this low and restricted fare does not include any or checked bag.
Here are the different plans United offers:
Basic Economy (most restrictive)
Pre-assigned seat before boarding
Family or group seating not possible
First checked bag costs an additional $120 (round Trip )
Up-grades not accessible
Changes or refunds not allowed
Economy (normal )
Seat choice at the time of booking (if accessible )
Customize your own booking with other alternatives
Economy (Flexible)
Refundable ticket (topic to change/cancellation fees)
Seat selection at Time of booking (if available)
Customize your own booking with Different choices
Spacious, larger seating with additional legroom
Complimentary food and drink
Customize your own booking along with Different choices
Business
Spacious, bigger seating with additional legroom
Increased dining room with complimentary food and beverage
The availability of cottage classes is dependent upon the plane and path form. We've also covered the method that you are able to upgrade to business or first class on United Airlines.
Also Read: The BEST Car Rental Services and Companies in 2020 (with Reviews and Details)
United Airlines Flights Status
To find your United Airlines flight status:
Open the website: united.com
Click on the tab "Flight Status", then enter your information
Click "Search" to see your flight status.
United Airlines Reviews 2021
The reviews vary depending on the site you visit.
From consumeraffairs.com with 2,065 reviews
"United Cares. If there were 10 stars I would give it to United. They got my son on a plane so he was not stuck in the airport overnight. He flew in from Managua on American Airlines and because they had cancelled so many flights he was stuck in DFW.

He had a ticket the next morning on United Airlines. He went over to the United Club lounge to wait until they closed and then he was going to go sleep at the gate and wait for his 5:00 am flight." — J of Agoura Hills, 5 stars

"United Airlines is extorting families for money just to be able to sit together on their flights. When I purchased tickets for an intl flight, I chose basic economy because the price for the upgrade on 3 seats was over $1300 more than the already expensive tickets.

The basic economy said it doesn't include checked baggage and you can't choose your seats. I knew that I would be checking baggage, but I also knew that checking baggage doesn't cost anywhere near $1300, so I didn't choose that option…. "–  Shari of Orlando, 1 star
From influenster.com with 36,867 reviews
"My go-to airline whenever I need to leave the state ASAP. Thank you so much for the friendly service will be returning again soon"– Jenny T., 5 stars

"The plane was extremely small, not very clean and didn't have any refreshments. I wouldn't use them again due to that experience."– Monique R., 1 star
From trustpilot.com with 541 reviews
"I was skeptical after reading these reviews AFTER I already booked the flights. I was hoping for the best. Unfortunately, while on vacation my mom broke her knee cap. Totally stressed on how we were going to make the flight as comfortable as possible for her to get home to have surgery. United was wonderful.

Allowed me to see the plane before anyone boarded and let us pick our seats. They helped assist her on & off the flight & made the situation as less stressful as they could. We are very thankful!!!"–Tori Sermersheim, 5 stars

"This is the worst airline I ever flew. They would not even give you an extra plate. My next flight would be other airlines, not this cheap a$s ba$turds with poor customer service"– Baraka Malipula, 1 star

"I wish there is someone interested to buy the whole United Airlines, for example Lufthansa and bring hope for them. Until then, I will not use them ever again. What was so bad? Everything, from the check in to service, food, plane condition"– MT, 1 star

"We've had great luck with United. Most of the time, their customer service has been very good when it comes to booking and servicing flights. We have had fees waived by nice agents, and we have had mostly on time flights. Their travel points program is great."– Amy Keesee Freudiger, 5 stars
As you see, experiences are different from one to another, so yours might be different.
But there are things you should be aware of:
1. United Airlines loses children.
3. Apparently, United Airlines also break guitars.
Some customers are just a bit too much and too demanding. Watch this YouTube video and analyze the situation for yourself.
[embedyt] https://www.youtube.com/watch?v=RDavGhFaUfA[/embedyt]
Suggested Read: Best cheap flights and hotels finder (powerful)
United Airlines Customer Service Phone Number, Live Chat & Social Media
United Airlines Customer Service Phone Number: +1-800-864-8331.
The phone number has 24–hour access.
Does United Have a Live Chat?
Yes, but in the form of a Virtual assistant. You can chat with a virtual assistant for common questions before getting transferred to an agent.
United Airlines Virtual Assistant/Live Chat: To access the customer chat page, click HERE, then click on "Chat with US".
United Airlines Social Media Accounts
If you want to know more about the company or want to reach them use their social media as well.
Related post: Google Flights Best Review 2020: To find Cheap Flights, Use This Trick
United Airlines Login and Check-in
To login, visit united.com and click on "Sign in". Enter your login info and validate it.
To check in on United Airlines:
Open the website: united.com
Tap on the tab "Check-in"
Enter your information (name and confirmation number) and validate it.
United Airlines App
To download the United Airlines app:
On the Apple store (with 2.8 million ratings and 4.7/5 Stars), visit: Click Here
On Google Play Store (with 10 million + installs, 37,000+ reviews, and 3 stars) visit: Click Here
On Amazon (with 2,500 ratings, and 3.4/5 stars): Click Here
You can download the app anytime.
Suggested Read: Best cheap flights and hotels finder (powerful)
How to Make Money as a United Airlines affiliate with United Vacations Program?
If you become an affiliate to United Vacations, you'll be able to earn a commission for sales generated through your internet site, while supplying a very important resource for your readers, increasing your revenue.
You basically offer exceptional vacation packages and experiences to people and get rewarded.
About United Vacations
With over 250,000 hotels and 10,000 activities in over 400 destinations in the United States, Canada, Mexico, the Caribbean, Central America, South America, Europe, Asia, Australia, and the Middle East, it allows for sure to provide a multitude of destinations to your customers.
It is also possible to earn MileagePlus bonus award miles along to credited flight miles when you get the vacation package.
Benefits of the affiliate program:
Commission starting at 2% each purchase, with opportunities to get additional based on functionality
Average sale over $2,900, which is about $60/sale.
30-day activity cookie lifetime/period
Access to a variety of text links and banner advertisements, updated regularly that you can use to connect to various pages throughout your website to maximize conversion
It allows you to receive weekly email newsletters with the latest offers, incentives, and advertising tips
They have a dedicated affiliate staff will work with you to assist better serve your clients, drive more sales, and improve conversion
United Vacations has teamed up with Impact Radius (so you don't apply directly through United) to give affiliates with dependable third-party tracking, real-time reporting, and monthly commission checks.
Click here to sign up and start earning commission today.
Also Read: Best Car Rental finder (you can use worldwide)
Best cheap flights and hotels finder (powerful)
United Airlines Flights Competitors
United top airlines competitors include:
JetBlue Airways
Southwest Airlines
Delta Air Lines
American Airlines.
How To Save money with United?
United Airlines miles are among the best to collect and redeem for both domestic and global trips.
It's possible to book one-way awards with United miles (without the stopover). This really is fantastic if you wish to mix and fit miles to get a particular trip.
For instance, you can fly into Asia with United miles and fly back home with another company such as American Airlines miles.
If you reserve a worldwide round-trip with United miles, you can add a stopover or even get a completely free ticket.
With all, the Star Alliance flies to 1,329 destinations in 194 countries! It is very difficult to get to an airport where Star Alliance doesn't fly!
United Airlines also has partnered with other airlines (out the Star Alliance), including Aer Lingus. This means you can redeem your United miles for travel on airlines.
This really can be really a big deal because you can use your United Airlines miles to fly almost anywhere on earth, including places that United Airlines themselves usually do not fly.
Where Could United Airlines Miles Take you?
Almost anywhere! You can actually use United miles to fly on:
United Airlines flights to United Airlines destinations
United is a part of the big Star Alliance, a partnership between 28 members. Among them, you have Adria, Aegean, Air Canada, Air China, Air New Zealand, ANA, Asiana, Austrian, Avianca/TACA, Brussels Airlines, Copa Airlines, Croatia Airlines, EgyptAir, Ethiopian Airlines, EVA Air, LOT Polish Airlines, Lufthansa, Scandinavian Airlines, Shenzhen Airlines, Singapore Airlines, South African Airways, Swiss, TAM Airlines, TAP Portugal, Thai Airways, Turkish Airlines, United Airlines, and US Airways.
The ideal method to see how United and also their Star Alliance partners fly would be always to use the Star Alliance route map.
You could go to the site of each partner airline and observe at which they fly, but with 27 partners and over 1300 destinations, you might not have enough time to do it!
Related post: Hotwire Best Guide: Don't Use Hotwire Until You Read This
Additional Tips to Save Money
Use the Military Veterans Advantage Discount. For more info click HERE;
If you are not in the military and are just a regular member, join the MileagePlus program; You can then use your miles for travel, dining, shopping, and more.
For Seniors ( 65 and older), use Senior discounts;
What are the Best United Airlines Credit Cards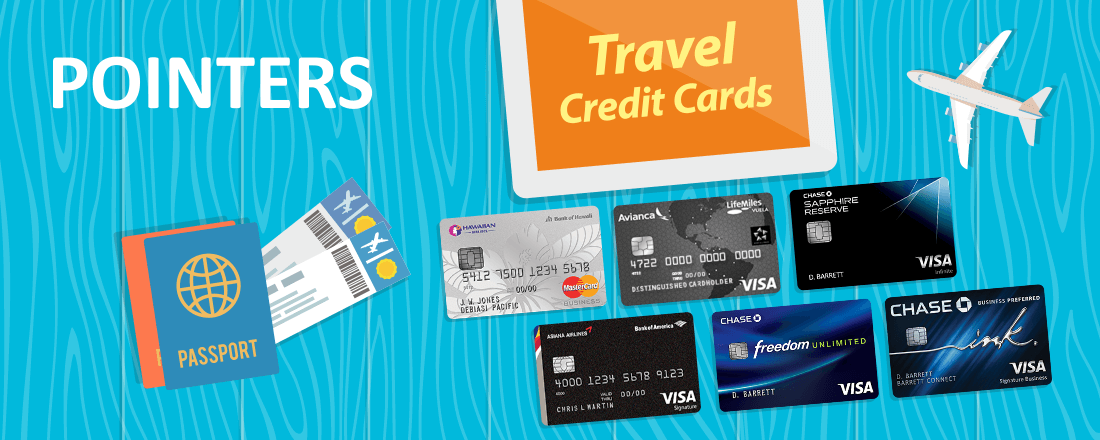 United MileagePlus frequent flyer application can be one of the very rewarding, and many passengers turn into their own credit cards to earn miles alongside other travel benefits.
If you are a United flyer, you should be considering any of the greatest credit cards.
There are several United credit cards to fly with. Among them you have:
United Explorer Business Card. Annual fee: $95
United Explorer Card. Annual fee: $95
United Club Card. Annual fee: $450
Chase Sapphire Preferred Card. Annual fee: $95
Chase Sapphire Reserve. Annual fee: $550
Ink Business Preferred Credit Card. Annual fee: $95
The Platinum Card from American Express. Annual fee: $550
Citi Prestige Card. Annual fee: $495
Even the United Explorer Card includes more than enough perks and rewards for United flyers to justify it has $95 annual fee. Earn 40,000 bonus miles when spent $2,000 on purchases at the initial 3 months your account remains still open.
Plus, earn an extra 25,000 bonus miles once you invest 10,000 complete on purchases in the very initial 6 months your account is opened.
The United Club Card offers nearly all the perks and benefits of owning status. It also offers rewards for spending all purchases.
You can earn 50,000 bonus miles after you spend $3,000 on purchases at the 3 months from account opening.
The United Explorer Business card has been also an essential card for small business owners that fly United as it offers double issues on most of the most ordinary company buys.
Welcome bonus: Earn 50,000 bonus miles after spending $5,000 on purchases within the first 3 months of account opening. Plus, a bonus mile once you invest $25,000 total on purchases over the first 6 weeks of account opening
Therefore, the very ideal credit card option depends on your travel preferences as well as your own specific situation.
Also Read: The BEST Car Rental Services and Companies (with Reviews and Details)
Best cheap flights and hotels finder (powerful)
What is United Airlines Cancelation Policy?
United Airlines comes with a 24-hour flexible booking policy which enables the complete re-fund of a fare when a ticket has been canceled or changed within 24 hrs of booking.
As an instance, if you reserve a ticket onto United in pm, you need before 8 pm the next day to cancel the ticket and receive an entire refund.
So, there is no cost to cancel a trip ticketed within 24 hrs ONLY IF the booking was created at the very least a week before take-off.
United Airlines Baggage (Carryon and checked Bags) Allowance
For Carry-ons:
1 private item: FREE
1 carry-on: FREE (including Basic Economy Transatlantic flights)
For United Airlines Checked Allowance:
Max weight: 50lb (23kg) for several economy and business fares and 70lbs (32kg) for business and first-class fares.
United recommends that passengers test their official luggage fee calculator application to see luggage costs associated with their particular fare style.
Can I bring a Carry-on with United Basic Economy?
For Basic Economy tickets for flights that aren't trans-Atlantic, the limit is one personal item, no carry-on.
Passengers to a Basic Economy ticket who bring full-sized carry-on luggage to the gate will be probably asked to check their luggage and pay the related checked fee and a $25 gate handling fee.
Do United miles Expire?
No! United only announced that its frequent-flyer miles will no longer expire. United Airlines stated that its frequent-flyer miles would no longer expire after 18 months of no user account activity.
United Refund/Returns
Some items you purchase with United can be refunded. For more info, visit this page.
United Airlines Charity
United Airlines supports charities across the planet and around its primary hub locations. It tries to be a much sustainable airline encouraging charities and surgeries like Conservation International and Clean the World.
United additionally supports childhood projects, including Youth Advice with the goal of inspiring leaders. It recently donated $250,000 to support the disastrous Australian wildfires according to Ellen Degeneres.
How do Jobs with United Airlines work?
Visit the company website jobs.united.com/. Search for jobs available by country or other criteria.
Note: United Airlines Inc. employees make on average $73,760/ year. 
Salaries range are from an average of $43,536 to $130,014 a year.
Great Video Tutorial on How to Use Insanely Cheap Flights
I like this set of 21 travel tips, a YouTube Video from the VagaBrothers that shows you things you need to know to get very cheap flights. If you like, subscribe to their channel.
[embedyt] https://www.youtube.com/watch?v=eBxkYP-Cax0[/embedyt]
Also Read: Travelocity Best Review 2020: Don't Book flights until You READ THIS
Google Flights Best Review 2020: To find Cheap Flights, Use This one Trick
Conclusion
We've just covered most of what you need to know about United Airlines. Overall United is a popular airline with millions of users and a mix of customer experiences.
Their current focus appears to be on their top cabins, with their Polaris offering.
Bonus Recommendation: Cheap Flights and Hotels Finder worldwide (Powerful Tool)
Find the cheapest flights and hotels with this powerful search form. It compares from 728 airlines and hundreds of travel sites. Enjoy!
Everything begins with good searches. Safe Travels!
Sharing is Caring!
Have you ever used United to fly? What do you think of their service? Leave a comment below!
Also Read:
Travelocity Best Review: Don't Book until You READ THIS
Google Flights Best Review: To find Cheap Flights, Use This Trick
Orbitz Best Review: You need Read This if you plan to use Orbitz
Enterprise Rent-A-Car: History, Mission, Best Reviews, Everything you Need to Know
The BEST Car Rental Services and Companies (with Reviews and Details)
57 Best Work From Home Jobs for Entrepreneurs
213 Best Entrepreneur Quotes That Will Make You Successful 2020
Best Car Rental finder (you can use worldwide)
Best cheap flights and hotels finder (powerful)