*We strive to help you make decisions with confidence. This post and site may contain affiliate links, which means we may receive commissions if you purchase through links provided (at No extra cost to you). Our opinions are our own.
If you monetize or want to monetize your YouTube channel in 2020 and 2022, you need to know details about YouTube CPM. What does "CPM" mean and how does it influence your YouTube earnings? In this guide, we go over everything you need to know about YouTube CPM to improve your earnings.
We also go over different ways to make more money on YouTube besides ads.
Owning a YouTube channel does not have to be a hobby. It can also be a nice source of income if you take it seriously as a business!
YouTube CPM: Understand This and Boost Earnings in 2022
Exactly what exactly does CPM stand for?
CPM means "Cost per Mille", which translates to "cost per thousand". The CPM is the cost that an advertiser pays to advertise their video one thousand times, not the final amount you will receive.
Example: An advertiser may have a CPM of $4. This means they pay on average to show their ads to 1,000 people.
It is necessary to recognize that YouTube CPM is first and foremost defined by what an advertiser pays. Below is the usual formula for CPM.
YouTube takes 45% of Your Earnings
In other words, CPM is considered the amount of money that the advertiser needs to cover whenever their advertisement reaches 1,000 views.
Note that the cash goes to YouTube, not yo you directly.
The bad thing is that YouTube Adsense takes quite a lot.
You will be disappointed to know they take almost 50% of one's own earnings. But, this will not mean that you should quit.
There is still lots of money to be made in areas besides ads, from ways such as internet affiliate marketing online, YouTube multi-channel networks, and sponsorships.
First of all, before you get to find that your average YouTube CPM of 7.60 or more, you've got to be mindful that YouTube takes a cut of 45 percent on your own earnings. $7.60 becomes $4.18, $10 becomes $5.50, and $2 becomes about $1.10.
Also Read: Best Free Paid Surveys Websites to Make Money Online
57 Best Work From Home Jobs for Entrepreneurs 
Video Tutorial of How YouTube CPM Works (Must-Watch)
[embedyt] https://www.youtube.com/watch?v=p2t5jZRyxcE[/embedyt]
Now here is where fresh YouTubers make mistakes when projecting earnings: " They assume every perspective counts. As an example, you might think that one thousand views at a YouTube CPM of $5 and also a cut of 45% will get you 2.75.
This forecast would assume that for every view your video gets, an ad is shown to someone. It'd assume that every view is monetized. Unfortunately, that's not the situation.
Only a few of one's views will likely soon be monetized and sometimes the part can be disappointingly low.
Also Read: 57 Best Work From Home Jobs for Entrepreneurs 
3 Types of YouTube Ads
Pre Roll Ads: This is actually really just a note you need to see before these videos. In addition, they are sometimes very irritating because there isn't any choice to bypass it. Introducing them in a fashion, you'll be able to reach CPM of 3 -$8.
Mid Roll ads: which can be played at the middle of the clip.
Outstream video ads are exhibited inside the constrained ad space between pictures and different pieces of articles. They boast that the CPM rate of 4 –$8. Such ads are viewable as they have no arrangement.
Here are some reasons why some of your views do not Become monetized
Perhaps not many ad spaces are sold. Particularly if you're a new channel, there may not be adequate paying ad clients to serve an ad every time your videos have been viewed.
When audiences watch many videos they will only be shown ads some times for the sake of better user experience.
 If a viewer skips, it will not count as a monetized view.
Many YouTube users utilize adblockers that will disable ads for your site.
The amount of monetized views includes a big influence on what you're getting.
Your actual profits: eCPM/RPM
YouTube CPM isn't a dimension of what you're earning along with your YouTube videos.
There are two terms you need to be aware of: YouTube RPM and eCPM.
RPM stands for"revenue per mille", while eCPM is short for"effective cost per mille": Your revenue for 1000 views.
YouTube will not show you your eCPM (actual 1,000 views of the ads in the video). So if you are interested in what you're earning per 1000 views, you'll have to calculate it for your self.
Calculating the Revenue per Mille is somewhat catchy, while not impossible.
All you got to do is follow the following 3 steps:
Check your yearly earnings! To do that, go to your AdSense account and then click "Upgrades" in the Preferences section.
See how many views your videos have received within the previous month. To get out that, go to YouTube Analytics and take a look at the Monetized Playbacks.
Now it is time to select the total amount you earned monthly and then divide it by the number of views that your videos made in the same time period; subsequently, multiply it using 1000. The amount you receive is your RPM!
The equation is pretty simple: (Earnings/Monetized Views) * 1000 = RPM.
Also Read: How to Make Money on TikTok (Best Videos)
Regrettably, there is not a specific answer. There's an estimate, though:
At the moment, the Cost per Mille for the views originating out of the United States of America is between 6 and 8 dollars.
The United Arab Emirates tops the record with a CPM that is 8 percent higher than the United States.
Based on Tubemogul, the typical YouTube CPM in 2013 was $7.60.
Social Blade estimates an eCPM between $0.25 and $3.50.
The video analytics tool vidIQ supposes an ordinary eCPM of $1.50 on videos.
As a way to guarantee a higher eCPM (and RPM) rate, you will need to target the audiences to get their views and the advertisers that are ready to pay a lot of dollars. This is something that is different from country to country, based on a number of facets that are distinct.
The only thing that the advertisers be worried about is whether their investment can repay. That is why they will probably pay cash for the views coming with a large possibility of their business enterprise.
Do Video Views equal Monetized Views?
The simple truth is the number of views has become the most crucial factor with regard to making money on YouTube. But quality is equally important as volume.
What this indicates is that in certain cases, more views will not mean more money. The amount of all Monetized Playbacks is what really counts!
Therefore, as of this point, you're probably wondering exactly what counts as a Monetized playback. Well, each time an ad is displayed to a viewer, then YouTube will add it to the variety of Monetized Playbacks. However, the problem is the fact that the audience has seen that advertisement over and over, they might skip it and not watch it fully!
Basically, this means that in case the viewer skips the ad that runs before a video, it won't count like a monetized view!
In addition to that, there really are a couple of good reasons why your channel may not be getting Monetized Playbacks.
As an example, if you are a vlogger, your YouTube channel might not be interesting to the advertisers. When they're not willing to cover the ad space, then you won't earn anything!
Also Read: How to Make Big Money Online in ONE Day
Common Reasons for Low Number of Monetized Playbacks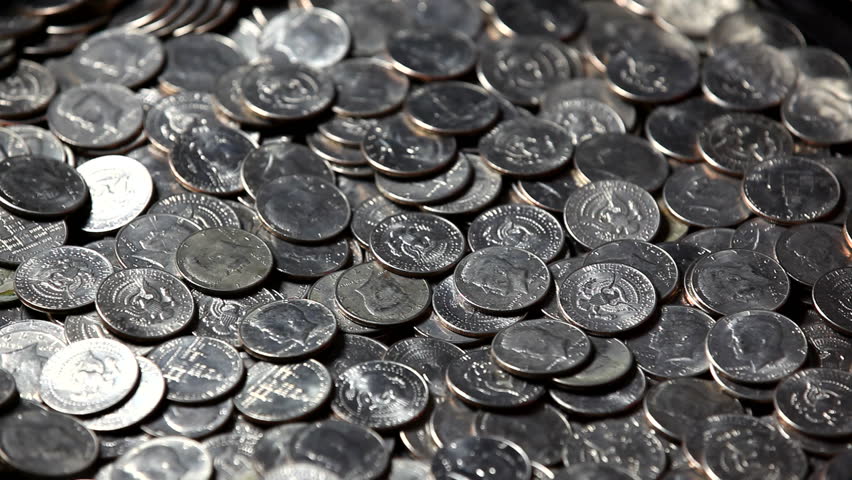 The reason for the low range of monetized views can be actually a bad job done by the channel's owner.
If your channel does not have enough views, you can not expect to get a lot of money outside of it. But, sometimes, that isn't the fault of this YouTuber. If your channel is fresh, you need to wait and work to be able to see results.
Of course, even that may be insufficient. You also have to make sure that search engine optimization is done properly. In the event the viewers can not find your videos, your channel won't find views, it's simple as that!
Viewers are not watching the ads
As viewers, we find ads annoying. Thus, we skip ads rather than watching it all the way through. You ought to expect that only 15% of the exhibited ads will see it in its entirety.
Short of asking your subscribers to see the ads on your videos, there is really nothing more you can do about that.
The Viewers live in TIER 2 or TIER 3 Countries
Just like with any small business enterprise, advertisers aim people. Those people frequently live at Tier 1 countries like the U.S., U.K., along with New Zealand.
Tier1 states are among the most wealthy countries and their citizens have more cash to pay.
They competitive than Tier 1 states, because of this lower-income average.
Developing countries like Bahrain, Cambodia, and Kuwait come under Tier 3 nations. Advertisers aren't excited to reach people in these countries because there is less chance of benefit.
But if your videos have been watched by a nice number of individuals, it still doesn't automatically indicate that you'll earn big money. Bad audience retention might be its source!
The fantastic thing is that all of these issues can be solved. The bad thing is that fixing them requires your energy and time but also a lot of technical knowledge.
Also Read: Absolute Best Ways to Monetize Your Blog or Website 
Other Factors which Determine Your YouTube CPM/Revenue
The Revenue per Month is a thing that doesn't depend on you, the creator, but the advertisers too.
That is why the RPM rates may differ quite a lot on a weekly basis. Below Are Some of the common variables that may have a powerful Influence on Your channel's revenue:
Season: Some months only aren't great for YouTubers. The reason is that advertisers have demand in specific parts of the year. After spending a lot of cash a few advertisers need to take a rest in January.
Form of Advertisement: Depending on their preferences, some advertisers might be ready to fork out more for certain types of advertisements. For example, a number of them may be interested in getting ad clicks, but not views.
Boosting the Number of Monetized Views
The trick to increasing the number of monetized views is by improving the overall standard of your channel. You could begin by doing more internet search engine optimization (SEO) on your video.
By using proper keyword phrases in names and descriptions of these videos you will be able to boost their visibility. The exact same principle applies to a channel's description.
You need to complement it into the content of videos while you talk.
Some might believe using titles that are clickbait and writing descriptions that are false will attract traffic, but that is simply not good advice.
The audiences that you obtain will move away once they realize they have been scammed.
Instead, you have to focus on making the content interesting to the audiences.
Whether that means providing them with all the info that they seek or just entertaining them, you will need to complete your very best.
Why you need monetized views
You may have 10 million views on a video, but you don't have MONETIZED views. Big numbers enhance awareness, popularity, and ranking, however, but not necessarily revenue. Monetization is required to engage the viewer from videos.
Note that to start monetizing your channel, you need to meet some requirements:
4,000 watch hours in the last 365 days or 12 months
you have to get no less than 1000 subscribers.
Also Read: How to Get More Followers on Instagram |100 Real Followers per Day
How to Increase the Amount of Monetized views
The suggestions are great for multiplying your monetized views.
Create unique original content.
Bring followers by natural means. No artificial inflations are allowed.
Get traffic in legitimate ways by way of relevant search phrases and tags, and sharing your videos onto societal platforms, etc.. Bots, as well as other junk approaches, are forbidden and can get your account deleted.
Publish respectable content and also avoid placing videos that promote violence, drugs, etc.
Maintain your channel occupied at all times. This indicates you should upload content regularly. Otherwise, it may provoke closing and demonetization.
Here are some recommendations to improve the grade of your video:
Introduce valuable info or entertainment.
Consider meta tags (description and title ) and also make them relevant to the video content.
Try to avoid creating clips that are too long to increase crowd retention. The rule of thumb is a video between 10 and 15 minutes.
Create your videos bright using exotic locations, advanced visual effects, etc..
Make use of the diversity of angles.
Utilize interesting and convenient soundtracks.
Are YouTube Ads the only real means to monetize your channel?
There are ways to earning money from the channel if ads are not attractive to you.
Affiliate Marketing
Additionally, it is profitable to recommend goods, not directly, but throughout the affiliate links to get decent commissions after the consumer has placed an arrangement.
For this use, you should get an affiliate link. The next step implies pointing the viewer to a URL on your own resource that may divert them to the affiliate website. The last thing is to add affiliate links.
You can look to get a proper program especially for YouTubers or explore the travel niche affiliate programs.
Video Tutorial on How to Do Affiliate Marketing with YouTube
[embedyt] https://www.youtube.com/watch?v=oeQAoxf-m8k[/embedyt]
Sell products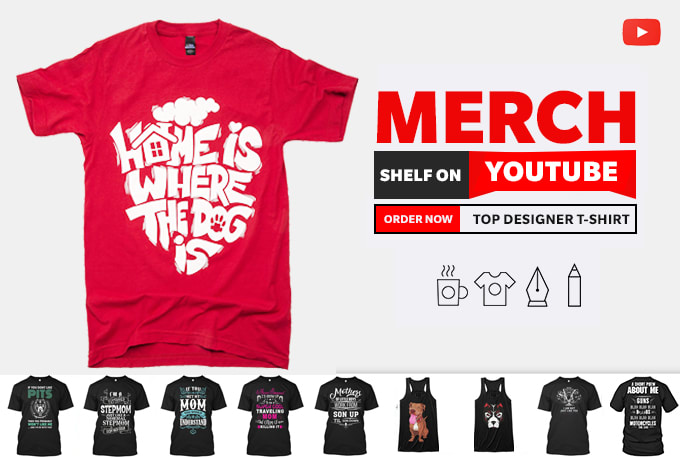 If you've managed to construct your brand this procedure is effective. In this case, you can sell t-shirts, bags, cups and other merch. You can produce and sell educational classes, e-books, along with classes.
It has the potential to promote services and products and increase sales if you have your products on Etsy and other platforms that are similar.
Conclusion
We've covered what you needed to know about YouTube CPM in 2020. To build a great channel, remember to follow the platform rules and restrictions and check with YouTube advertising deals and numbers.
Once all of the tools have been integrated and promotional means they can make your channel more efficient and successful that monetizing it is likely to be a slice of cake.
Bear in your mind that maybe not all of the views are all monetized, especially views generated on a mobile phone. If a low percentage of your views are monetized, your eCPM will seem low.
For those who have entry to YouTube's analytics, look at your Monetized Playbacks (rather than your Views) to receive an even more accurate eCPM estimate.
There are numerous ways of finding and monetizing your content! As a way to maximize your revenue, you will need to perform thorough research on everything related to earning money on YouTube.
Remember sharing is caring!
What are your thoughts on YouTube CPM? Are you a YouTuber? Leave a comment below!
Also Read:
Best Free Paid Surveys Websites to Make Money Online
57 Best Work From Home Jobs for Entrepreneurs 
The 18 Best Entrepreneurship Articles that are Must Read in 2020
How to Make Money on TikTok (Best Videos)
How to Make Big Money Online in ONE Day
Absolute Best Ways to Monetize Your Blog or Website 
How to Get More Followers on Instagram |100 Real Followers per Day
Amazon Dropshipping – How I make $25 PROFIT on ONE Product (Revealed)
Survey Junkie Best Review: Can you Really make $200 per month?
Google Ads: Everything you Didn't Know before (Best Ads Guide)
What is Entrepreneurship? 2020 Best Entrepreneurship Definition and Powerful Entrepreneur Quotes